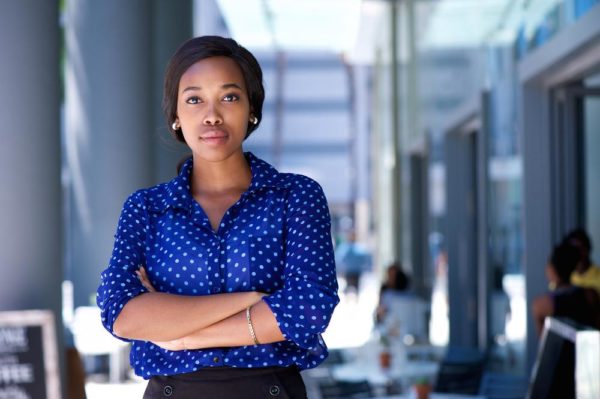 Like most people I will admit it took me a long time to look at myself and say 'I am okay with whom I am' and truly mean it. Like most people I searched for validation and acceptance from people because in my mind 'if people accepted me, validated me, then I could accept myself.'
However, a number of heartaches and betrayals showed that I needed to become my biggest fan, I needed to be truly and totally fine with the woman I am regardless of who accepted it or not!
I turned the big 30 this year! Thankfully I can still pass for late twenties (in my mind). I decided to finally accept myself warts and all. Below is a list of things I have finally made my peace with:
I am NOT a make-up person
I have tried! I had friends who bought the latest mascara, eye shadows, foundation. Their faces were always on 'fleek' they knew the names of all the cosmetic brands and for a long time I copied them. But I just could not keep up with it; instead of enjoying it, I found it exhausting. Plus I freaking touch my face a lot! So I have made my peace with it. This girl is JUST NOT THAT INTO MAKE-UP! Some days you will spot me with, and most days you will spot me without and the world will still rotate as usual.
I am okay with my 'countable' friends…
…I truly am. For years I was not okay with this, and I tried and tried to have a 'following'. A lot of those friendships sunk like a battered ship!
I am an introvert and that is OKAY
I have had people, who mean well, try and push me into doing things – getting me out of my 'comfort zone'. While  that is all well and good (sometimes) I used to think there was something terribly wrong with being an introvert; but I have accepted that while it can have its weaknesses, there are strengths and I am going to celebrate that!
There are people that won't like me or what I stand for or what I believe in. While this can be an upsetting thought, there is really nothing that I can do about this. I can't go about threatening people to like me or accept what I represent (or could I?) I just need to make peace with this somehow and own my stuff!
Whew! That is it in a nut-shell really and to tell you the truth it is liberating. I have ceased trying to be someone I am not, I just am… and I am pretty Amazing J !
Have you accepted who you are?
Photo Credit: Dreamstime | Mimagephotography