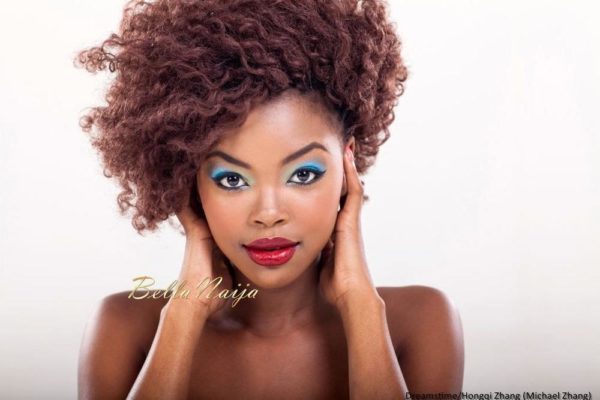 It is without a doubt that a lot of Nigerian women love makeup. Almost everyday new makeup artists, bloggers, vloggers and brands pop up offering us new ways and means to getting our beauty game on point.
But as much as we have all these routes to great looking makeup for a wedding, birthday party, event or some form of occasion, a lot of the time people miss out on the most important stage of it all – makeup removal.
This goes beyond just washing your face with soap and water while you shower. It's an essential process that could either make or break your skin. Do you know that you can wash your face and it will have that squeaky clean feeling, but there might still be dirt hiding on your face? I found this out a while ago when I washed my face twice and later used a cleanser to go over it. After I was done, I saw that the cotton pad was a little brown with foundation, red with lipstick residue and black with mascara left overs.
Just imagine if I had not washed my face at all! All that dirt on my face while I sleep, crawling into my pores, causing all manners of havoc. We can't have that now can we?
So what can we do to make sure we clean off all traces of heavy makeup? That's why we're here today! Here are the key things to note when taking off makeup to have a clean and makeup-free face.
1. An important step to taking off heavy makeup is to take off all extensions first. This includes your layers of lashes, and any other thing that you may have attached to your face like a temporary septum ring, nose ring etc. These items can easily carry dirt, and even though your face may be clean, your nose ring might have some foundation residue, your lashes some mascara residue etc.
Taking off those extensions help reduce the chances of left over makeup in contact with your face.
2. Use a face wipe as the first stage of cleaning. This acts as a first clean which takes off a lot of but not all the makeup. This is important because when you wash your face, and you see a lot of makeup wash off, you may feel you have gotten majority of it off. While in reality there is still makeup on your face.
Using the wipes first helps remove majority of the makeup prior to the actual face wash. This way you have already taken off most of the makeup, before you begin to wash your face; and this gets you closer to a clean face. You can use at least 2 wipes to get great results.
3. At this point most people will go in with their exfoliating solution. However, it is important to note that you should not exfoliate too often. See the guide on exfoliating here.
4. Go in with your cleansing bar/ face wash. These products have been specially formulated to cut through grease and break down makeup components to give your face a clean and fresh feel. By doing this, you take off a lot of the left over makeup residue that could have been left over from the initial face wash.
It is important to do this at least twice daily for the best results.
5. Sometimes, when I'm done with my cleanse I like to go over my face again with a cotton ball and cleanser. This just gives me that completely clean feeling. And this also acts like a final check for dirt.
After this you can then use a moisturizer to help put some of that moisture you lost during the deep cleanse back, and follow up with any other skincare stages you may have.
***
We love hearing your skincare tips and especially want to hear how you take off your makeup. Be sure to share them with us below!
Photo Credit: Dreamstime/Hongqi Zhang (Michael Zhang)