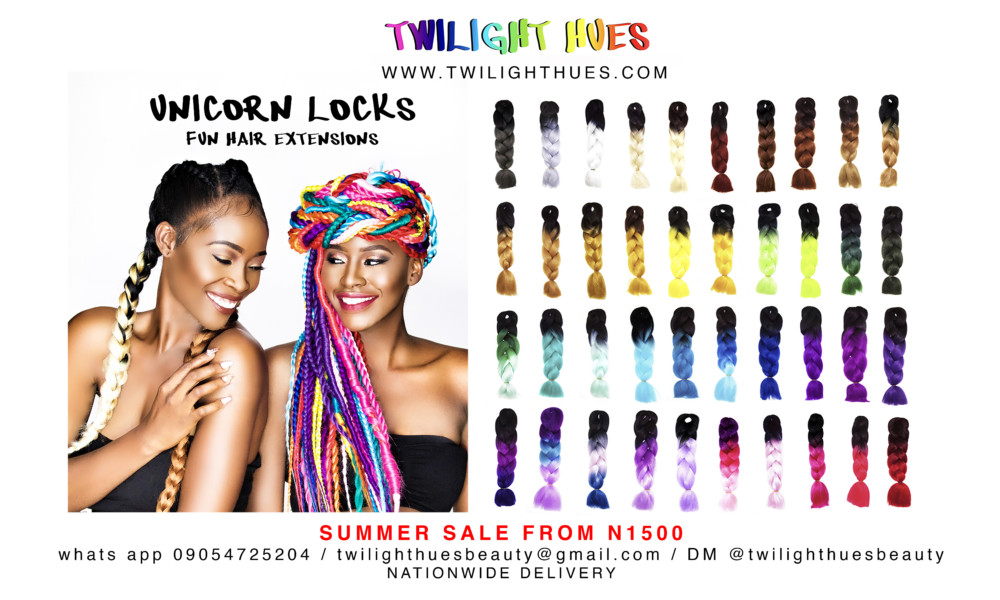 Our Unicorn Locks Jumbo Braid hair extensions are on sale this summer!
Shop over forty colours of the trendiest ombre coloured hair directly on our website Or send us an email on [email protected], 
DM on Instagram @twilighthuesbeauty or @unicornlocksclub or send us a whatsApp message via the number on the flyer.
We look forward to making your summer a colourful one. 
Prices start from N1500!
Hurry before our Summer Sale ends.
Remember you can shop directly on our website 
We deliver Nationwide.
Follow us on our socials for announcements and inspirations 
Instagram @twilighthuesbeauty & @unicornlocksclub
Facebook @twilighthuesbeauty
———————————————————————————————————————————–

Sponsored Content