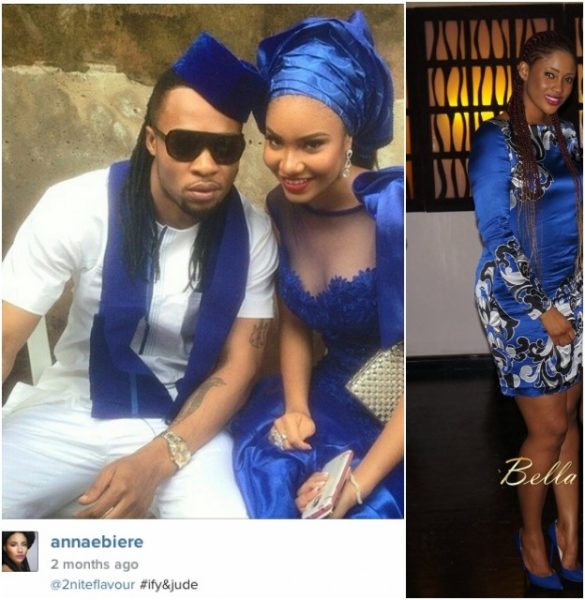 What do you get when you mix a musician, model and beauty queen? Mmm…maybe a love triangle?
Anna Ebiere Banner has been expressive about the muscled crooner on her Instagram, as recently as this September. On the other hand, SDK blog exclusively reported Sandra Okagbue gave birth to the musician's baby on Saturday.
Who really has the singer's heart? Only time will tell.
***
Here are Anna's Instagram photos from most recent to 2 months ago at Jude Okoye's wedding…
Update: Flavour has also posted 3 photos of him and Anna in the past few weeks.
From Flavour's page