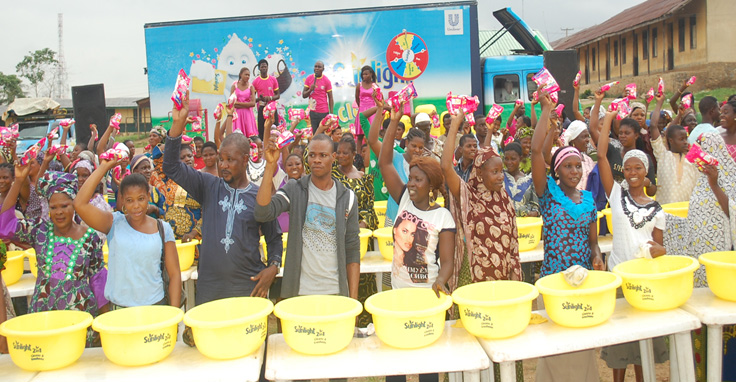 Unilever Plc has engaged various communities across the country with the Sunlight Community Wash Campaign as it promises consumers a clean and fresh wash experience with its 2-in-1 Sunlight Detergent.
The Community Wash train started at Ehanlen community, in Uhele-Ekpoma, Edo State; and then moved to Udoko community,Ondo Town, Ondo State; Oba-Oke communty in Olorunda, Osun State; Okeho community, Kajola Oyo State and, Owu Community in Abeokuta, Ogun State.
These communities were full of life as residents thronged out to have a feel of the event which had in attendance key personalities from the communities. Having used different detergents previously, they acknowledged Sunlight detergent's attribute of sensational cleaning and all day fragrance.
In Udoko community, Ondo South West LGA, the playground of Saint Peters Primary School played host to many residents of the area who participated in the community wash. The residents who defied the early morning rain joyfully took part in the various activities that made up the show.
The market women leader in the area, Adeyemi Christiana commended Unilever for the quality products produced by the company, especially the sunlight detergent. "We appreciate Sunlight Detergent because as market women, we are prone to dirt and sunlight detergent is readily available to help us with its 2-in-1 cleaning and freshening ability. This is why we called on all our women to be part of the community wash and they were so excited about it."
Speaking on behalf of his people who had a first-hand experience of Sunlight Detergent during the community wash in Osun State, the traditional ruler of Oba-Oke, Osun state, Oba Adam Iyiola Bamidele Yusuff in a statement said, "my people have really embraced the product and vowed to henceforth use Sunlight Detergent for all their household washing."
Also, pleased with how the community wash ignited and united his community, Oba Rafiu Osuolale Mustapha, Adeetan II, the Onjo of Okeho, in Kajola LGA of Oyo State thanked Unilever for introducing the product to his community.
Others who spoke on the quality of the product said that it foams quickly and leaves lasting fragrance on clothes.
Folashade Olaoluwa, a retailer, said, "it is a nice detergent because it foams well, removes dirt and doesn't make clothes fade. I really fancy its fragrance. All my children use the detergent in washing because of its qualities."
Oluwale Olarenwaju, a Man-O-War member said, "I am excited to see Sunlight Detergent in Osun because that is what I use in Lagos. If you check my khaki uniform that I just washed in this community wash, you will feel that it is brand new."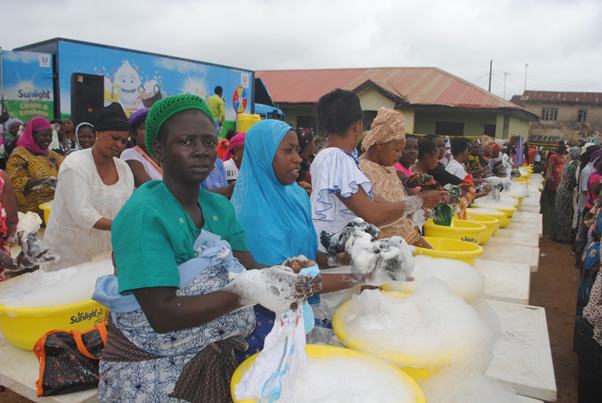 _____________________________________________________
Sponsored Content