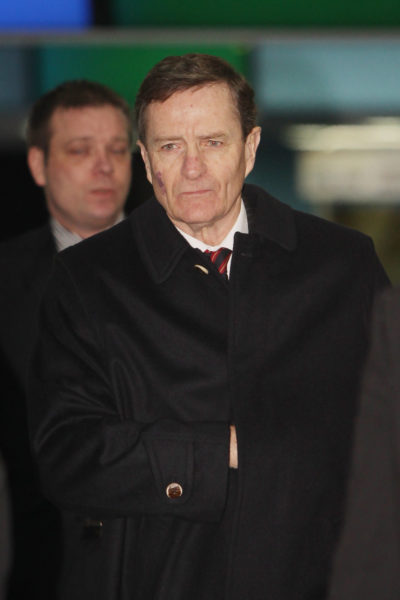 Nigeria is set to establish bilateral relations with the States of Jersey, the biggest territory in the Channel Islands, with a focus on economic ties.
Jersey is a dependent territory of the English Crown but has an autonomous status of self- government, although primary legislation passed by the parliament requires approval by The Queen in Council.
The Island is noted for its vibrant and transparent financial services which remained its main source of revenue.
The Europe Correspondent of the News Agency of Nigeria(NAN) reports on Sunday in London that the Jersey government had indicated interest on economic relations with Nigeria during a state visit by Dalhatu Tafida Nigerian High Commissioner to the UK.
Tafida who led a nine man delegation to the Island was received by the Lieutenant Governor of Jersey John McColl, who briefed the group on the history of Jersey and its administrative, fiscal and legal system.
The High Commissioner also met Michael Birt the Bailiff of Jersey, who also briefed the delegation on Jersey's relations with the UK and its parliamentary system.
In the same development, Tafida in a meeting with Geoff Cook, Chief Executive Officer of the Jersey Financial Services Commission said that "Nigeria operates a free market economy with a robust macro economic outlook".
"Nigeria's GDP has grown above 6.5 per cent per annum in the last six years"
" The array of investment opportunities that abound in the country and generous incentives available to investors in all sectors of the economy "
"continue to make it a global investment destination" .
According to him, opportunities in the banking sector remains untapped even though most Nigerian banks have massive investments with branches abroad.
" Despite the success story, about 40 per cent of Nigerians remain unbanked.
"while the banks are not lending enough to the real sectors to galvanize economics development"
"This therefore offers huge opportunities in the banking and financial services sector of the economy" Tafida stressed .
In his remarks Cook who led a team of financial experts said that Jersey had £1.2 trillion to invest across the world and the focus is on Africa" because that is the continent of tomorrow".
While speaking on the opportunities abound in Africa, cook stressed the need for more investment of its GDP in other to realise its full potential.
" Africa needs to invest more of its GDP, currently 66 per cent of Africa's GDP comes from Nigeria, Egypt, South Africa, Algeria, and Angola "
" Out of this total only 23.5 per cent is currently invested, it needs to invest 37 percent of its GDP"
He further said that Jersey would create awareness on the opportunities in Nigeria, and encourage its investors to key into them.
NAN reports that the during the two day state visit Tafida held meetings with Ministers of External Affairs, Health and Social Services as well as a tour of the Jersey Museum and Durrell Wild Park.
Photo Credit:  Getty Images/John McColl