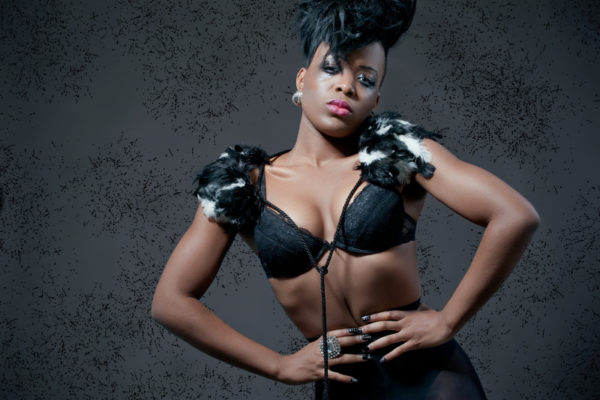 Media personality Moet Abebe is breaking into the Nigerian movie industry and in a chat recently published on Sunday Vanguard, the newly engaged Soundcity VJ talks about how transitioning to be an actress has been for her.
She opens up about her move back to Nigeria, her passion and dreams, what makes her stand out and more.
Read excerpts from her interview below.
On going into acting: In all honesty, I actually wanted to be an actress first. How far I've gone with TV presenting now is how far I originally wanted to take it with acting. But when I moved back to Nigeria and needed to do my NYSC, there was no way I could do my NYSC with acting. So I decided to serve in a media house. I served here in Soundcity and after my NYSC, I was retained as a full staff.
On fame: It's quite nice when you go somewhere and people recognize you and you also get to meet a lot of people. On the bad side, people often forget that we are human beings and we make mistakes. Sometimes, I may wear something that I honestly thought was spectacular, but it wasn't. I'm the kind of person that if I make a mistake, I like to acknowledge it and try to change it. I've made a lot of mistakes in the past with this and other things as well, but the main thing is trying to change. There's no point making a mistake if you don't learn from it. Some people think because you're a celebrity you're not supposed to make mistakes, but it happens, after all we're human beings.
On daring roles: I actually take acting quite seriously. If the movie is all about sex, then that's basically just a porn flick. I'm not going to do that type of movie where all we talk about is sex. But if there's a scene and as long as it's not too provocative and as long as my interpretation relates to the actual character, why not? I'm not going to go nude or anything like that, but I do believe that there's tasteful nudity. I'm not going to do anything distasteful. As long as it's necessary to the role, why not? Take Lupita's role in the movie 'Twelve years a slave' for instance. That's literally adapting yourself to the role and whatever happened was necessary like what she went through, as opposed to just being naked for fun. So, if it's tasteful and meaningful, why not? But I'm not going butt-naked. There are limits.
You can read up her full interview here.
Photo Credit: Svetlana Vitkovskaya | Dreamstime.com