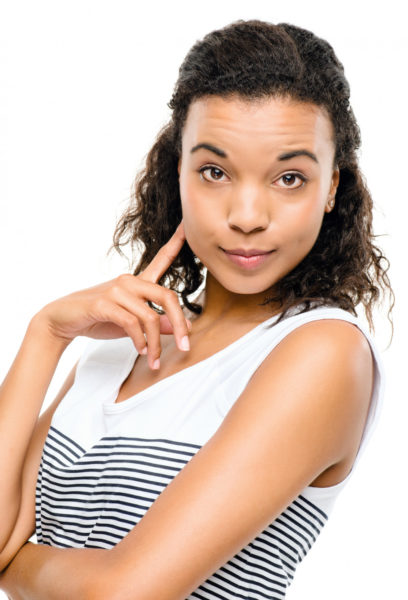 You haven't truly earned your stripes as an 'Abroadian' until someone 'dashes' you £50 and you're gobsmacked from the sheer unexpectedness of it.
First comes the shock from someone giving you money at all, then, slowly you begin to ponder about his or her ability to actually part with £50 or its equivalent. When you recover, your eyes mist over in gratitude and you do what your Nigerian spirit compels you to – rain blessings of God upon your benefactor, his children, and their own unborn children.
For clarity, 'dash' isn't the verb 'to run' or 'to fling'. 'Dash', in NaijEnglish is the verb, 'to bequeath magnanimously'
You see, to the Nigerian living in Nigeria, dashing and being dashed is not really a big deal. In fact, it is the basis of the plague of entitlement that cripples us. We expect to be dashed things, especially money, by people who are perceived to be financially superior. You don't believe me? Okay, let me simplify it a little. Why do people hustle for souvenirs at Nigerian parties? It is not for the purpose of adding one more plastic tray to your ever -bulging cupboard of trays! Neither is it for the purpose of getting one more mug. It is simply because we can't fathom coming to your party and you will not dash us something to take back home. No, we didn't come to your wedding to watch you pledge your life to another.
From when you're a child in Nigeria, you're very likely surrounded by uncles and aunties who dash you money. As you grow older you learn to do that false rejection thing where you look away and push the envelope back into the hand of the giver: "ah, Aunty leave it. No, don't worry." Aunty pushes. You push back. Aunty pushes again, "No, Funmi. Sorry, it is small." You smile sheepishly, after gently (surreptitiously) padding the envelope, "If you insist, Aunty"
To a large extent, I believe that the concept of dashing is very much ingrained in our culture. It is that thing that people who have, do for those who don't. It's our way of balancing out the wealth distribution dynamics. Unfortunately, we have gotten so used to expecting these dashes that we have a certain sub-sect of society that expects to be dashed.
It starts from never outgrowing that phase where you expect your relatives to give you money. Then it slowly creeps into your time at school, and then work. Like an uncontrolled gangrene, we have this society where adults think it is actually okay to say things like "she came to visit and couldn't even give us common one thousand Naira."
What are you? 8? Why are you lurking around, living on the expectation of being dashed money?
This dashing malaise is everywhere. It is there when your cousin and her husband come to visit you with their 3 children. They linger, and linger, and linger till you hand them an envelope with 5,000Naira. It is there when you think about the fact that you were nervous when they told you they were coming to visit you with their new baby.
A few weeks ago, I read a tweet about how politicians are too busy giving their "baby girls" "Thank you for coming" that they don't realize that the money should be going into community development.
As a student in Unilag, I heard several stories of people visiting Delta State and coming back with impressive packages of "Thank you for coming." Unexposed, and unenlightened, I asked for clarification on what was done in exchange for this 250,000 Naira dash.
"Nothing oh. Just to appreciate us for coming" No, the money is not for them to go and empower themselves for growth and development. It's just 'thank you for coming'. Go forth and patronize "Mr. Jeans"
But here's the real reason why I believe that living for the dash is killing us. It is slowly eroding our desire to truly earn whatever we get. There is a prevalence of the mind-set that you have to do the barest minimum to get maximum financial reward. It's all this flamboyance we're seeing without the commensurate record of work and effort.
Somehow, we have allowed the dashing culture breed lazy people. My friend told me of her cousin who lamented to her about being in tough financial straits. Eager to help, Helen*, ran different business ideas by her cousin. She was going to help by providing the start-up funds needed for any business her cousin was really passionate about. Fast-forward to 6 months after the first seed investment, and this cousin was back; asking for 'anything' Helen could dash her.
"What happened to two hundred and fifty, thousand Naira worth of products she left Lagos with?"
Gone – with the ease of every other quick money that one never really works hard to get!
That's the problem with Living By The Dash for people who are not familiar with the concept of hard work. They spend The Dash with an ease that makes the dasher wonder about their whole life!
You've worked so hard for every single dollar you have. Denying yourself certain excesses, you've managed to save enough to spare for someone else, and then you watch them fritter it away. Painful.
There's nothing wrong with being dashed money. There's absolutely nothing wrong with being a benefactor either (unless you're using it to buy loyalty or silence – then in that case) However, it is important to remember that wealth creation is the only sustainable way to get out of poverty. Work hard. Work smart. Be content. The way to turn 1Naira into 10Naira is not by being dashed 10 Naira and spending it on something that won't give you another 10 Naira. Save and invest… so that you too can dash someone else money. It's painful to watch someone who has already been empowered coming back to attend the same old empowerment seminars. It's tiring and counter productive. At some point, you're going to have to drop the diapers and start wearing cloth panties. Show some appreciation, and pay it forward.
Have a beautiful week ahead. Be positive and spread happiness to people around you. As always, please share your thoughts on the idea of living by and for the dash. Oh, and yes, Americans… what's up with this compulsory tipping business? Living by the Dash… in cents and Dollars!
Peace, love & cabbage strips.
Toodles!
Photo Credit: Dreamstime | Bevan Goldswain