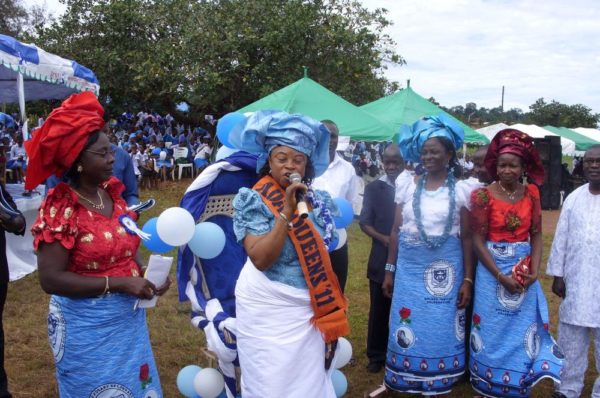 I waited with bated breath as the phone rang, racked with nerves because I'd read of her impressive achievements and I didn't know how she'd sound. Would she be oddly academic? Would she be very stern? Would she ask me to please never call her again? This is a woman who has two Masters degrees, and a doctorate degree… and lil' me wanted to pick her brain on issues of malnutrition in mothers and children in Nigeria.
Professor Ngozi Nnam surpassed all my expectations. She was warm, open and willingly responded to all my questions. When things started to get technical, she'd pull back and ask me, "do you understand?"
I knew I had to share the story of this phenomenal woman who was achieving great strides in her corner of the world.
When she was a young girl, taking road trips around the villages of the Eastern part of Nigeria, Ngozi Nnam noticed a trend; young children by the roadside with moon faces, distended stomachs, prominent ribs, and swollen feet. This sight triggered questions in her head: What happened to these children? And where were their mothers?
Finding the answers to these questions and working towards eradicating this problem has been the bedrock of her life's work. Professor Ngozi Nnam is the chairman of the Nutrition Society of Nigeria. She is also the dean of the Faculty of Agriculture at the University of Nigeria Nsukka. For over 20 years, Professor Nnam has focused all her academic and humanitarian strengths for the advocacy and empowerment of women – especially, maternal nutrition.
Professor Nnam would later learn that the children she saw in those villages were severely malnourished, exhibiting symptoms of Marasmus, Anaemia, Stunting, Wasting and Kwashiokor… to name a few.
She says; "You see marasmic children, and you're almost counting their ribs. I know it's as a result of poor nutrition. It's not that they don't have food; sometimes, it's that they don't know what to eat. This stirred an emotion in me. I said to myself these children should not be allowed to waste like this. One needs to educate people on the nutrition of infants."
A direct result of this is her work with the Civil Society – Scaling Up Nutrition in Nigeria (SUNN). SUNN's primary goal is to reduce, if not completely eradicate malnutrition and its attendant problems such as stunting, anaemia low birth weight, and anaemia.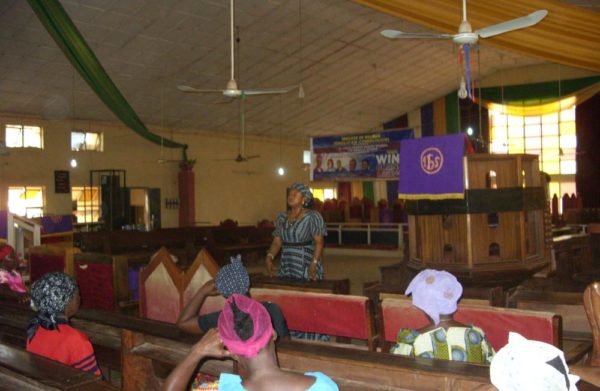 "The standard weight for an infant is 3kg." The poor nutritional status of the mother usually results in a low birth weight – with plenty cases of 2.5kg babies
With regards stunting, she describes it as when a child is too short for his/her age. A stunted child does not meet up to the standard growth rate of the average growing child – with regards height and brain development.
Anaemia (particularly iron-deficiency anaemia which is prevalent amongst children and pregnant mothers) is the result of a deficiency in the formation of the red blood cells. Anaemia is one of the teaching points Prof. Nnam focuses on during her town hall meetings under the umbrella of the work done by SUNN. She emphasizes to new and expecting mothers that the foetus saps the mother of iron and it is important that they know to eat foods rich in iron.
"There is a lot of demand for iron, for the formation of blood when the foetus is developing and cells are being formed. Many children are anaemic because breast milk is low in iron and some of the complementary foods are not rich in iron; so you see the child is not getting enough nutrients." Professor Nnam explained.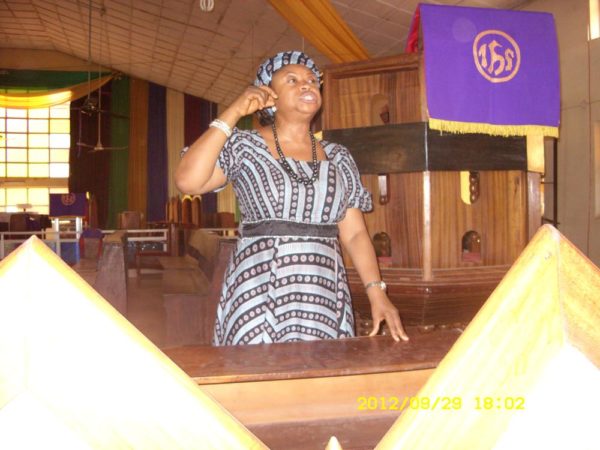 SUNN targets groups of women, starting with education, empowerment and advocacy. Professor Nnam leads the steering committee to get funding for the projects they're running. Currently in talks with foreign aid programs like the UNICEF, Professor Nnam states that the funds received is pumped into providing viable food alternatives (complementary meals) for indigent women, as well as teaching aids to help in the follow up process.
Explaining her role in the organization, she states, "As the Chairman, I co-ordinate the activities and the utilization of the grants. Right now we have two projects; one with the MPTF, and one with the Bill & Melinda Gates Foundation. Both geared towards improving nutrition in Nigeria"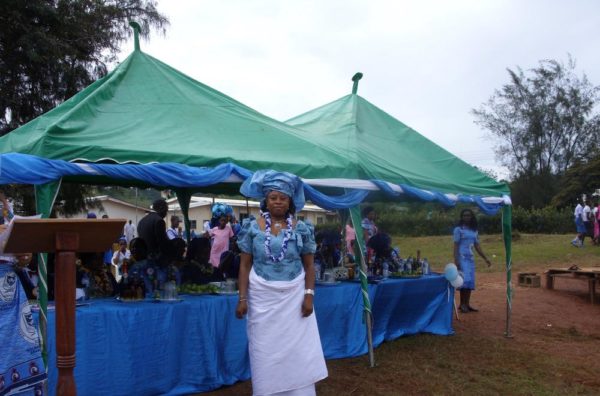 37% of Nigerian children are suffering from stunting; and while she admits that Nigeria is a long way from completely eradicating malnourishment in all its various manifestations, she remains hopeful as there's a concerted effort between foreign aid organizations and the Federal Ministry of Health to ensure that women are educated on the right types of nutrition.
"Partners like UNICEF, Save the Children Nigeria, and Working to Improve Nutrition in Northern Nigeria" are helping particularly in the north where women don't have the freedom to attend the town hall meetings where these advocacy campaigns are being run.
Professor Nnam reiterates that her primary goal is to continually foster the dogma amongst mothers and young children that "what you eat determines the kind of life you have."
On whether poverty has an influence on the bad food choices these mothers are making, she says: "It is a combined problem of poverty and not knowing; but if we can make them know, they can make more judicious use of what is available to them. This is why awareness is the first step towards tackling these problems. There are local foods, but some of these families prefer to eat foreign over processed foods in an effort to show that they are trying to belong – a status symbol"
There are currently plans to involve the First Lady of Nigeria, Mrs Aisha Buhari, in the upcoming projects of the Scaling Up Nutrition in Nigeria organization.
"when people are empowered on how to make smart food choices, the rate of malnutrition will reduce." Professor Nnam concluded.
At the end of my interview with Professor Nnam, I was challenged – eat healthy, live healthy & teach people about healthy living.