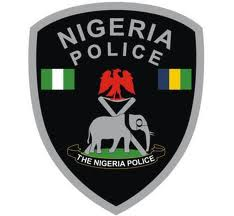 The Lagos State Police command has launched a manhunt for a Lebanese Bureau de Change Operator known as Aly Sayad accused of absconding with $487,000 (about N137 million).
Three businessmen had gone to Sayad's office on Idowu Taylor Street, Victoria Island on Tuesday and gave him the $487,000 to help them change to Naira.
Sayad, it was learnt, told them to wait for him in his office that he wants to go to the bank to transfer the money to them.
The businessmen waited for hours, and after realising the possibility of them being conned, went to the bank Sayad had told them he was going to. They got there and did not find him, checked at other places but Sayad was nowhere in sight. That was when they reported the matter to the Bar Beach Police Station.
A Police source speaking to PUNCH, said:
The three men actually met at the Lebanese man's office where they gave him money totalling $487,700 which they wanted to change to Naira. He told them to wait for him that he would be going to the bank to deposit the dollars and transfer the naira equivalent into their bank accounts.

The three businessmen waited until banking hours were almost over. They decided to go and check him around 3PM, but they didn't find him in the bank. After checking at other places without result, they reported the matter to the police.
Police Public Relations Officer, SP Dolapo Badmos who confirmed the incident said that no one knows the address of the accused.
"We are on his trail. The unfortunate thing is that nobody knows his address. We have transferred the matter to the State Department of Criminal Investigation, Yaba, for further investigation. We will surely get him," she said.