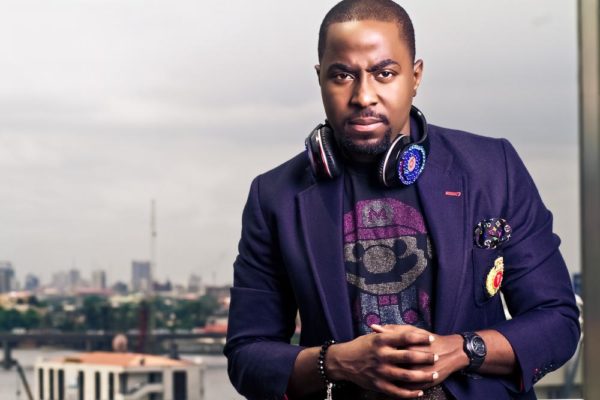 Innovative, entertaining and eclectic are some words that clearly describe music productions and remixes from the well acclaimed DJ Caise. His entry into the Nigerian music scene with his creative blend of local and international sounds to create what he terms 'GidiHouseMusic' couldn't have come at a better time.
26 year-old DJ Caise, real names – Derin Phillips, also goes by the code name 'Mr Make It Happen'. And he has made 'it' happen on several tracks. As a producer, he is known for several hit tracks including Lynxxx 'International', and as a DJ, has done some famous remixes such as 2face vs Calvin Harris 'Implication vs Flashback' and the M.I. & Waje 'One Naira' remix.
The University of Reading graduate is the in-house DJ for the radio station, BEAT 99.9 FM and is signed on as the DJ for Chocolate City, the record label that has artistes such as M.I, Brymo, Ice Prince and more. He is the recipient of FAB Awards 2011 DJ of the Year Award and Dynamix Youth Awards 2011 DJ of the Year. He has thrilled audiences at major shows including MTV Africa Music Awards 2010 and the Big Brother Africa Season 5 and 6.
I heard him before I saw him; a blend of sounds from musicians I couldn't really place, but the sound was entertaining nonetheless and I was already in a good mood by the time I reached the open doors of his in-house studio. It wasn't difficult to see that he was a lover of music. We had an interesting conversation as he took me through the journey of how he fell in love with music as a child to when he started out as a DJ in the UK about 10 years ago. And when he played an unreleased remix of two musicians from two continents singing in completely different genres, I was no doubt left in awe.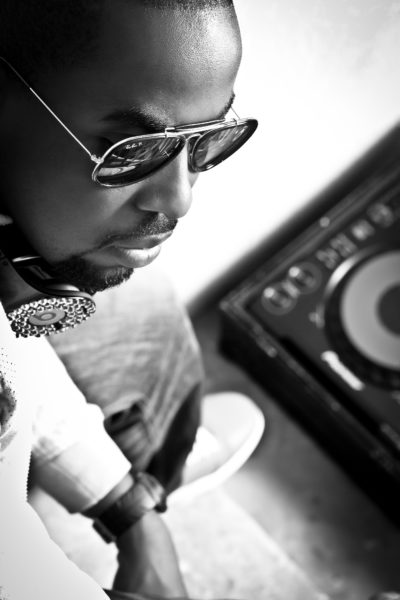 The DJ
'Caise', now where did you get the name from?
I used to tell myself that whenever I get on the deck, it's going to be a problem and from the problem everybody is going to dance and go crazy and we're going to have a good time. Then the 'Problem' became 'Case' and I just put an 'i' there.
I believe you didn't study music or 'DJ' at the University. What course did you study then?
For my undergrad I studied Business Economics and for my Masters I studied Finance at the University of Reading, UK.
At which point during your time in school did you realize that you preferred to have a career in Music to what you were studying?
I've always been into music since I was young. I was in the choir and I asked my mum to buy me a band set for my 10 year old birthday. When I got into the University, I had a friend who was a DJ. I was the kind of person that was the first to enter the club and last person to leave. So I was always having fun whenever he used to do it and then one day he mixed two of my favourite songs and then I stopped and was like "How did you do that? You actually just created your song." So I stepped into the booth to watch what he did and from that moment, I was hooked.
If you loved Music so much as an undergraduate, why then did you go ahead for a Masters Degree in Finance?
I was in University doing my undergrad, and DJing all over the UK at concerts, house parties, weddings – I did everything. I used to carry my heavy decks around my neck, up the stairs…. It was one of those experiences you just had to go through, so I did all that and at the same time I was doing my undergrad and Masters. I'd say from University experience, even though I didn't get an A class grade, I got an A class experience. I got to travel around, I got to meet with all kinds of people, I learnt about business as well- negotiating skills, how to deal with people because I was dealing with bouncers to drunk people to police…
Since obtaining your degrees, have you at any point in time worked in the 'Finance' or 'Business Economics' sectors?
I worked in a bank for my Youth Corps experience and then a while after that.
Upon your return to Nigeria, how easy or difficult was it to break into the music industry and get yourself recognized as a DJ?
I literally just saw the General Manager of Beat FM. I saw him out and luckily he was wearing the Beat FM T-shirt and that is how I recognized him. I walked up to him and told him I had just moved back in to the country and I was really passionate about music and can he give me a chance, and he was like "OK, come and audition". So there was no introduction, no hook ups, I just walked up to him, and talked to him and did the audition and he liked it. That was in 2009.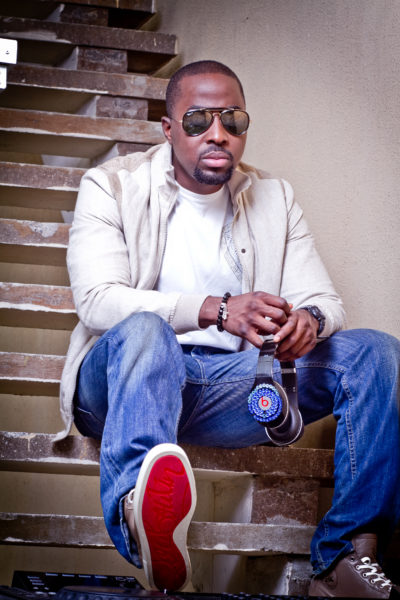 Is your career as a DJ something you have always envisioned or did it just happen by chance?
It was meant to happen. I've tried other jobs, I've worked in a consulting firm, I've worked as a cashier at a department store, I've done quite a lot of jobs but with music, I don't have to try hard to do it, it's just something that comes very natural to me. I think it's just one of those things that I am meant to do.
For those who are interested in following such career path, how lucrative is it?
It has its moments. The future of the Nigerian music industry is looking very bright. I'm glad to have gone into it at this time. It might not be as lucrative but we are getting there.
What do you hope to achieve with your career as a DJ?
I really just want to make people dance, as simple as it sounds. I want to play a more relevant role in the Nigerian entertainment industry in the nearby future.
For other DJ's out there trying to get into the night life scene, what would you say is the most important thing?
Practice, practice, practice. Always read the crowd and know and love your music very well, its very important. You need to be able to know the right songs to play and when to play them.
The Music Producer
I understand you are a music producer as well. Tell me about some of the work you've done in that regard?
Currently now, I'm releasing a song every week on Chocolate City GidiHouse Friday. It's a bit of a challenge but it's something that will keep me active and also brush up my skills and share my music with the world. Those are just remixes but in terms of producing original songs, I've worked with a few artistes. Some have been released  like Toyin with DRB Lasgidi, Lynxxx – International and some will be released soon.
Who has been the most interesting artiste you've worked with?
I'd say for now, Waje. I've produced something for her and it's yet to be released. She is such a powerful singer.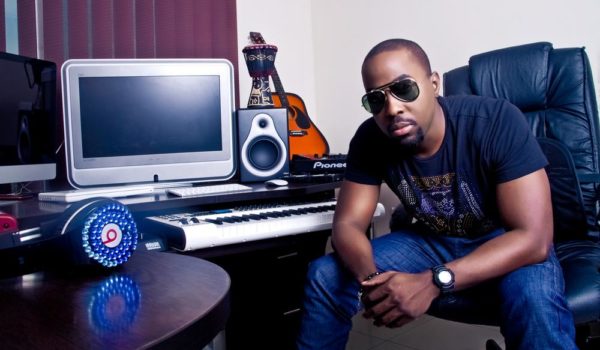 From Both Worlds
Tell me about your work as a DJ with Chocolate City, what does it entail?
It entails a lot actually. I bring something different to the table, something that has never been done before. If there are any tours or anything I need to support any of my brothers with, I'd definitely jump on it and help out; basically, be a good team player.
There aren't much good DJ's signed on to record labels in Nigeria. How did you get the job?
I did the M.I and Waje one naira remix and one of the directors of Chocolate City heard it and we got talking, and he said I should join the team.
Compare your work as a DJ in a radio station and a DJ on a record label. What are the differences?
DJ on a record label mostly involves DJ live at concerts and shows. The Everybody Loves Iceprince concert was exhausting because it was quite long. A lot of preparation, about three weeks of steady preparation, a lot of timing, I had to know the structure of the songs so that was quite intensive. DJ at a radio stations is more of an expressive thing. I play whatever music I like. Thanks to Beat FM, they don't give me any limits as to what I can play and I'm glad the feeback is good because it shows that whatever I'm doing, they enjoy it.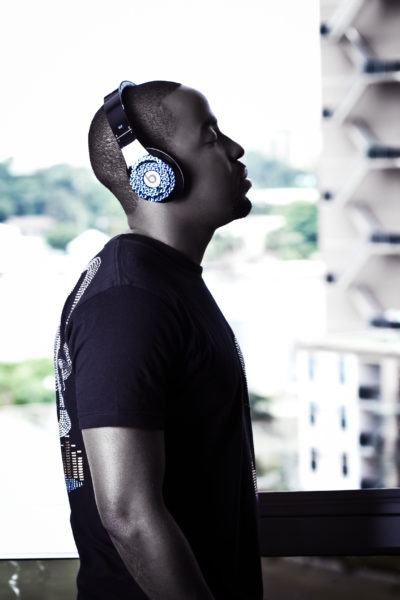 Whilst spinning, what are the most annoying things that could happen in a club or party?
People coming to ask me to for songs I've played more than two times. The other thing would be when there is a technical fault that has nothing to do with me but because I am the DJ, everyone just assumes that it's my fault. Or if NEPA should take light, or the generator should go off, or the equipment is faulty.
What if your audience is not just feeling you, not dancing…
It's all about confidence because you have to be confident to know where you are taking your audience to. Sometimes, you just want to entertain your audience with good music, you don't want them to dance or go crazy, you just want them to have a nice time. They might be eating or relaxing or a guy might just want to talk to a girl so you have to play something appropriate.
What is your favourite party to DJ at?
I've DJ at almost all kinds of events – from concerts, to parties to weddings to Big Brother, to MTV award shows and honestly the best kinds of parties I enjoy the most is a club party with people that have energy. It never gets better than that. When people go crazy to your music, there is no greater feeling.
Growing Up, Family, Inspiration & More
You must have role models in your line of work. Who is the DJ you look up to the most?
David Guetta, he is one of the biggest DJs in the world. Also DJ Khaled. I like them because they are good DJs and producers.
You mentioned that you grew up listening to lots of music. Who were your favourites back in the days?
KRS-One. Nigerian wise, Shakebody by Trybesmen, that is why I went on to remix the song.
What do you think about often; beats, soundtracks… What goes on in your head most of the time?
There were so many times especially in secondary school where everybody would be doing a test or an assignment and I will just burst out singing. And everybody would just say "what the hell is wrong with you men". It happened so many times and it still does. I remember when the comedian AY cracked a joke about Don Jazzy that sometimes when you're talking to him, he looks distracted because he is thinking about music and I can totally relate to that. For me, 24-7 it's music.
Is it ever quiet around you?
Most of the time, its music playing in the background. If not, it's quiet because I am thinking about music.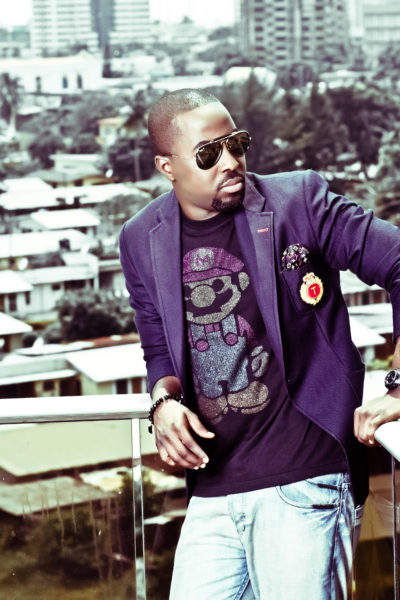 While growing up, you must have disturbed your family with loud music very often…
That was the reason why I had to move out. I needed a studio and the music was too loud for them and besides, I get inspiration at very odd times.
What is your family like?
I am the last born. I have three older ones, two guys and one lady.
What is your definition of good music?
Music that can put you in the mood – whether it's a party song that makes you want to dance or a slow song that reminds you of a special someone or a special time, I think music is all about expression.
Sometimes I hear your remixes and it sounds completely different from the original songs. And at other times, you just tweak it to sound a bit different. What do you really set out to achieve when you remix a song?
It's all about the mood. For instance if you listen to One Naira, it's a love song, very passionate with strong lyrics. I always used to listen to it but I wanted to play it in the clubs for people to dance to so that's why I switched it up. I just hear a different version of it in my head and I share it. I also see remixes as a medium of reviving songs that are not as popular as they once were. For instance, Shakebody is a song that I loved while growing up and I just wanted to remind people of the song.
Your use of Eurocentric sounds is quite different amongst most Nigerian DJs. Why do you use it often?
The funniest thing is while I was in the UK, I could not stand such sounds. I used to say it gave me a headache but after a while, I understood the message it was trying to convey. It's all about positive energy.
Tell me about your hobbies. What do you do when you're not playing music?
I'm an exercise freak, I work out a lot. I like watching movies; I use the internet a lot probably because of my music, but especially now that I'm producing music, it's very time consuming because I have to make every single sound so it takes a while.
Which artistes do you dream of mixing their songs?
Then good thing about remixing songs is that anything is possible; there are no limits. I have a remix of Adele and Mc Loph. It should be out soon, it's Adele singing highlife; that would possibly never happen but I made it happen. There is a Lagbaja House remix coming soon, I'm going to mix Lagbaja with a popular Kenyan house song. I'm excited about that one.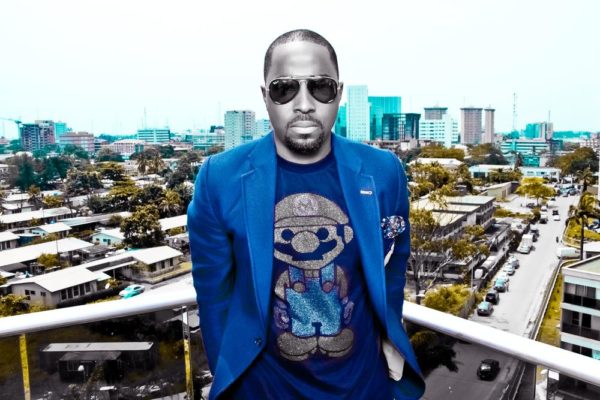 Are you a good dancer?
Yes, I'm a very good dancer
That's hard to believe. I watched your dance performance to the "Oliver Twist" song and I wasn't too impressed….
That was a joke. It was 'TheBigFridayshow'. I'm not the kind of person to brag but before I started as a DJ like I said, I was the first person to enter the club and the last person to leave, so yes, I'm a good dancer.
Tell me about your first crush
She used to sit in front of me in Primary school and I had such a big crush on her and I didn't do anything about it; obviously I was too young to do it anyway but I just really liked her. But funny enough, I met her again in the UK and we actually went into a relationship. So it was pretty fulfilling to date someone I liked when I was a child.
So, who is the special lady in your life now?
My Mum. She is super cool.
Seriously….
I don't have a special lady now.
What attracts you to a lady? What is the first thing that will draw your attention?
The way she carries herself; her confidence, her demeanor, her general aura.
Would you be attracted to someone who isn't a big fan of your music, or music in general?
It would be difficult to date someone that isn't into music because music is around me 24-7. I also like getting a second opinion about my music so I would need someone who can give an opinion. My girlfriend should be my best friend and if my best friend doesn't like music, what then do we talk about?
You must have worked with a lot of upcoming artistes in your career. How do you relate with someone who is obviously not talented but is trying to push his/her music.
I'm always a very blunt person. If they don't have talent, I just won't work with them. I have a lot of respect for music and I take music very seriously so I only work with people that take music very seriously.
To follow DJ Caise on Twitter: @djcaise
DJ Caise Ara Remix


DJ Caise One Naira Remix

DJ Caise Presents… DRBlasgidi

Listen to DJ Caise- Implication vs Flashback GidihouseMafia

DJ Caise "Oliver Twist" Dance for TheBigFridayShow