K1 de Ultimate, Burna Boy, Tiwa Savage, Zlatan will lock Lagos down at the Quilox's 6-Day Anniversary Fiesta | December 18th – 23rd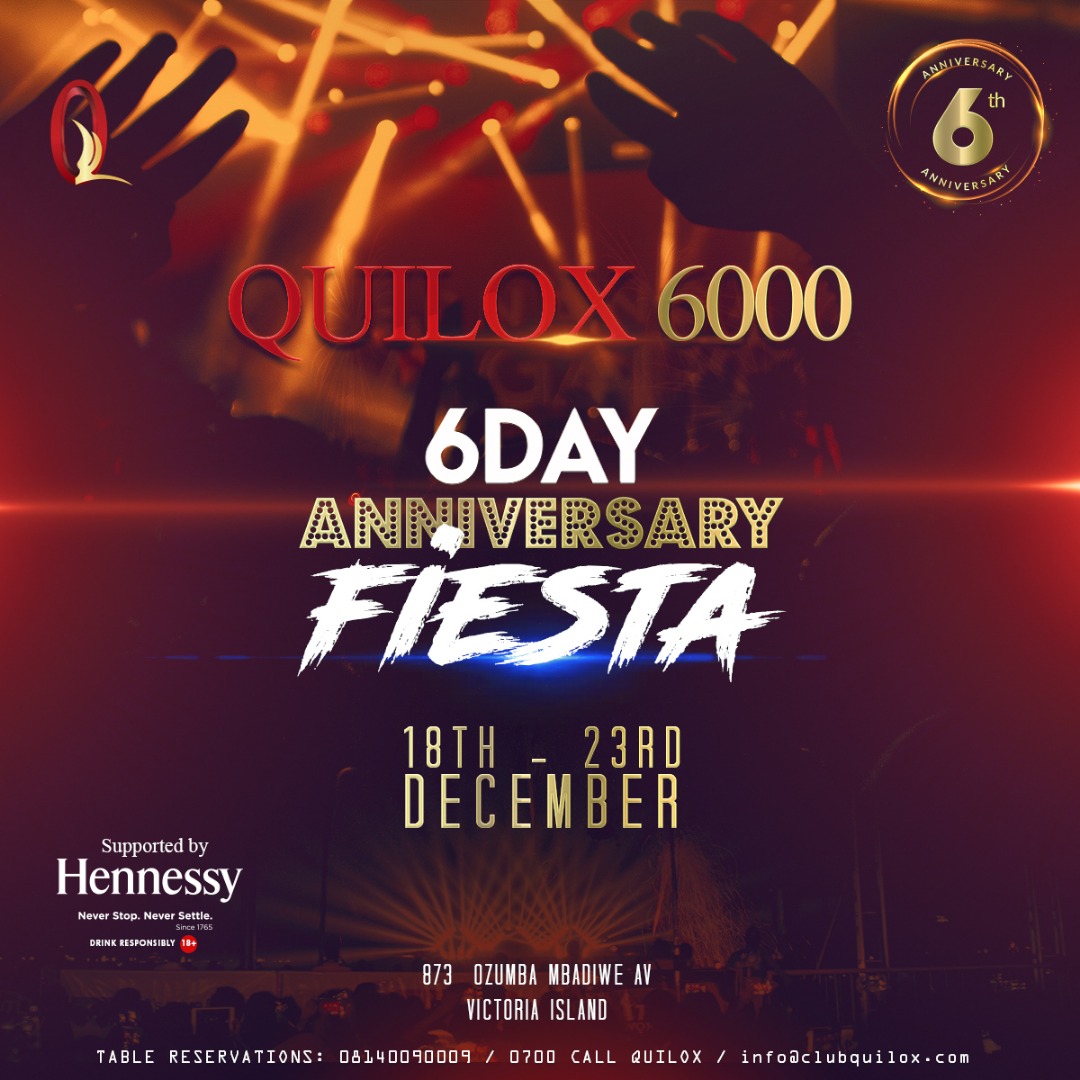 The biggest nightlife brand in Africa is at it again; doing things the Quilox way with a series of phenomenal events this December.
Date: Wednesday, December 18th – Monday, December 23rd
Quilox will be hosting industry legends and patrons across the world to celebrate our Quilox 6000 6day anniversary fiesta.
Day 1: Quilox 6000 kickoff party/ Zlatan after party
On December 18th, to mark the kickoff of the first-ever 6day event held by a nightclub in Africa, Quilox will be hosting Zlatan as we invite you to party with the star and celebrate with us in style, so we are pulling all the stops to celebrate the brand long tradition with each and every one of you in grand style.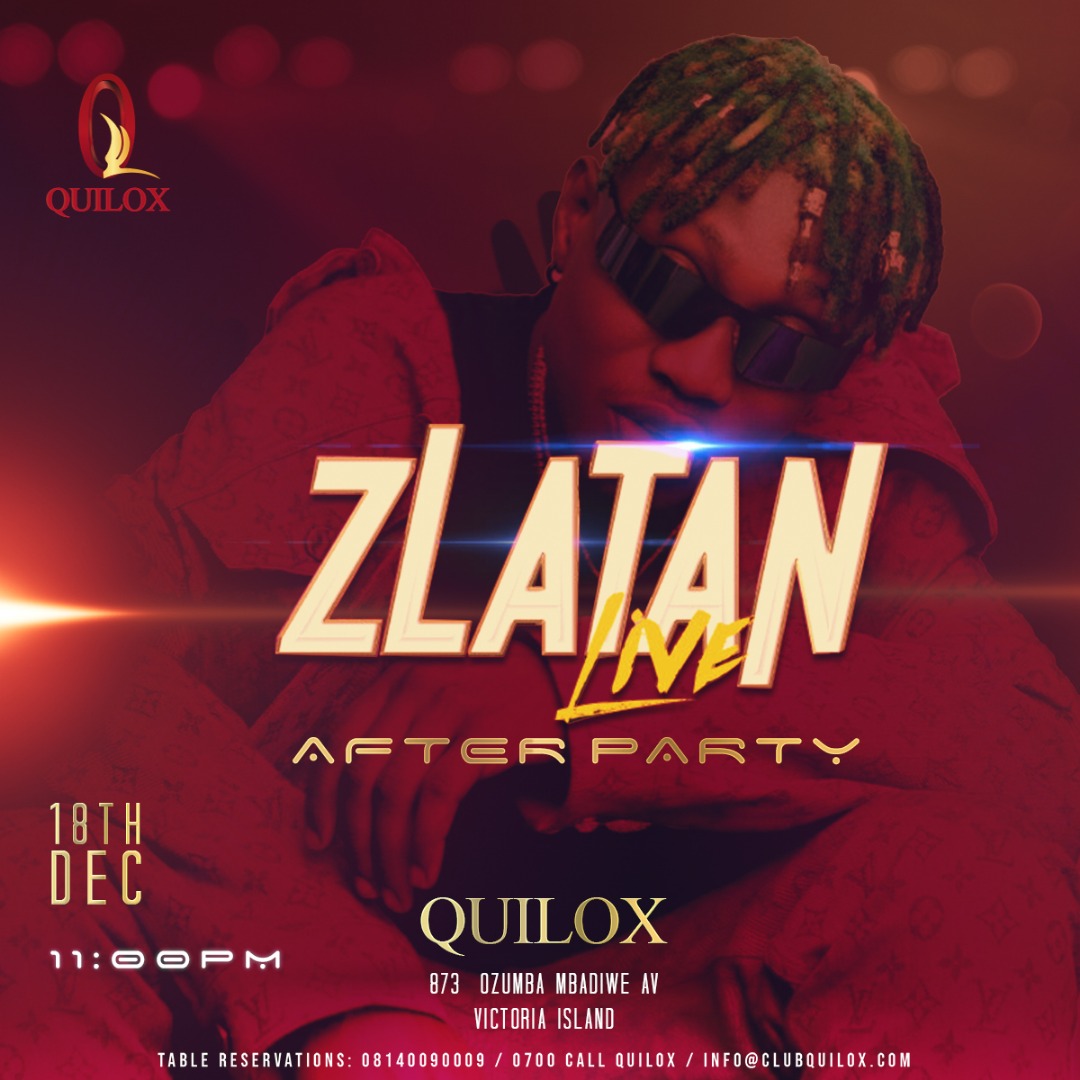 Day 2: K1 the Ultimate Live
On December 19th, Quilox will be hosting the Fuji legend, King Wasiu Ayinde Marshal popularly known as K1 De Ultimate, to mark the second day of the Quilox 6000 6day anniversary fiesta. Our dominance is centered on our friends and loyal customers, so we are holding it down to celebrate the brand long tradition with a touch of luxury.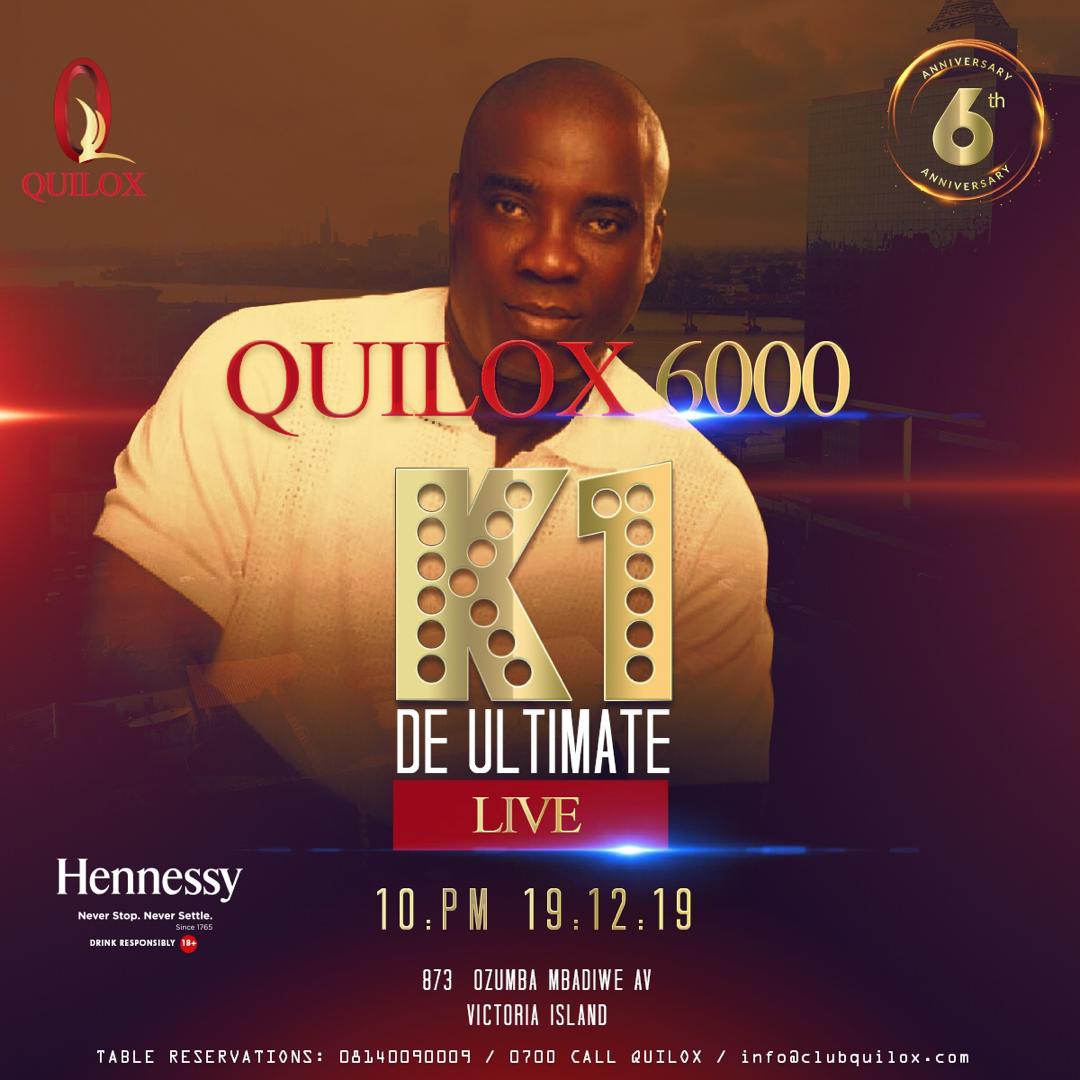 Day 3: Quilox 6000 6-day anniversary fiesta
On December 20th, the main event of the Quilox 6000 6day anniversary fiesta, we intend to showcase Quilox to the world, it's been 6 years of setting and breaking records, 6 years of luxury lifestyle experiences, 6 years of nothing but the best. It will be a reminder of dominance, consistency and luxury lifestyle as we celebrate the 6th anniversary of Quilox in grand style, with special performances from Burna boy, Zlatan, Naira Marley, CDQ, Tiwa Savage, Olamide, D'banj, Peruzzi and many more. Music by DJ Jimmy Jat, DJ Debby, DJ Factor DJ Hazan and DJ Tiami. Event hosts are Bovi, Ushbebe and Jimi.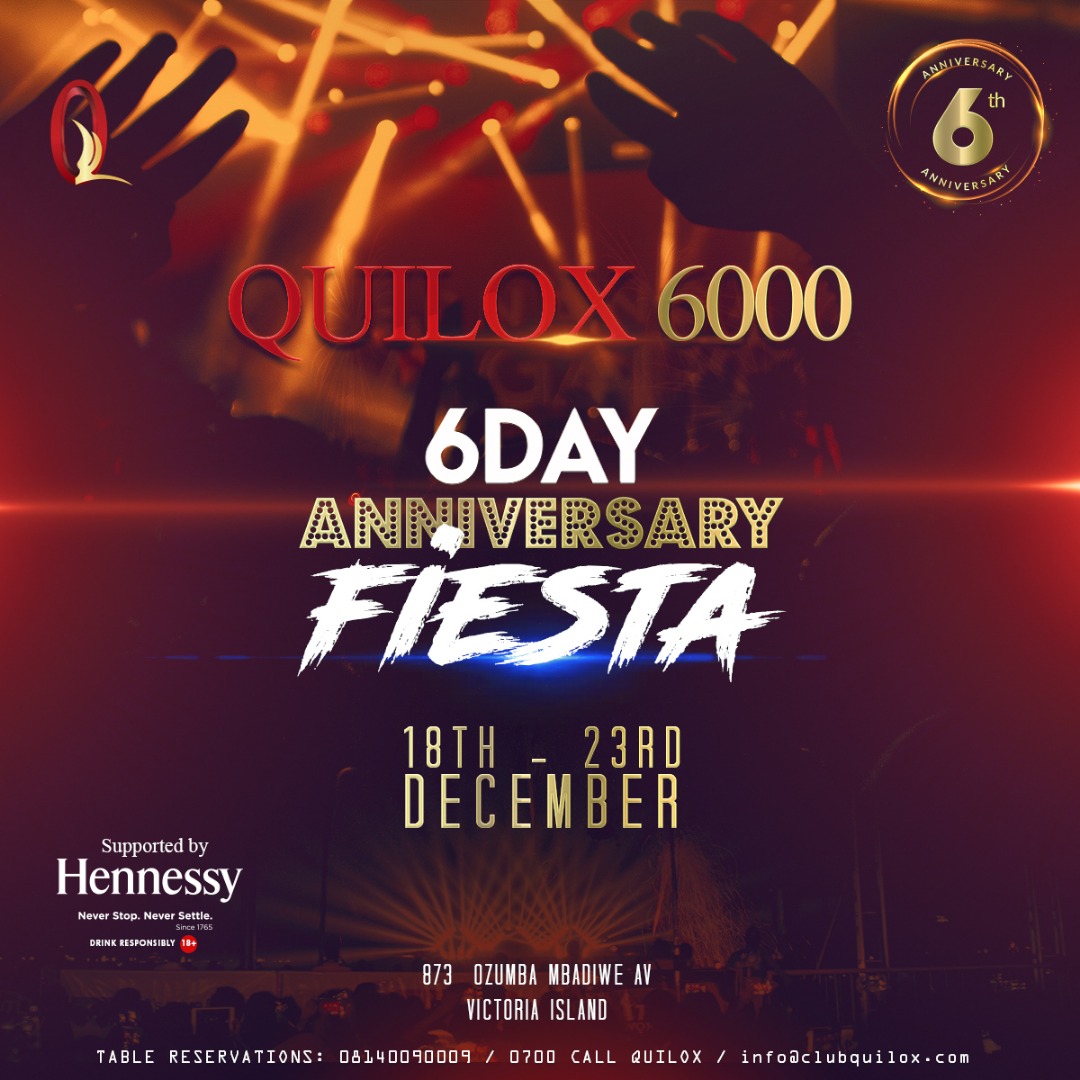 Day 4 -6: The 36-hour party; The Trilogy
On December 21st -23rd, right after the 6th Anniversary celebration comes the concluding part of Quilox 6000 6day anniversary fiesta, we bring to you The Trilogy, a record-breaking nonstop 36hour party. Let us take you on a climactic journey. We intend to keep everyone on their feet for 36 straight hours, 36 hours of nonstop music, back-to-back hits from 36 superstar DJs across Africa like DJ Neptune, DJ Spinall, DJ Big N, DJ Sose, DJ Prince, DJ Caise, DJ Humility, DJ Kaywise, DJ Cuppy and many more.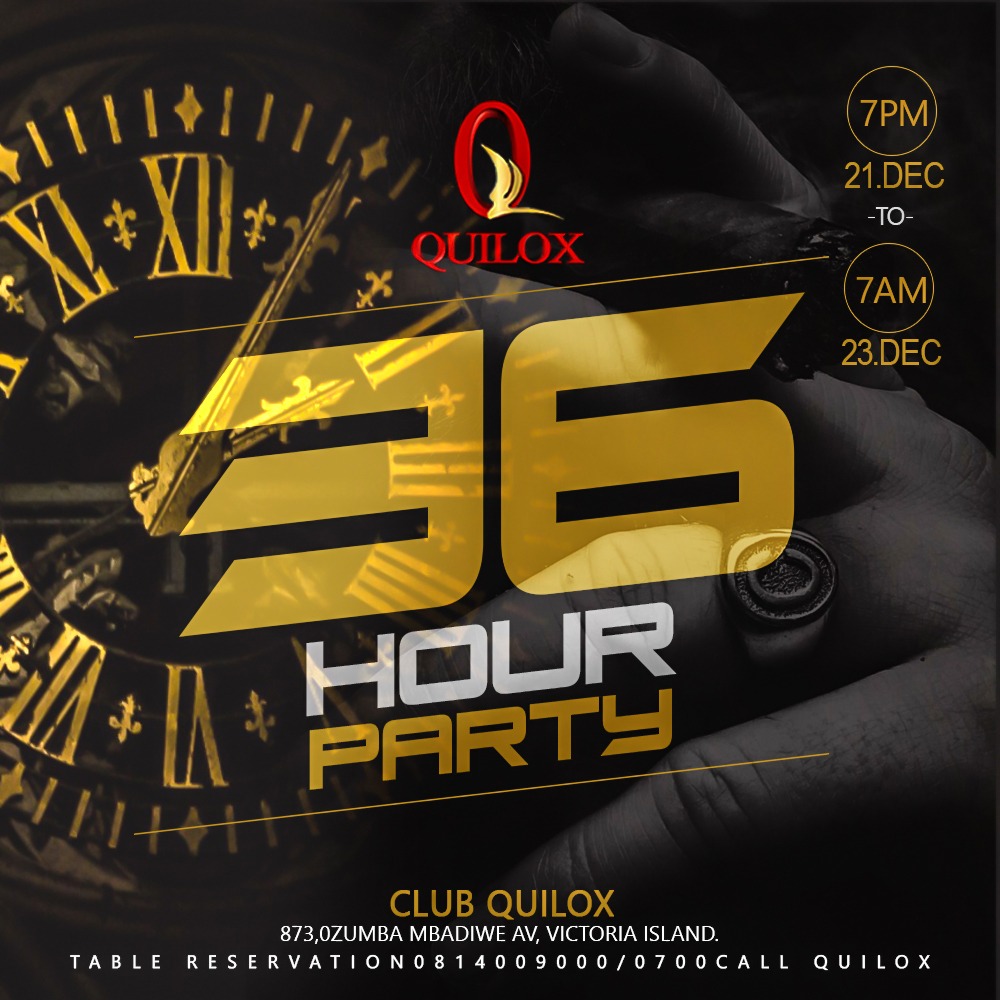 Above all, the last man standing would walk away with a whooping sum of 5000 USD. To be the winner of the 5000 USD, you have to be at the 36hour party and party for exactly 36 hours. Please note that terms and conditions apply.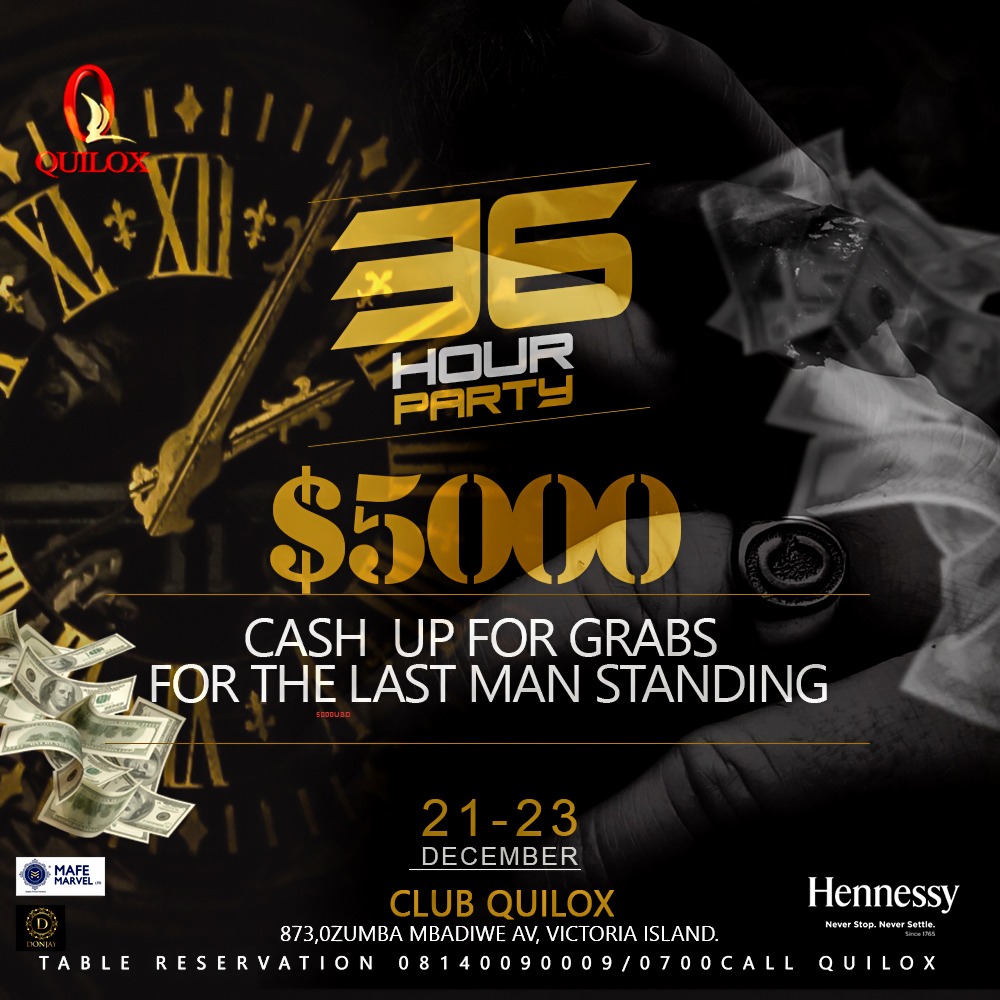 Other side attractions include Sony PS4 knockout competition, Celebrity Spa treatment, mini-trade fair, Karaoke, dance competition and many more.
Luxury nightlife brand, Quilox will leave everyone shook and hold Lagos spellbound.
I don't think you are ready for this!
For Table Reservations call 0814009000/0700CALLQUILOX
—————————————————————————————————————————————–
Sponsored Content