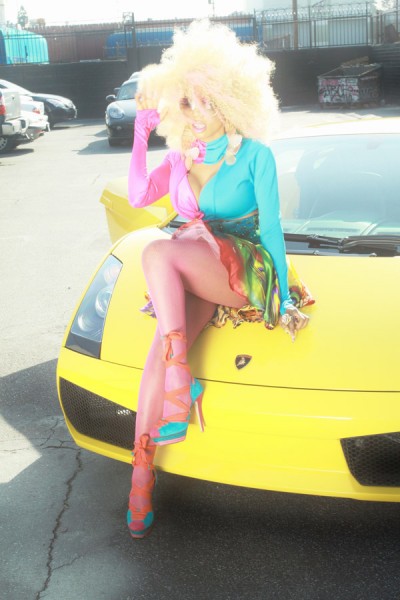 Dencia is on a roll this 2014.
After the success of her beauty product – Whitenicious, the Cameroonian pop star is set to unveil a new product. And yeah, it is for the ladies again.
The product Denica says will "blow your mind" is a deep cleanser vibrating vagina wash machine.
According to her, the product is meant to be used three times a week for cleaning the female sex organ. It helps clean the exterior of the private part, not the interior.
But Dencia needs your help. She wants ten women to help test the product before it is launched.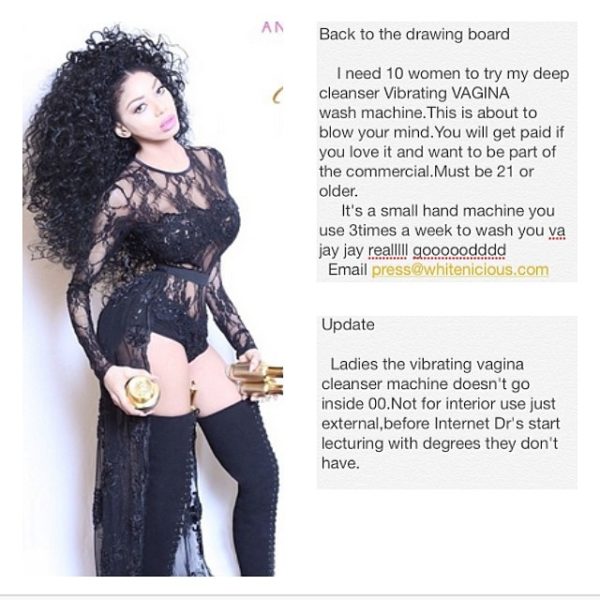 Her new move has instantly raised criticism on social media site – Instagram. A follower slams the product, and calls out Dencia for releasing a product that can cause cancer.