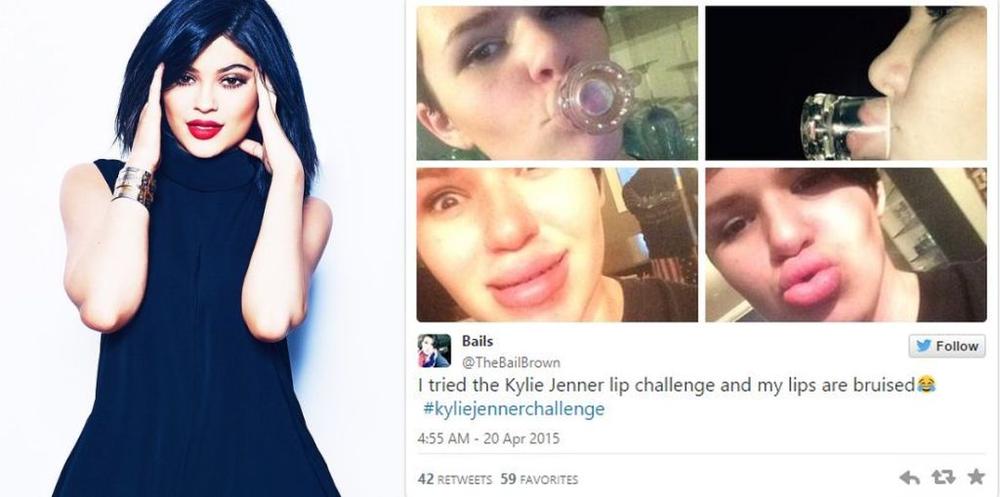 The craze for bigger lips seems to have skyrocketed since the reveal of Kylie Jenner's bigger & fuller lips. However, like with most trends, it seems to have gone a bit too far.
On Twitter, Instagram and other social media platforms, people have been taking on the #KylieJennerChallenge to achieve the reality TV stars's full lips. How? They've gone a step farther than over-drawn lipstick, to placing both lips in a shot glass or small container and sucking the air out until their lips swell up.
Based on images seen on Twitter, some participants have gotten bruised lips and experienced excessive swelling & darkening of the lips because of this daring challenge; but that isn't stopping them from sharing their failed attempts on social media using the hashtag #KylieJennerChallenge.
See a few below challenge results below;
***
The challenge seems to be sweeping social media with more people trying it out. Tell us, what you think? Too far or just harmless "creativity"?
Photo Credit: Twitter/Instagram