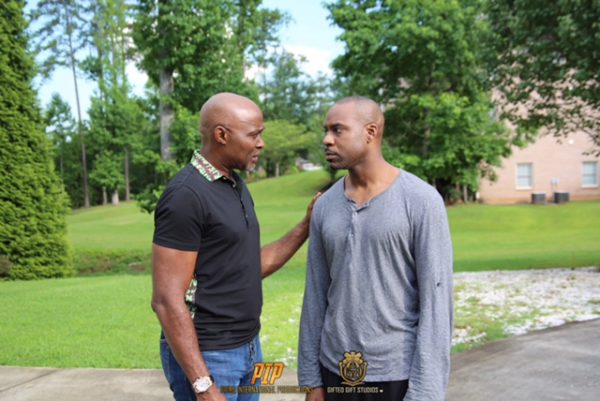 Richard Mofe Damijo, Joseph Benjamin, Yvonne Okoro, Raz Adoti, Tangi Miller and many more stars are featured in 'Boxing Day', a film produced by Gift Joseph and directed by Robert Peters.
Plot: Money is not necessarily the key to happiness. It can easily be considered man's worst downfall. Michael Adeyemi was destined to be a billionaire by the age of 35 and with money comes access to the fine things of life. Find out how Michael's desperate quest for fortune and success would cost him the number one thing money cannot buy – Family. Blinded by selfish ambitions, pride and appetite for greed leads him down a path of self-destruction, blinding him to the only thing that is worth saving. It all comes crashing down on "Boxing Day" where Michael is swept under a sea of adversities caused by none other than himself. Watch this downpour of self-inflicted wave of adversities with rippling effects that triggers thought provoking questions, of love, pain, pride and ultimate redemption – what if you never get that second chance?
Boxing Day is a Gifted Gift Studios Entertainment (GGS.E) and Prime international Production (PIP) production.
It stars Raz Adoti as Michael Adeyemi, Yvonne Okoro as Angela Adeyemi, Tangi Miller as Sophia Etim, Richard Mofe-Damijo (RMD) as Doctor Mathews, Joseph Benjamin as Charles, Timon Durret as Richie, Winstina Taylor as Christine, Carl Payne as Daymond Brown, Fatima Mamanie as Maureen, Divine Page as Sylvia , Ikenna Obi as Pastor and Gift Joseph as Nelson.
See photos behind the scene below.