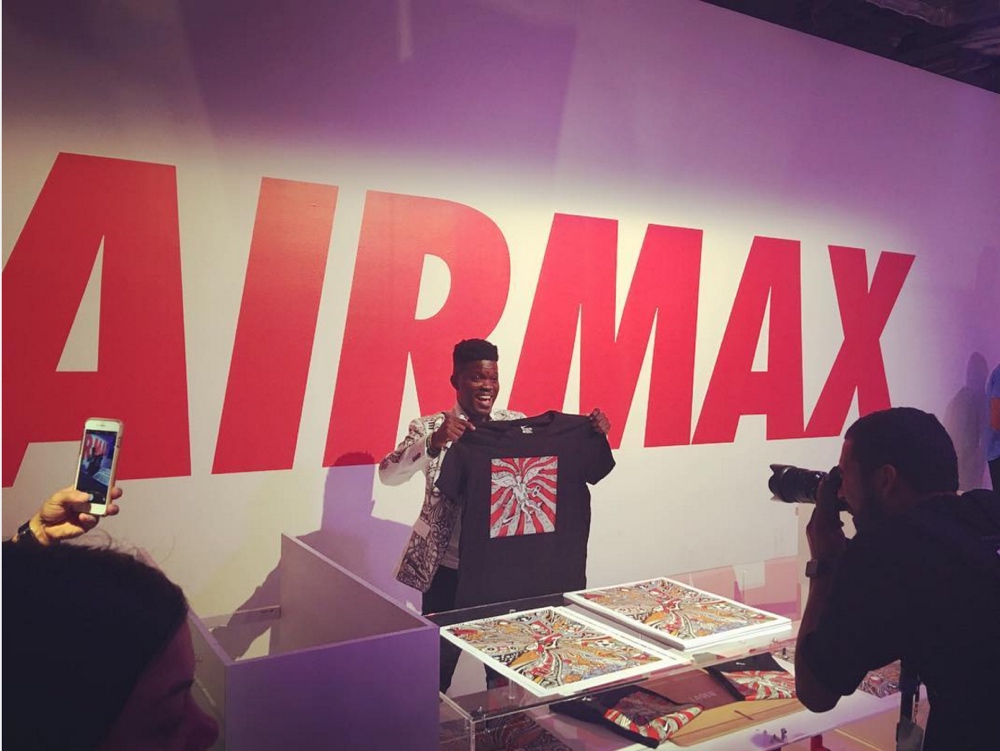 We brought you the news on artist Laolu Senbanjo's collaboration with popular sports brand, Nike (click here if you missed it). Now he's shared pictures on Instagram of himself at the unveiling of the AirMax Art inspired T-shirt design and he's seen signing a few sneakers, talk about super star status!
We're very proud of his amazing work, great job Laolu!
See More Pictures & Videos: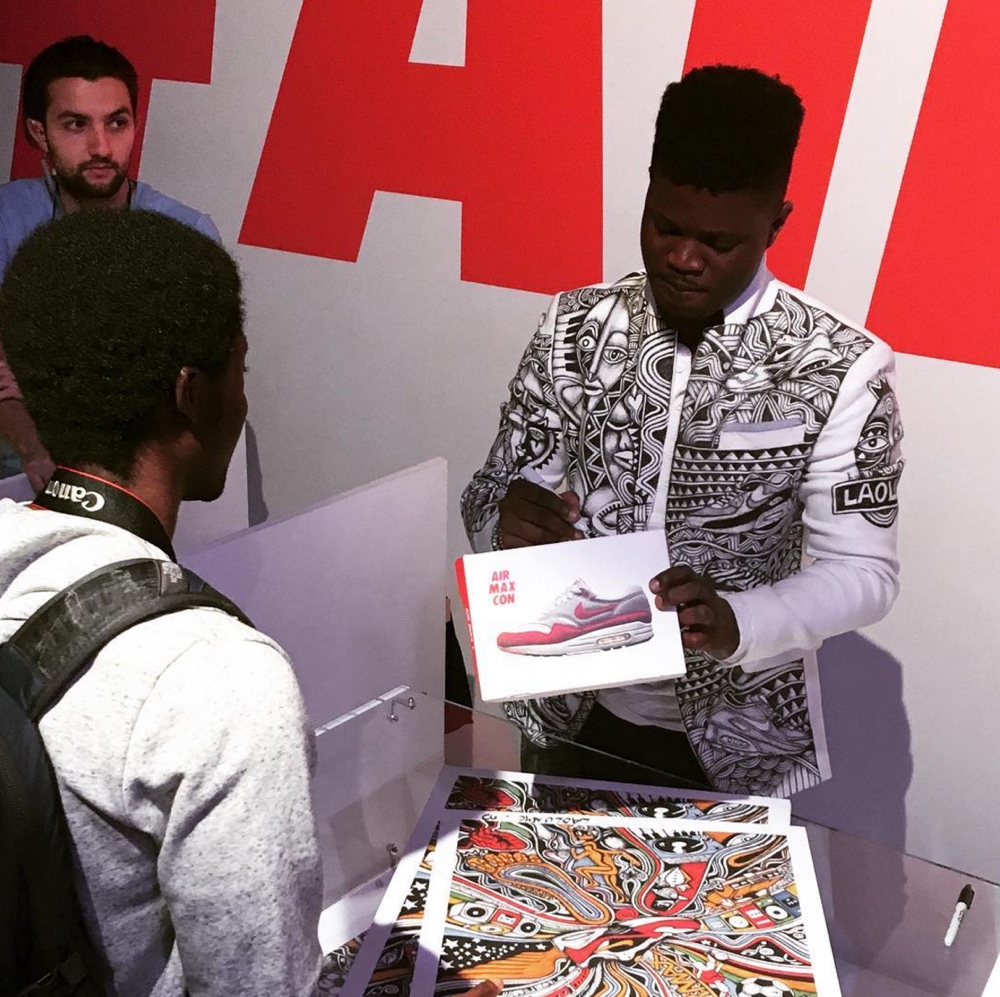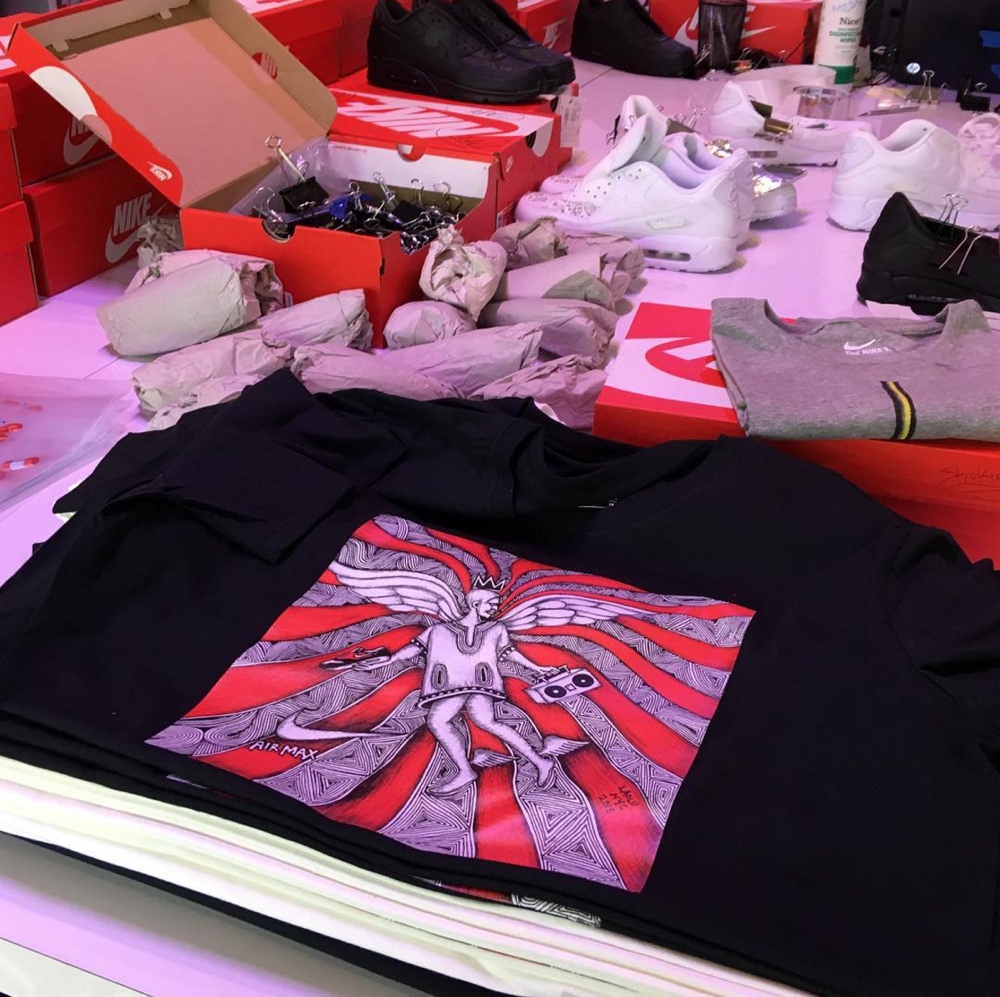 In this last video, he's asking if we'd be interest in buying this. Our answer…? Most definitely!
What do you think?
Pictures of The Shoes up close:
Let us know what you think!
Credits: Laolu Senbanjo | @laounyc