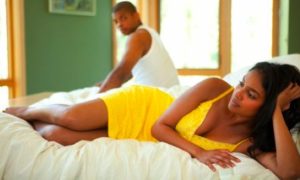 I'm not a huge fan of this movie which stars Kate Hudson and Matt Forever-Shirtless McConaughey. I know it's supposed to be lighthearted fare for those who are cynical and weary of life and love, and who sometimes like to escape into meaningless fantasy but common!, this movie uses serious style to stretch the limits of our feeble imagination.
Let's forget the fact that the plot of the entire movie is pretty much about the main characters pretending to be who they are not in order to win a bet and yet, still supposedly falling in love with each other. My main beef with the plot: ten days?! Really should it take that long? Why does anyone need ten days to lose one lousy son of Adam? In this short life of strife and sin? I fail to see the need for such patience and longsuffering!
Let me present to you the accomplished way to accomplish this same feat in less than 60 seconds…
BE AVAILABLE.
Very available. After all, no matter much a guy swears that he cannot condone fronting of any sort, he still lives for that chase-and-catch in moderate measure. The trick to being available is to be there for him at every hour! He awakes you from a lusty dream at four in the morning, demanding eba and egusi to be delivered to his house which is ten miles away? You'll be there. He needs his laundry done at six the next morning? You'll be there. He needs you to wipe his ass after a particularly grueling battle with the toilet seat? You'll be thereeeeee, won't you? Stick to this and his "isn't-she-so-sweet-selfless-and-caring?" shtick will be transformed to "but-really-what-kind-of-ode-is-this?" in no time.
2. TELL ALL.
You see, nothing intrigues a guy more than the thing he does not know. Why do you think guys spend all their time taking things apart? Exercise your right to free speech until you become extremely "un-mysterious" and boring. Does he really need to know what color your snot is when you blow your nose? Yes, my friend, he does.
3. CRY.
Cry all the time. Cry even when there's absolutely nothing to cry about. Just cry. Cry blood. This one is very simple. There is just something about the tears of a woman that turns bodyguard Samson to mai'guard Mukaila. Powerful stuff.
4.    EAT OLD-SCHOOL STYLE.
Eat with your mouth. Loud noises and grunts of enjoyment are all encouraged. Do not hesitate to pick at that stubborn piece of meat stuck between your teeth with your fingers. Lick your lips after every bite. Gargle after every swallow. Palm oil smears, etc, etc. You go, girl!
5.    TELL LIES.
As in those bold-faced kind of lies. You see, men are so used to lying with stealth and crafty cunning that it completely unnerves them to run into someone who lies without tact.
6.   KISS LIKE A WATERSPOUT.
Be a gushing fountain– be copious and overly generous in your offering of spittle. Deliver beyond your fair share. After all, the well of saliva is always in abundance, it never runneth out. Keep in mind that you are going to be wading in deep waters if homeboy's a greenhorn or just a generally bad kisser, in which case the surplus of saliva might not be so unusual to him. In fact, it might even be encouraging. In such a situation, all I can say is enjoy!
7.    THE SAY-SOMN-ABOUT-MY-MAMA-CHALLENGE.
Only the insanely courageous will attempt to attack that very weird bond between mother and son. Seldom used. Wisely so. You are on your own.
Well, what if you have exhausted this very promising list of options? What if you have a Die-Hard Part XIII on your hands? The clock is ticking and just like the proverbial tree planted by the water, homeboy will just not be moved. What to do?
Well, we pull out the big guns. Get serious, we are not playing anymore.
The ultimate solution: KISS AND TELL. The less subtle ones among us will refer to this Technical Knock-Out as CHEAT AND FLAUNT.
Believe me, daughters of Abraham…there is no Phensic (Also known as; Panadol, Tylenol) that can relieve the headache of a man who's been made a fool of. He will be gone in less than 60 seconds, talk less of a day.
Disclaimer: This production has been brought to you by larabrown&fantasreality.com. We cannot be held responsible for any adverse actions brought about by a faithful subscription to the ideals published in this article. Be wise.
Photo Credit: www.glamour.com