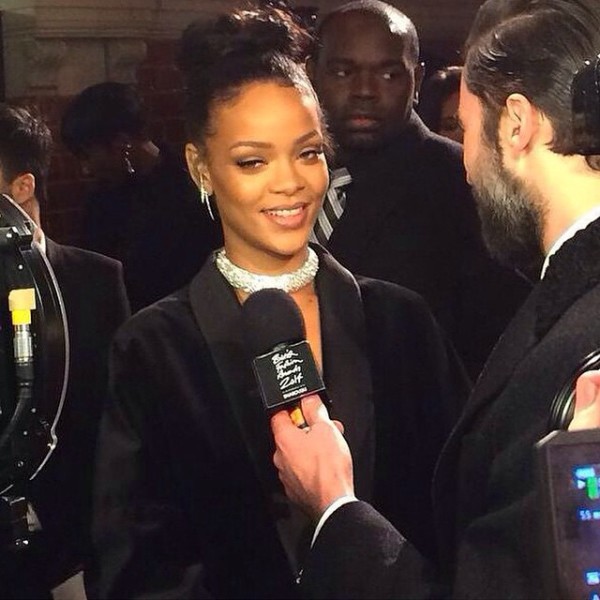 To be fair, any celebrity will probably tell you that some days they just aren't in the mood to have their picture taken.
This seems to be the case for Rihanna, who after a night of partying at the 2014 British Fashion Awards (click here if you missed it), could not wait to get into her car and got a bit foul with some photographers.
The 26-year-old entertainer showed 6 seconds of rage.
Check on it.
Video Credit: Vine