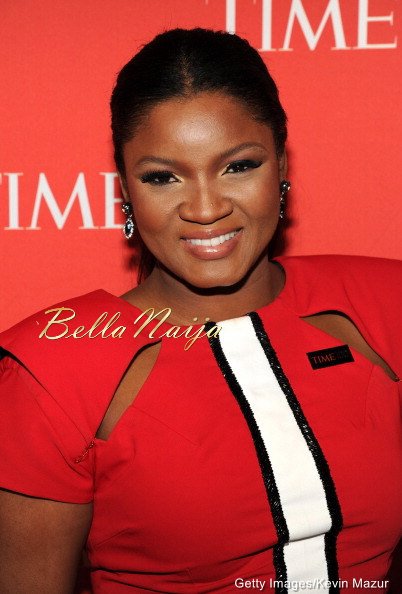 Nollywood actress Omotola Jalade-Ekeinde is definitely breaking boundaries.
The gorgeous actress, who is currently celebrating 20 years in the movie industry, was recently put on Yahoo's list of 'The Highest-Grossing Movie Stars you've Probably Never Heard of'
Omotola happens to be the only Nigerian, and African, on the list as well as being one of the two women on the list.
Yahoo states that, 'Hollywood stars like your Tom Cruises and your Samuel L Jacksons are ten-a-penny these days – you can't leave the house without seeing their faces plastered on bus stops and the sides of buildings. What of the actors who have achieved great success but receive no recognition for their work? Why, that bloke you were queuing behind in Waitrose could have been one of these guys – the 10 highest-grossing movie stars you've never heard of'
The post goes on to list Frank Welker, Bob Bergen, Jack Angel, Mickie McGowan, Michael Papajohn, Martin Klebba, Clint Howard, Chris Ellis and Bollywood star Shah Rukh Khan.
Read up about each person on the list here.
Photo Credit: Getty Images/Kevin Mazur