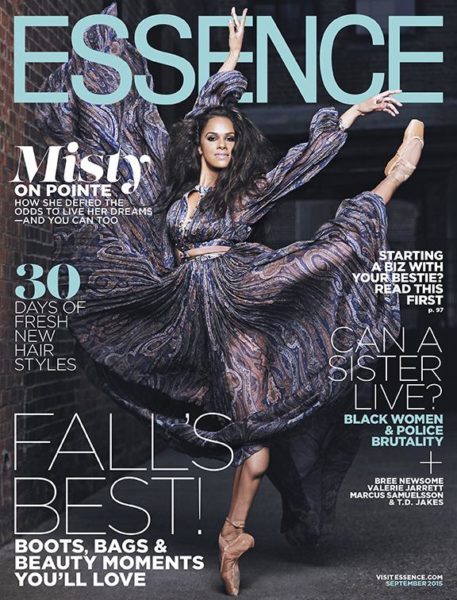 Ballerina Misty Copeland is the cover star of the September 2015 issue of Essence Magazine and she covers the mag in a gorgeous billowing Zimmermann gown as she gracefully strikes a mind-blowing pose.
The image was captured by photographer Dennis Leupold.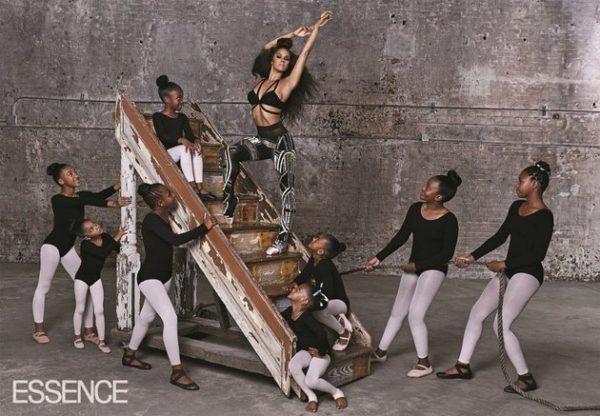 The 32-year-old dancer made history just a few weeks ago by becoming the first black principal dancer at ABT in the company's 75 years of existence.
Essence magazine writes:
Misty Copeland is having one amazing year, and the joy and focus of it all shows clearly on her face as she gracefully poses on the September cover of ESSENCE, her perfect arabesque accentuated by the beautiful Zimmermann dress flowing around her.

After years of training and overcoming a seemingly career-ending injury, Copeland has earned her spot in the pantheon of great dancers by becoming the first Black woman to perform the lead in Swan Lake for the American Ballet Theatre and then days later becoming the first Black woman to be promoted to principal ballerina in the ABT's 75-year history. Add in a Broadway show run (in On the Town), a groundbreaking contract with Under Armour, and a new engagement to her longtime boyfriend and it's a great time to be Misty Copeland.
Check out more about her cover feature here.
Photo Credit: Essence Magazine (@Essencemag)