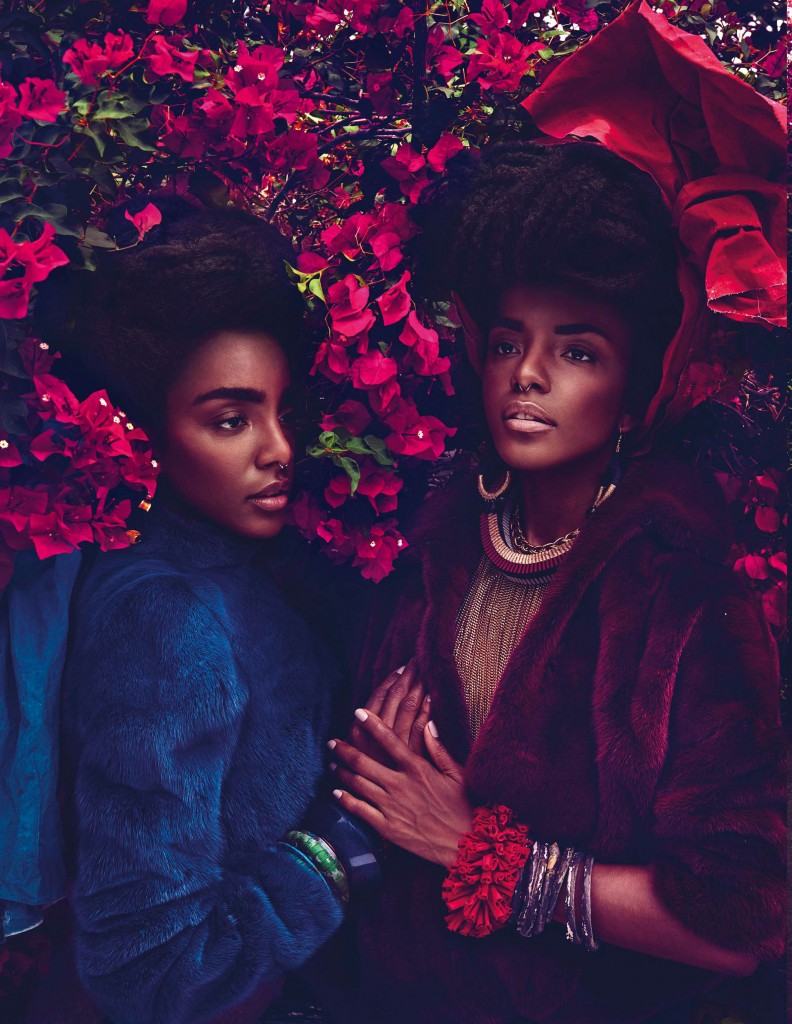 If you don't know who the Quann sisters are in the fashion world, you might want to take a "Who to Follow on Instagram 101" refresher course.
The fashionable twins – Cipriana & TK Quann have over 72,000 followers on Social Media and have pretty much dominated the 'twins who are fabulous' section. Cipriana is a former fashion model and current writer, blogger and co-founder & Editor-in-Chief of Urban Bush Babes; while TK a.k.a TK Wonder is a musician and fashion writer. Together, they create signature styles adored by social media – you can tell by their numerous mentions on fashion websites like Vogue.com, Style.com and more.
For the September issue of Condé Nast Traveller UK, they twins get photographed by Kristian Schuller and styled by Peggy Schuller wearing couture from Dior, Ralph Lauren, Marc Jacobs, Miu Miu and more. Ah…the life of a fashionosta. Along with a fab cover of the twins, the issue also has a 12 page spread with a special contributor's note from the twins.
See some images below;
View more images of twins on UrbanBushBases.com