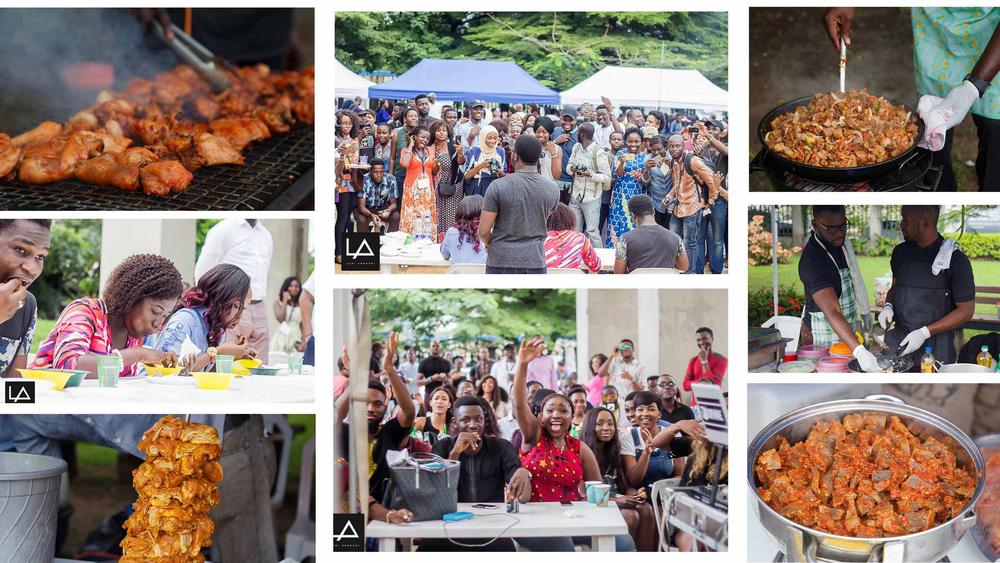 It was a beautiful Sunday in July, and you can say that people had been looking forward to this day all week. Social media was abuzz the entire week with everyone talking about the 500 Dishes #EatitAll Food Fest.
Tickets which were of three types; the FitFam, the Regular and the #EatItAll had all been sold out; tummies were waiting in anticipation, chefs were ready and it was showtime!
By 7AM, setup had begun and everyone that was to make the festival a reality started going about their businesses. Once it was 10AM, people started to come in ones and twos. Some board games like chess and scrabble were played to pass time, and at 12PM, the first dish was served ( Did you say Hallelujah? Of course you did)
Slowly, the queues began to form, with people ready to die on the line, literally. Soon enough, the rain decided to pay a visit. I mean, what kind of event would it have been without a little shower from the heavens?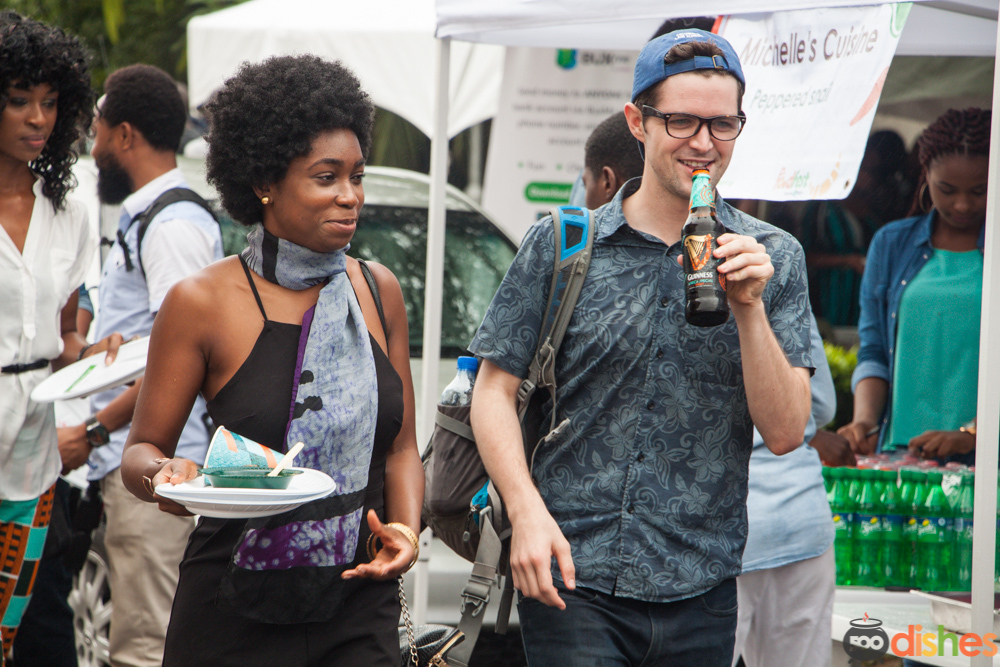 Then Zikoko brought people together with the Hunger Games. It was sort of like a relay with 3 parties to a team to three different dishes, first was the small chops, then came Jollof Rice and finally Shawarma. The winner took home ten thousand Naira. The SociaLiga also handled the fun corner with fun side attractions like table tennis, bouncy castle, and snooker.
The rain wanted to join in the food fest apparently, as it didn't let down, but were people deterred? NO!! The lines were full, as people waited patiently for their food. We had chefs like; Afrolems, CocktailnChops, KodasKitchen, Grubs n Bouchee, That Shawarma guy, and so many more. The food was great!
With loads of free drinks and alcohol courtesy Guinness Nigeria and Wilson's Lemonade plus we even got to taste a brand new Guinness product (whoop, whoop)! Other drinks like palmwine, cocktails and smoothies were sold at an amazing discount. Children were not left out; there was popcorn, ice cream and free cotton candy for everybody.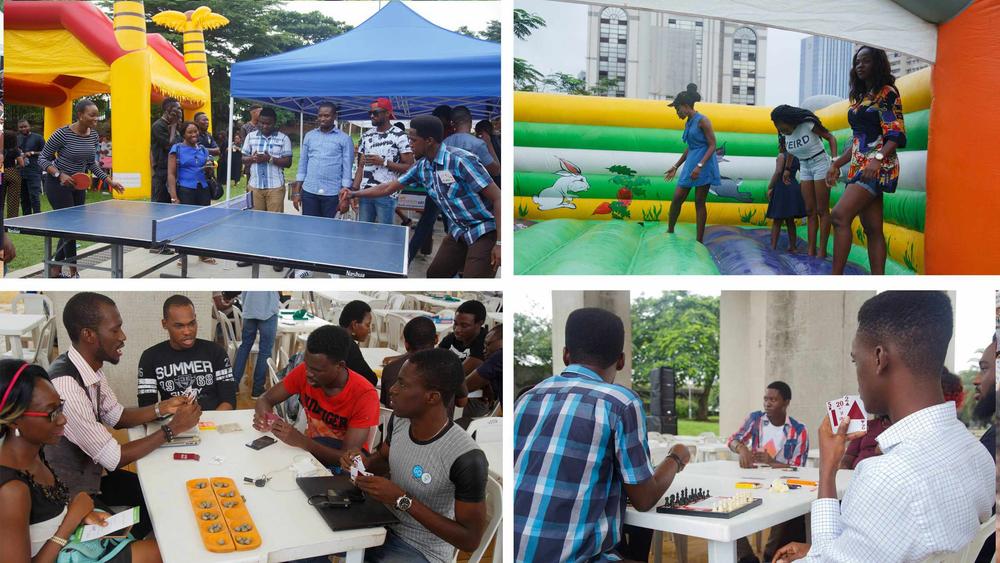 Then the Karaoke game was held and participants came to give a show of their voices after downing a lot of food. Apart from the food, this was the best part of the event. Some of the participants gave a show of dancing more than the singing; some sang so off-key, people were holding their ears, while some sang beautifully and a winner of the #15,000 prize eventually emerged.
People took home souvenirs(because we are nice people); gift cards courtesy Greetings World were also shared, and people started leaving after being fully sated. Soon enough, the venue became empty as all our guests left for their homes. This was a beautiful first edition and trust me, we can't wait to feed you again!
If you will like to be part of the next 500dishes foodfest, email [email protected] or call Joshua on 08180363841 or Michelle on 09086314953 and for more information on the next 500dishes Foodfest, follow us on Facebook, Twitter and Instagram – @500dishes
See more Photos from the event:
****
We Know why we are here…
"Feast" your eyes
Those who made it Happen
Game Time!
This is too Good to be true…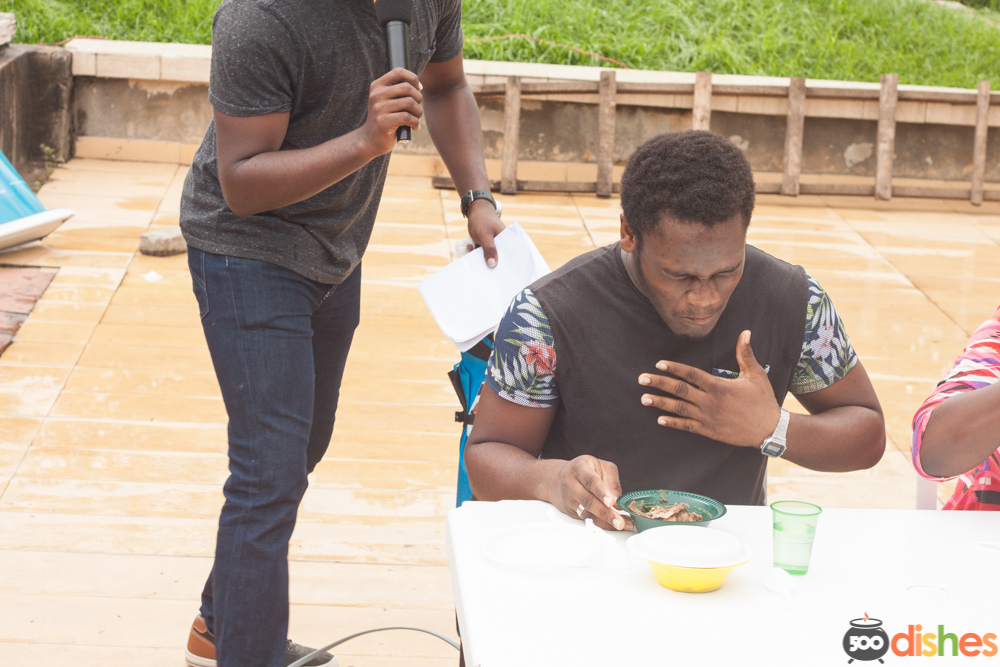 When you're well fed and can do anything, that includes singing!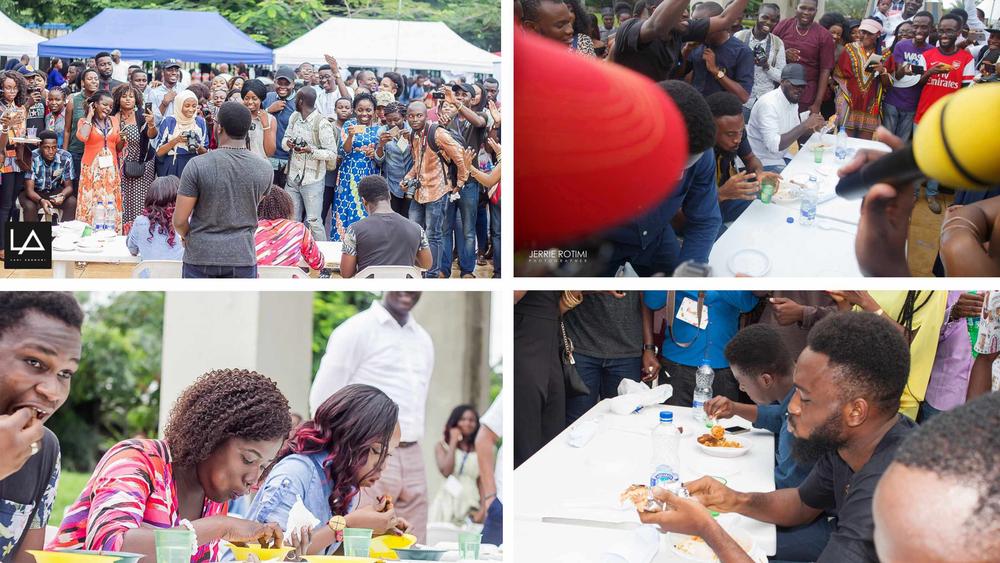 ____________________________________________________________________________
Sponsored Content