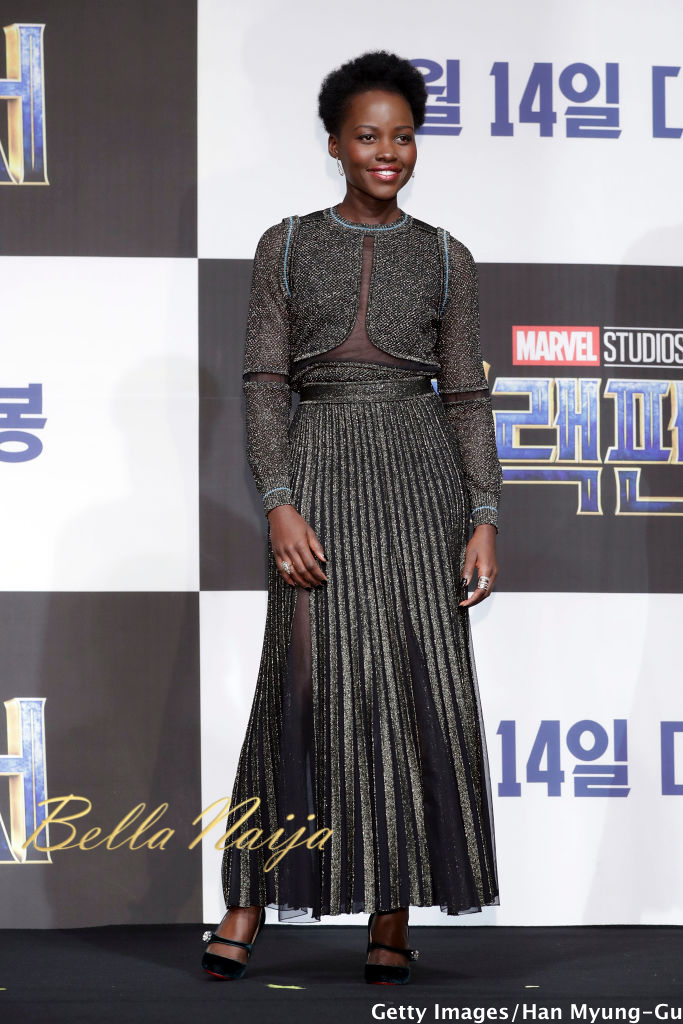 Hollywood actress Lupita Nyong'o was joined by director Ryan Coogler, actor Chadwick Boseman, and actor Michael B. Jordan as they held a press conference for the Seoul premiere of 'Black Panther' on February 5, 2018 in Seoul, South Korea.
Lupita looked all shades of gorgeous in a grey and silver dress with long sleeves and Christian Louboutin heels.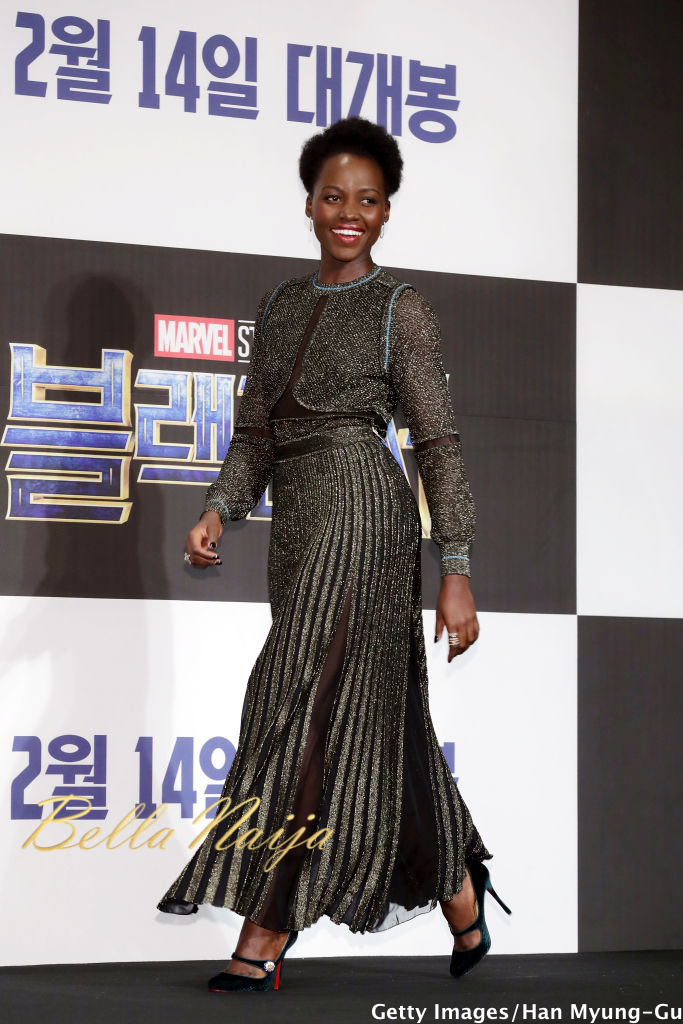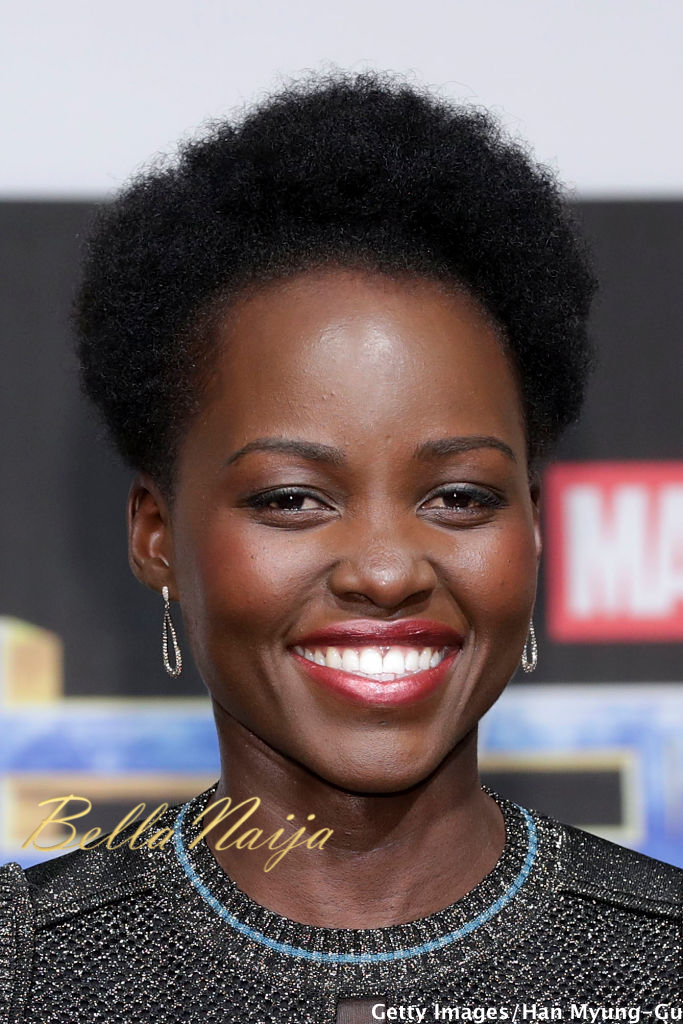 The four of the promoted the highly anticipated superhero movie following its world premiere a few days ago.
Lupita stars as Nakia, T'Challa's former lover and an operative of the all female special forces of Wakanda.
See photos from the press conference below.
Photo Credit: Getty Images/Han Myung-Gu