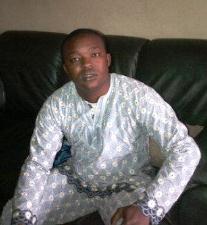 Akanbi Oluwatoyin, a former petroleum engineer with an oil company in Lekki, Lagos State who went missing about a week ago has been found dead.
Akanbi went missing on Monday 18th February 2013 with his car, a silver 2008 Highlander with plate no: SMK975AS. He was said to have left for his home at New Okoba, Agege for his office at Lekki on Lagos Island on the fateful day. Since then, his friends, family and the Police have been searching for him. Sadly, his corpse was found in Ifo yesterday by the police but his car was not found.
Punch reports that a relative of the deceased, who identified herself only as Ekineyo, said that Akanbi was found dead in Ifo, Ogun State.
So sad. May his soul Rest In Peace.