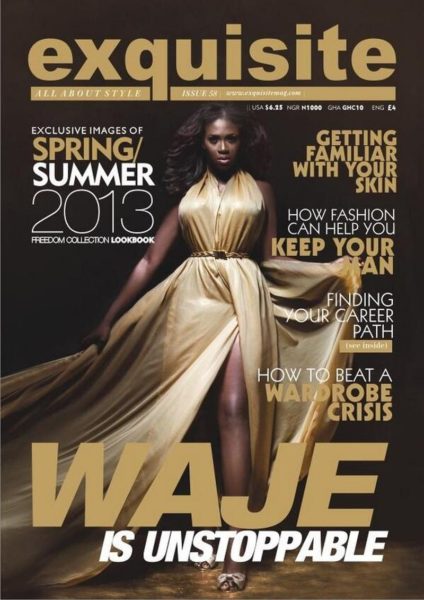 Waje looks like a goddess in the new issue of Exquisite magazine. In this issue she gives an expose on her life, plans for the future and some interesting facts about herself her fans may not know.
Also in the magazine pages are tips on how to beat a wardrobe crisis and how fashion can help you keep your man.
Be sure to get a copy but for now here are  a few shots of the cover girl.