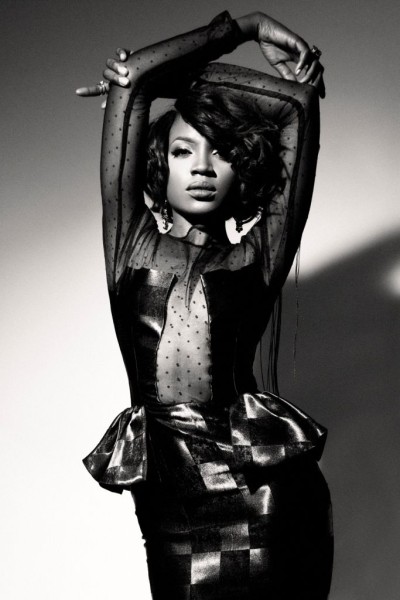 "Nice but stop trying to be Beyoncé"
"I truly do not understand this girl"
"…her hair seems awkward"
Those are some of the comments put up on different Seyi Shay posts on BN. Yeah, we looked it up, don't judge.
The Nigerian songstress is opening up like never before in a recent interview with Vanguard, which she calls her "most honest and revealing".
For the sit down, the singer speaks on various subjects including music, taking her career to the next level with a new management, and the hurtful comments on blogs.
Read the excerpts below;
On the downside of stardom: "I don't pay attention to negativity. I don't read comments on blogs. I only read the comments of my fans on Twitter, Instagram because they are the ones that are important to me. I read the blogs but I don't read the comments on the blogs. They can be very negative at times; in order to prevent yourself from being hurt you just avoid that. There hasn't been much negative stories written about me basically and that's just God's grace. I try to behave myself as much as I could."
On why she decided to part ways with Flytime: "In the beginning, I was with Flytime as an independent artiste that Flytime will be promoting, because Flytime promotes that is what they do. So I joined them with the intention of being promoted by them solely, but I was still in control of sourcing my own management, my own production, sourcing my own PR and so on and so forth. They did a really great job of putting me on different platforms and shows.
The reason our working relationship ended is because I did not have the team that I have now, then. That is my road management, my management, my team, my engine. I didn't have that. So I spoke to Flytime this is what I need, this is what I want, that I would like to be my own brand. So how do you feel about that? And they said 'Fine we will still support you, we will still promote you, we will still go out and source things for you. If you want to do things your own way, you are free to do that.'
It's not that we don't have a relationship any more; we still do. But we don't work together as record company and artiste. I think that is the general misconception people didn't actually understand."
On the influx of female artistes in Nigeria: "I don't know if I can answer that question. I think the public are the only ones that can answer that question. I am a female and I sing and perform and I record and write songs. My intention is to go into the world, prosper and multiply the music and all kinds of entertainment related things. What sets me apart from the other females?
I don't know if it will be fair for me to say, because I don't know what the other females are like really. Musically, I feel like I always try and go into different sounds and styles of music, because I think that most females just stick to that one sound that they know is good for them. For me, I do different types of music. At the moment, Nigeria has only heard the afro-pop of me, but very soon they will hear the western , R&B, soul,  contemporary work part of me too. Because that is really where I come from."
On her relationship status: "I am not in a relationship at the moment. Marriage for me is definitely in the plan. It's in my three-year plan. So between now and the next three years I hope to get married. At the moment, I am married to my team – J Management and to music basically."
On her favourite qualities in a man: "He has to be funny, he has to be handsome, and he has to be intelligent."
To read the full interview, click here