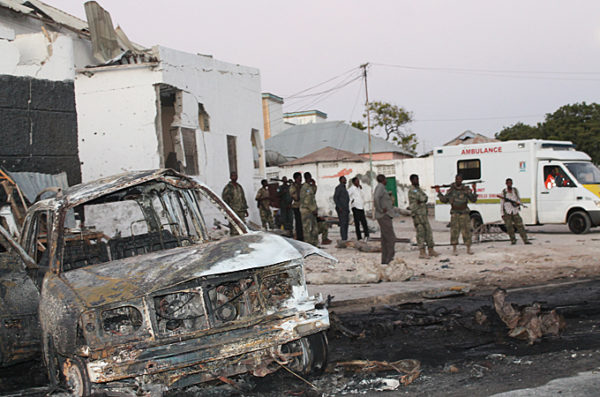 An explosion occurred in Waaberi district located in Somalia's capital, Mogadishu on Sunday. Terrorist group, Al-Shabab, have claimed responsibility for the attack.
 Al Jazeera reports that the source of the explosion was a suicide bomber, who reportedly "rammed a car laden with explosives into a pickup truck."
Eyewitnesses state that the attack was targeted at Somalia's National Intelligence and Security Agency.
Five people including the bomber, have been confirmed dead.
According to reports, the incident comes just days after a US air strike killed Al-Shabab's intelligence chief, Abdishakur Tahlil.
Photo Credit: Al Jazeera/Mustaf Abdi Nor Shafana