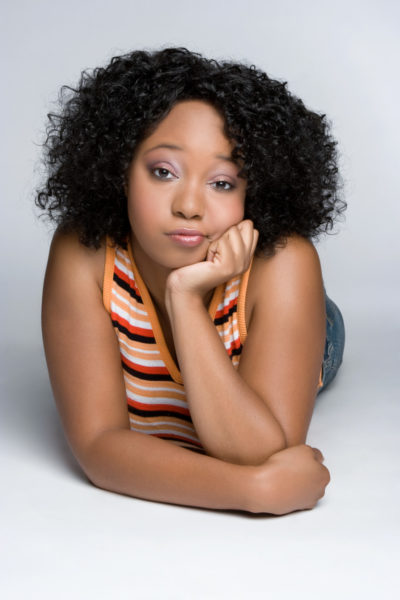 One evening, as if it was rehearsed, my mother and my sister asked out loud the same question at the same time. "Why do Bad People Never Die?"
They were going through a burial programme book and they both looked up to ask the question after reading a really sweet tribute. Both had wondered why everyone who dies is always a good person and never a bad person. Tributes always share how wonderful,kind,generous,virtuous and all what-not a person is. It never tells us that the person was selfish,unkind,dirty,stingy or any other bad character you can think of. That evening,we could not think of any reason why this is so. For me, I later concluded that just like the beautiful ones are not yet born,the bad people have not started dying yet.
Sometime ago,a friend shared a testimony with me. His wife's life had been saved by a certain man in Abia who is known and despised by all. This infamous man donated his blood to save her life when childbirth turned into a nightmare and her blood group happened to be a rare one. Confused about this side of a man whom mouths curse every day, I shared the story with my sister. She curtly told me that because the said man is good to his friends, does not mean he is a good man.
For a while I pondered on that statement and it made me remember a lot of things. I remembered a secondary school teacher I once hated. In fact, I once cried all day in school so as to be in a pitiable state that would rile my father up enough to come to our school to caution the teacher. When my sister enrolled in same school, she became one of the teacher's favourites. To me, he was the devil himself and to my sister, he was the sweetest teacher ever. We were sisters and yet we saw the man in different lights. The year I left secondary school, I got to see him the way she did and I even considered changing my career choice to his.
When I was in the university, my hostel was assigned a hall porter whose name caused dread more than the mention of exams. We were all scared having heard stories about her from those in other hostels. Most of us decided to be strong and fight back when necessary. I personally never got to fight back because I learnt to understand her. She was not wicked like the gossip mill made her out to be; she was just a highly principled and strict woman. She even went to war on our behalf when we were right.
Just before I was supposed to leave the main university campus, there was a girl I avoided in the room adjacent to mine. She is one of those people who write J.A.M.B as a ticket to freedom and not as a ticket to higher institutions. Today, she would call from Abuja and the next you hear that she is in Lagos. When she does stay in school, she would set tongues wagging because of the fleet of cars and queue of smokers that come to pick her up from the hostel. I wanted to have nothing to do with a girl who did not have the excuse of poverty for such a life.
Yes, university is a place to let loose but to an extent. One time, we wanted to advise her but heard what she told someone who had tried to and we kept our mouths shut. One day, I was in a hurry and needed an item urgently. I asked the girl sitting beside her but did not bother asking her. Then she went in and got what I wanted for me when the other girl said she did not have it. That act humbled me and I changed towards her. I got to know a very intelligent,witty and funny girl. Coated by all that craziness was a girl I would have been proud of as a friend or daughter.
After all these flashbacks,I knew I had an answer to the question my mother and my sister asked. Why is it that bad people never die? A simple act of 'Googling' Hitler would answer that question. Closer to home, just ask a few people about General Buhari or President Goodluck. Some would curse them while some would sing their praises.
If that infamous man dies tomorrow,the man on the street can never be called upon to write a tribute. It will be my friend who will be and he will remember how the infamous man saved his wife, thus write a moving tribute. If that teacher of mine had died during my junior secondary days, I would have not been given a chance to write a tribute. It would have been students like my sister who were always around him. My sister would have written a sweet tribute, remembering that he would not flog her when she came to school late. She would have not considered it her business that I used to be flogged on those days. That is the same way that if I am called to write a tribute for the porter or the girl, I would not write based on the people I thought them to be, but the people I came to know and love.
That, to me, is why no one comes across a tribute which does not extoll a single virtue of the dead. We all have our bad sides and good sides. Some people are just unfortunate to be shown those sides of us that should ordinarily be kept hidden. It does not mean we are all bad to the core.
Photo Credit: Dreamstime |  Keeweeboy