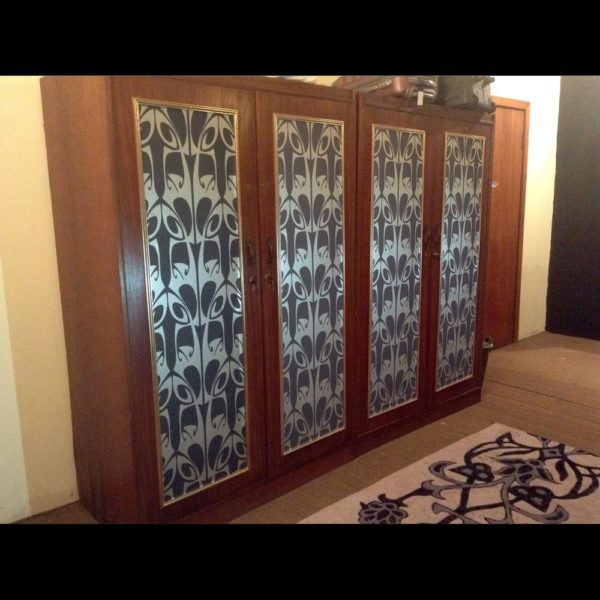 Everybody loves wallpaper. Well, everyone but my dad. I'm not sure we see eye to eye when it comes to décor and design. I don't have a problem with that, there's no right or wrong when it comes to decorating your personal space. Whatever you are comfortable in is just fine.
So there is this old school, standing closet in the guest room in my dad's house. I snuck in there and what ensued, you are about to find out.
Wallpaper in unusual places can be the most fun DIY projects EVERRR. You can wallpaper so many things in your home to add color, contrast or just to bring a decorative piece to life. Maybe later, I could share many other wallpaper projects I have done with you.
For this oh-so-simple project you will need: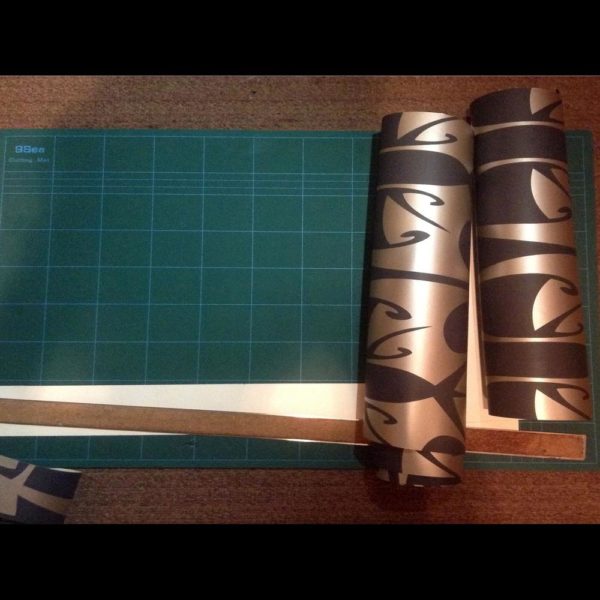 Wallpaper
Spray paint (I used gold to match my wallpaper and the mirror frame)
Cutting Mat
Utility knife
Paint roller
Glue
Masking tape
Lots of old newspaper
Steel ruler
Tape measure
Plastic smoother
How To
Prep your working area. Wipe off dust from all surfaces. Tape newspaper very neatly to all areas that you don't want to spray gold. Cover floor areas around working areas as well.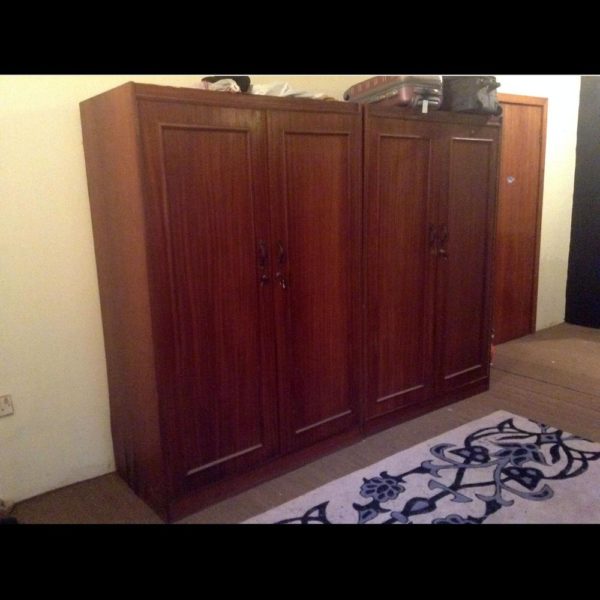 When you are all prepped. Ventilate room but make sure it is not windy. Spray the canned spray paint from about a foot away from desired area. Cover all areas with one coat. Leave to dry for a about 15 minutes then spray a second coat making sure you cover all areas.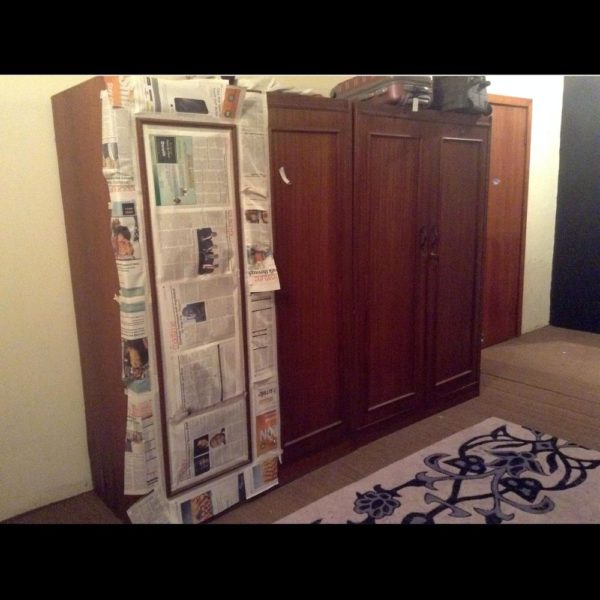 Leave it to dry for about 40 minutes, depending on the kind of paint you have used. When it is dry to touch, start to peel off the tape and paper bit by bit. Do this carefully.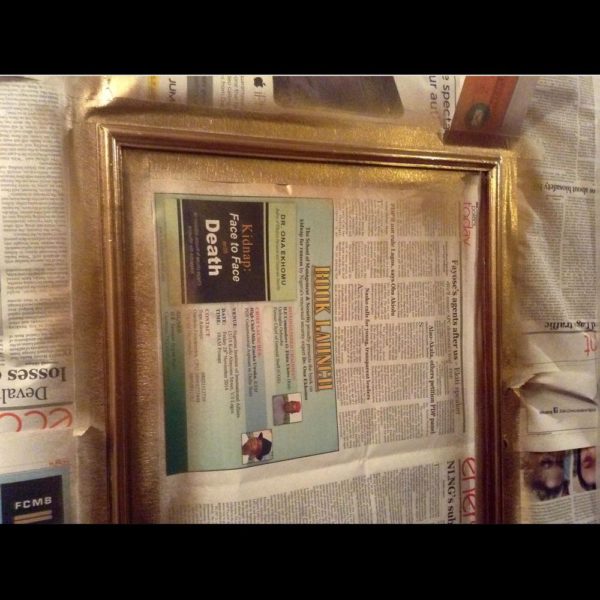 Ready for your wall paper. Measure the area that you will be applying the wallpaper. Cut the wall paper down to size. If it has a distinct pattern like mine, make sure it is centered: cut excess off both sides. Leave half an inch excess lengthwise for trimming. Apply your glue to the back of the wallpaper and hang. Trim off excess and smooth out air bubbles with smoother. If you have never hung wallpaper before please watch a youtube tutorial to get you more familiar.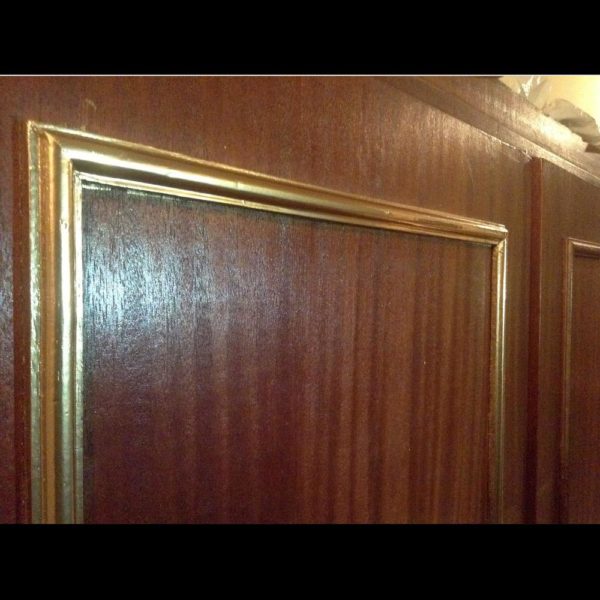 And tada! There you have it.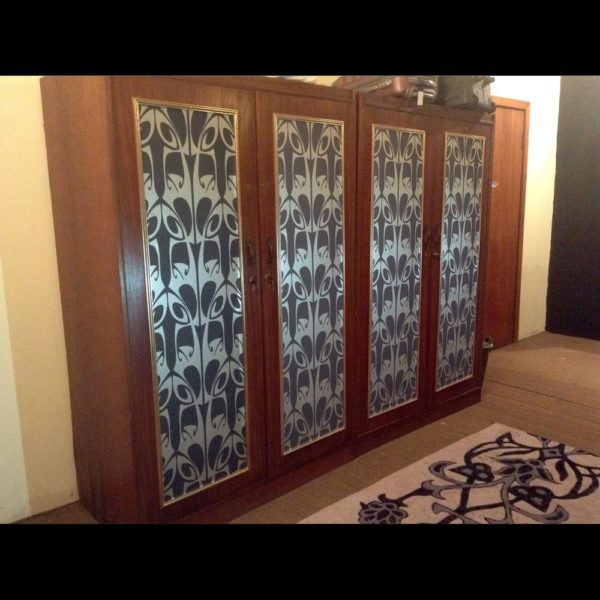 You can also try this on your doors. Don't be scared to add a little color to your homes.
Please don't forget to share pictures of your completed projects with me when you attempt any of the DIY projects. Tag me on Instagram @lagosinteriordesigner and Twitter @tinuke and or hashtag your pictures #liDIYers
Also, please make suggestions for DIY projects that you would like to see. Someone may get an awesome, cheap and cheerful solution for their home or party in the process.
Happy DIY-ing.