Mo'Cheddah's glow up in the past year has been amazing to watch. From her chic style to her flawless makeup, the music star has perfected the art of looking good.
In this quick tutorial shared on her Instagram page, she shows her followers how to achieve her signature fringe look in easy steps.
The amazing thing about the detachable fringe look is that it can be styled in different ways.
What you need
A weave
A comb
Bonding glue
Scissors
Needle & thread
Comb headband
Black fabric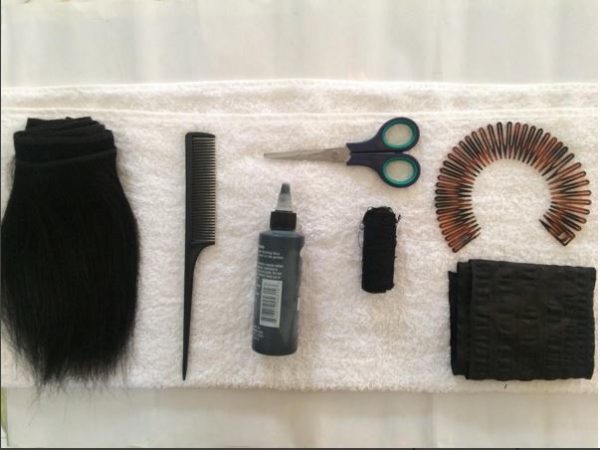 Watch her step-by-step tutorial below.
Step 1: Get any black fabric of your choice and cut into a little triangle using a scissors…then cut your weave step by step to fit your triangle, before adding glue.
Step 2: Start gluing!!! Be careful, this can get messy…make sure your glue gets a little dry before attaching it to the fabric. Trim your excesses on the sides so it doesn't peep out.
Step 3 (Tip): If you don't have a comb headband you can attach to you hair using bobby pins
Step 4
Step 5
Step 6
Step 7
Step 8
Photo Credit: @Mocheddah (Instagram)