According to several eyewitness accounts circulating around the Internet, a minor mishap occurred at Murtala Muhammed International Airport (MMIA) on Monday night.
According to the reports, the left wing of the new Emirates Boeing 787 collided with the tail of Hak Air plane during take off.
There were no reported injuries or casualties.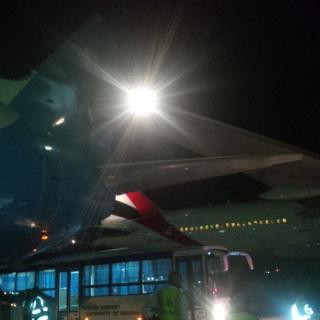 Photo Credit: Nairaland