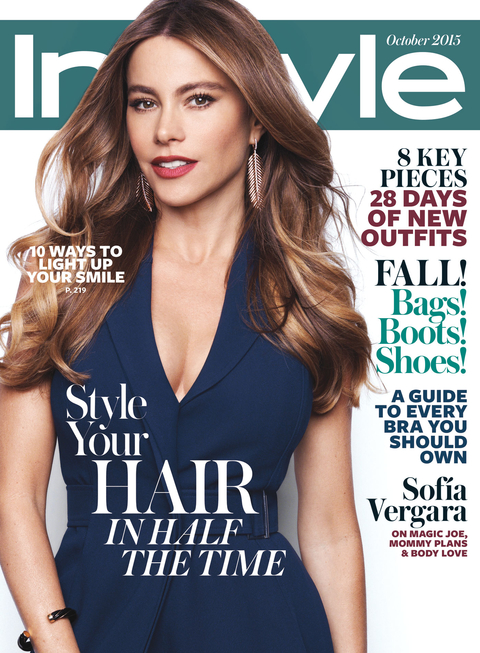 Modern Family actress Sofia Vergara looks lovely on the cover of InStyle magazine's October 2015 issue wearing a dress by Jason Wu, earrings by Sidney Garber, and a bracelet by Aurélie Bidermann.
The 43-year-old star talks about her fiancé Joe Manganiello, having more kids and so much more. Read excerpts on what she had to share with the magazine:
On why she loves her fiancé Joe Manganiello: "I realized he's not like a typical handsome guy. He's not vain. He's very serious, very straightforward, very easy. Also, he doesn't drink. So that's great because he doesn't like to go out partying. And he can sit around a dinner table for hours with my family. He talks s— and drinks Colombian coffee."
On having more children: "I'm really borderline at my age to do it. And if I'm going to do it, I would need a surrogate. I'll need help. But I don't mind it; it's fine."
On the beginning of her relationship with Joe: "I didn't want to go out with him for a long time because I thought he was too good looking. Like it's too much work, and I'm older. I'm 43 years old. I don't want to deal with a guy that every girl is after, you know?"
For more visit InStyle.com!
Photo Credit: InStyle