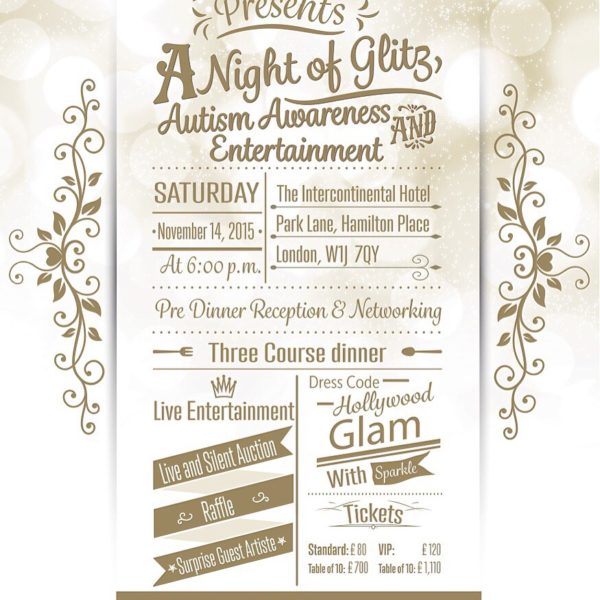 This is a fund raiser in support of Autism Awareness at the Ballroom of the Intercontinental Hotel, Park Lane, London. The proceeds from the event will go towards a UK based Autism Charity( The Daisy Chain Project) and a Nigeria based Autism Project( The Patrick Speech and Language Centre).
The event will be an educative and fun filled evening comprising of:
Pre-dinner reception
Three course gourmet dinner
Live Entertainment
Performance by MOBO Award winner
Music from an international DJ
Raffle draw with fantastic prizes
Silent and Live Auction
Presentations by renowned professionals in the field of autism
Come and find out about "Living with Autism"
Date: Saturday, November 14th
Time: 6 PM
Venue: Intercontinental Hotel, Park Lane, London
For tickets, visit www.trinitaslifestyle.com or https://www.eventbrite.co.uk/e/trinitas-autism-winter-gala-tickets-18496819485?aff=eiosprexshreclip&ref=eiosprexshreclip
For more information, contact website: www.trinitaslifestyle.com | Email: trinitasventures@gmail.com.
__________________________________________________________________________________________________
Sponsored Content