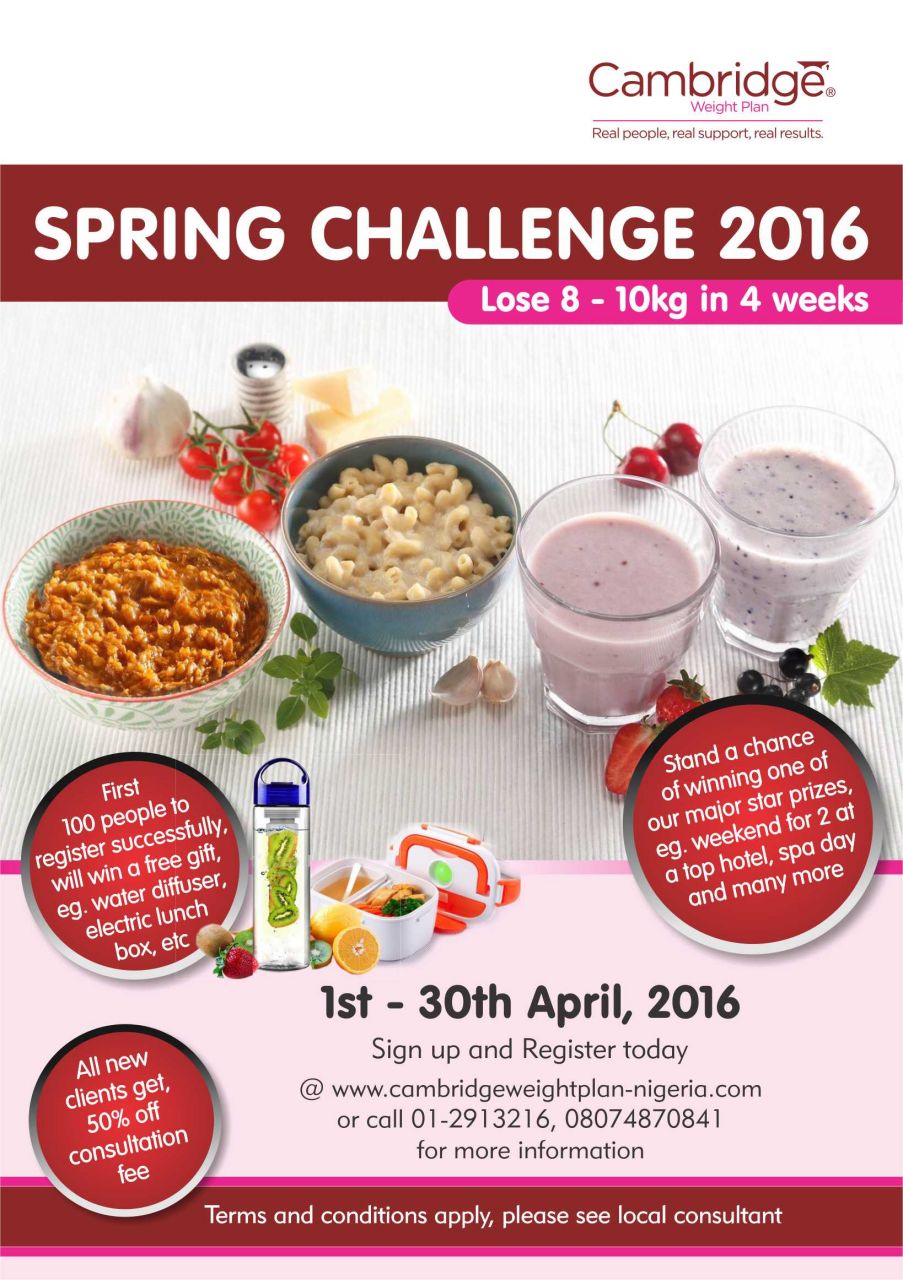 a) Register now by clicking on the link below.
b)  Once you have registered online, ensure that you register with your consultant who will confirm your registration with the Head Office. If you are a new client and do not have a consultant, please indicate on the form and one will be appointed to you.
c) Note: To be eligible to win one of our star prizes, you must have successfully completed both registrations and have lost the required amount of weight (8 – 10kg).
To register, click on this link: www.cambridgeweightplan-nigeria.com
______________________________________________________________
Sponsored Content