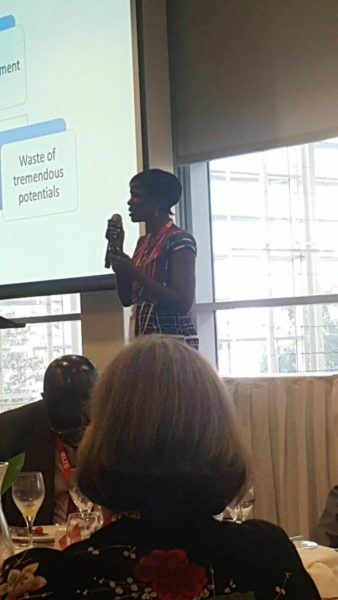 Remember Ese Odiete? The young Nigerian lady who won the Google Africa Challenge with her creative handbag designs? Click to View.
Well, she's been taking the world by storm ever since she achieved this feat.
Since winning the Google Africa Challenge, she has been invited to speak at various conferences and seminars and also won other reputable awards including the British Council Enterprise Challenge where she won a scholarship to study at The Branson Centre of Entrepreneurship. She designed a pair of ankara sneakers for Sir Richard Branson for the Virgin Atlantic 30th anniversary.
Just recently she was invited to speak by the British Council at the 2016 Going Global Conference in Cape Town, South Africa where she met with world leaders such as President of Mauritius, Ameenah Gurib, Chairman of British Council, Christopher Rodrigues CBE and Senator Binta Garba from Adamawa North Senatorial District of Adamawa State.
Here are pictures from the event…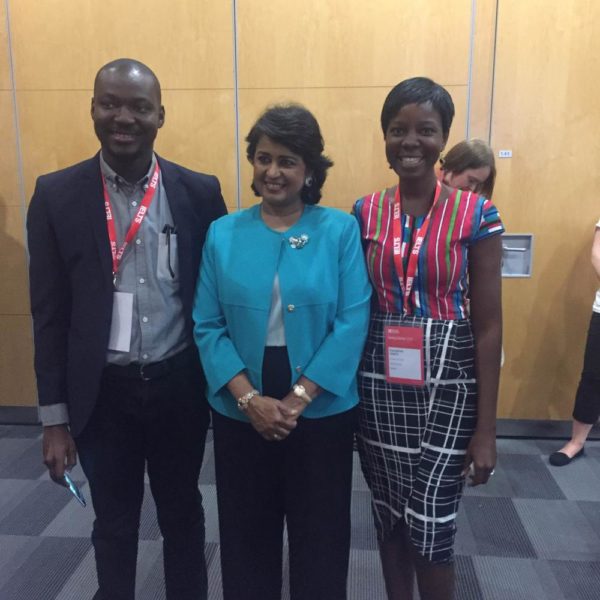 Ese has become an advocate for the inclusion of entrepreneurship education in the Nigerian Universities curriculum and is calling on policy makers in the educational sector to promote this cause.
She founded and runs Hesey Designs (www.heseydesigns.com), a fashion accessories label selling African-inspired accessories, through which she empowers and mentors young African women. She was also a brand influencer for HP and Coca-Cola.
_____________________________________________________________________
Sponsored Content