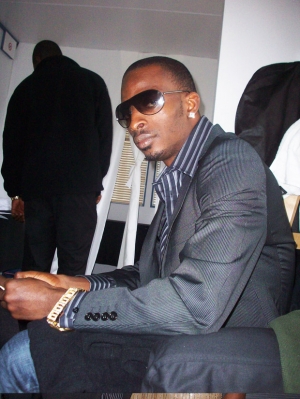 9ice is really hitting us hard with his new music. The first single from his new album – Tradition – 'Gbamu Gbamu' is already a radio favourite. Now Mr. Akande has unleashed another one entitled – 'Energy'.
Read all the details below and make sure you listen to 'Energy'
Barely two weeks after dropping the first single off his up coming album "Tradition" 9ice hits us with the energy. "Energy" the latest single from 9ice has had people anticipating its release since its teaser was posted online.
In this feel good song, 9ice shows us he can be versatile by fine tuning his style and playing with different languages without drawing too far from what makes him 9ice. He doesn't disappoint with fluidity in his lyrics, playing with words, and still reminding us about his happiness.
Energy produced by Cheepo, who is currently one of the hottest producers on market will have you dancing and bobbing your head to the tune while still reminding you that 9ice is infact a true modern connoisseur of our Tradition
Gbamu Gbamu and now Energy leave us without a doubt that Tradition will be very well worth the listen and constant rotation.
Listen to 9ice – 'Energy'
[audio:https://www.bellanaija.com/wp-content/uploads/2009/10/9ice_Energy_Alapomeji.mp3]