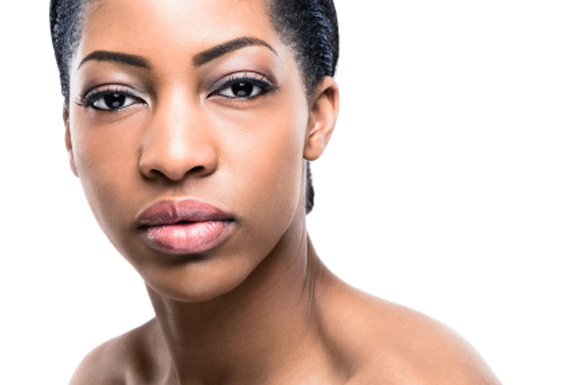 Every time I think about the fact that my EHarmony subscription is just a waste of money, I remember that it a rich source of material for my writing. Last year, I had gone back and forth on the site with one guy until the point of seeing one another. So we were to set up this date to have coffee and the man wanted to meet up on a weekday. As I've recently become a juggler of work, work and more work, there was no way that a weekday date would have worked. He also wanted to meet up in the evening. At that time of the year, it was already dark by 4PM. As a Yoruba girl who has seen way too many Hollywood movies, there was no way I was going to meet a man I met online at night. Add years of living in Ilorin to the equation and I was imagining my breasts in one calabash somewhere. Na uhn! Then, dude said he didn't want to meet in the City and wanted us to meet up in his area. He said he has broken his leg and couldn't walk around. Atoke, Ogbomosho girl asked if he had not been going to work. He said oh yeah, he had been going but… he just didn't want to go far from his area.
At this point I had given up but as it was gist I said 'okay, I'll come to your area. Is there a cafe near you?'. To this he responded that he had been thinking it'd be nice if we shared a glass of wine over at his. Mehn! There was no kind of article I want to write that will justify being Kolobi'd in one German man's house oh!
After that experience I widened the catchment area of my matches. So this weekend, I opened EHarmony again and I'd exchanged Makes&Breaks with a fellow called 'Joe', black, sales advisor, lives in London. Then he asked for my number and called. Nigerian accent. Okay cool. Then he asked the usual questions they say Nigerians ask as ice breakers.
Joe: How many siblings do you have?
Atoke: Two
Joe: Where do you live in Lagos?
Atoke: Oshodi
Joe: What university did you go?
Atoke: Unilag
By now I was tired of the inquisition so I said "Why don't you tell me a little about yourself?". To which he responded "What do you want to know?". Nothing really, I was bored from all the questions. But I couldn't say that… so I said "Everything you've asked me". He talked. I tuned out a bit so I can't recall a lot of what he said until he said "I've been here since I was very little". "How little?". Then he said "19". "But, 19 is not very little?". "Well I'm TAARTY something years now so that's little". Clearly not little enough to have learned to say 'Thirty' with the 'TH' sound.
X.X.X.
Okay, don't be so judgmental. I mentally chided myself and held on to the phone.
So moving swiftly along, he asked where I lived. "So how do I get to see you? If I come to your town where will I sleep?"
Ha! This grown man was asking me where he'd sleep? "I'm sure there are lots of Bed and Breakfast places". There was a long pause. Was the man expecting to stay in my house? Then he asked me how long it takes to get here from London.
It is well.
For me, the most disturbing part of that conversation was the "Where will I sleep?" question. As I told my friend the story, she said "You know we Nigerians don't like going to places where we don't know anybody. Somewhere to crash!"
Is this true?
Should I truly have been more proactive in looking for accommodation for this man? Was I honestly expected to prepare a room in my house for him? What's the proper operating procedure for these things?
Anyway, I shall leave you here. Share some of your random stories of meeting people on social media with us. Apparently, this social media romance is the 'way'. Two weeks ago we read of the guys who met each other in the comments section. Last week it was the guy who proposed to the girl he met on Twitter… on Twitter! Today is Random Ramblings day.
Have a lovely week ahead. Don't be bogged down by the myriad of life's worries, because life is too fleeting to NOT enjoy the little things. Remember to smile.
Peace, love & cupcakes.
Toodles!
Photo Credit: whur.com
_________________________________________________________________________________________
Atoke – Writer | Lover | Noisemaker. Twitter – @atoke_