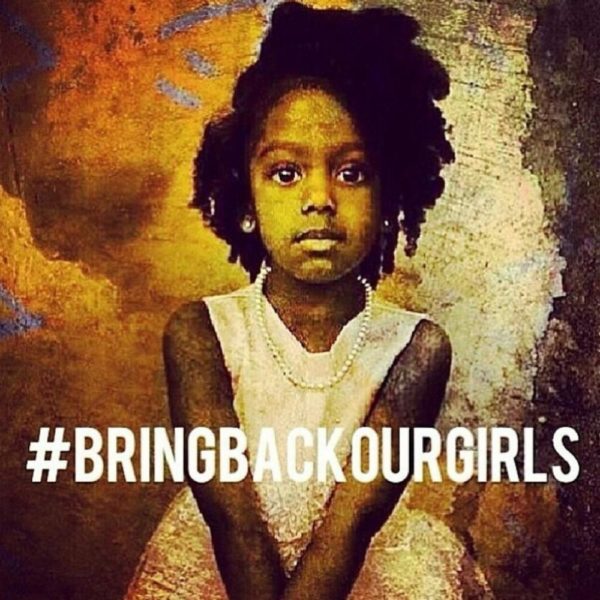 Scarcely has the blood dried from the singed floors of Nyanya Car Park, has time mended the broken bodies injured in the first bombing. Scarcely have we finished nursing our maimed spirits, our collective angst, has the tape to cordon off the first massacre site been removed. The charred remains of cars and smell of flesh lingers. We are still reeling from the previously unthinkable grand-scale predawn abduction of innocence, of over 200 girls. Now this: a second Nyanya bombing. More death. More injured bodies.
As I looked at the gory slideshow of pictures from the scene of the massacre yesterday, a dam broke and tears welled in my eyes. There has been a catalogue of disasters in Nigeria in the past few years and none has quite hit so close to home as this did. No, I do not have any personal affiliations with anyone injured or killed in the bombing. I do not share blood with 18 dead and 66 persons injured, whose own I saw so cruelly spilled yesterday but in my heart, I recognise that this was a tipping point for Nigeria. We have reached the brink. This is our hell and our high water. We are now between the quick, and literally, the dead.
How did we get here? By our collective inaction. The government, of course, is first, culpable. The Goodluck Jonathan administration claims the series of attacks, the revolving door of cataclysmic events are politically motivated. In his government's wisdom, the return hand, countermove at this bloody game of political chess is to leave lives hanging precariously in the balance: the 234 girls kidnapped, the innocents of Nyanya Car Park who were going about making a living, the men, women and children so far extinguished in the North East of the country, and many more lives that continue to be exposed to the ghostly but no doubt, oncoming attack of Boko Haram. To this I ask, is the sanctity of human life now to be relegated to the background of burning, desperate, war-of-words politics? Is the need to score points over the opposition more important than the corporeal risk of yet another life lost in the ceaseless war Boko Haram now wages against Nigeria? While the government dawdles, playing the waiting game with the highest stakes in history since perhaps the civil war, Boko Haram agents continue to permeate our land, seamlessly crossing borders, leaving death, destruction and questions wherever they see fit to nest.
We, the people are also complicit. Actively seeking redress, asking direct questions of our government, holding them accountable, has been replaced with folded hands, armchair criticism and social media hashtag activism. We are content to express a moment's displeasure and just that, at ceaseless attacks, kidnappings, bombings, pillage and plundering as long as such actions are not wayward enough to cross our doorsteps. The terrorists have perhaps taken our silence as defeat, as fear coalesced into acquiescence, as license to decimate and destroy lives, property at will. In January 2012, when the sizeable threat of fuel subsidy loomed, we, well aware of the damaging consequences it would have across board, from the entrepreneur, of gated community residence, owner of many businesses to the bus conductor with many dependants, rallied hand in hand against our perceived antagonist- the government. Riots, protests engulfed the country. We were bristled. We were backed into a corner. We were collectively 'under attack.' We were all affected. We fought back. It is curious we don't recognise we have reached another such tipping point. We do not have to lose a relative, friend or colleague to cry out. Search for the disturbing images from the Nyanya blast. Look at them well. Look at them hard. Are you not even slightly discomfited? Are you not angry? Yet, we do nothing. Furthermore, Boko Haram agents cannot be so self-sufficient that everyone outside its organization is completely oblivious to its machinations, workings, plans. Who will call them out? Who will stand up?
Our self-interests, 'minding our own business (es)' continue to supersede our collective interest as one and this has so far been nothing but counter-productive. I am loath to draw comparisons with our colonial and financial puppet masters, Britain and the U.S.A., respectively but time and again, her citizens have shown a resolve to put country before self against all odds, to fight against what attacks that which binds them as a people, what makes them endure, what makes them prosper. Nigeria is under such attack. Will we fight?
There are also those whose 'muscular' response to our calamitous state of affairs is ivory tower rhetoric, words that soothe deceptively in the present, have little consequence in the after, words that writer, Ayo Sogunro calls the 'tranquilizer but not the cure.' The political opposition are at the forefront in this: sitting on the fence, quick to criticize, but apparently incapable of providing solutions. Former Vice President, Atiku Abubakar and potential 2015 APC Presidential candidate took to his Twitter page to 'call on the Federal Government to enlist international assistance in this war against terrorism.' Nigerian troops abound all over the African continent fighting insurgencies and ensuring stability in different countries and we are now suddenly unable to deal with insurgency on our own soil? Abubakar who was once second-in-Command (er-in-chief) of this nation thinks our armed forces incompetent? The activists (sometimes propagandists) are not far behind the political opposition. Wielding considerable societal influence and mass following, their lone solution is Goodluck Ebele Jonathan vacating office and the wishful thinking that Boko Haram, its antecedents and legacy would leave with him.
Social justice strategist and writer, Kathleen Ndongmo said in an article for her blog, 'There are no heroes and heroines in this deadly war, just victims and villains.' While this is true, victory in this war, over terrorist adversity is not impossible.
On Friday, May 2nd, the US Embassy released warnings about a possible attack on the Sheraton Hotel, Lagos. Journalist, Jon Gambrell of the Associated Press confirmed this, sharing pictures of the messages sent to him by the Embassy on micro-blogging social media site, Twitter. The message read: "…As of late April, groups associated with terrorism allegedly planned to mount an unspecified attack against the Sheraton Hotel in Nigeria near the city of Lagos. There was no further information regarding which of the two Sheraton Hotels in Lagos was the possible target or if both are possible targets. There is no further information regarding the timing or method of attack…"
234 girls abducted from their school since the 18th of April remain missing with numbing reports surfacing of them being married off to insurgents across Nigeria's borders in Chad and Cameroon.
Hundreds injured in the Nyanya blast lay, scarred for life, in hospitals.
Arianna Huffington, founder of the Huffington Post says in her novel, Thrive, "It shouldn't take a natural disaster to make us tap into our natural humanity" We have a fanning human disaster on our hands with the trajectory of a natural one. The government has been silent long enough. The opposition has politicked long enough. We the people have barked with no bite long enough.
Will we now work to avert oncoming tragedy, rescue on-going, broiling ones? Will we tap into our natural humanity?
Else, if this is to end in fire, we will all burn together.