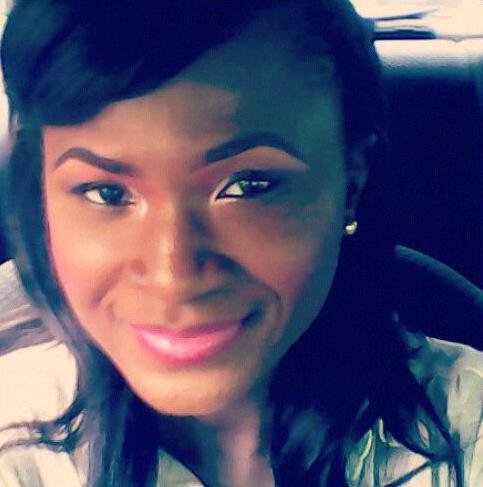 Move Back to Nigeria is a series on BellaNaija which aims to encourage young and not-so-young professionals in the diaspora who are trying to make the decision of whether to move back to Nigeria. In collaboration with the brilliant team at MoveBackToNigeria.com, we hope to bring you a weekly interview with individuals who have successfully made the leap, considering the leap, as well as those who have tried it and realized it is not for them. MoveBacktoNigeria.com's mission is to showcase stories of Nigerians abroad who have moved back home and are taking giant strides, often against all odds and to serve as inspiration to others. This, however, does not preclude us from sharing stories of the people who have moved back and are facing various challenges.
This week we bring you a concise piece featuring Hilda Shangotola a budding entrepreneur who recently moved back to Nigeria and is forging on, against all odds. Read on for more on this story, in her own words.
Thanks for speaking with us. Can you please introduce yourself and tell us who you are and what you do?
My name is Hilda Shangotola. I was born and raised in Asaba, Delta State where I had my primary and secondary school education. I currently run my own business.
When did you leave Nigeria and why?
I left in 2007. I wanted to experience something different from our Nigerian educational system and quite importantly, my father encouraged it.
Tell us about your educational background.
I attained a Diploma in Library and Information Science from Olabisi Onabanjo University and then left for the UK shortly afterwards, for a Bsc in Information Technology at the Greenwich London College.
And your professional background?
I worked part time with Compass Group UK in Customer Service while I was a student in London. After graduating, I was moved to 1st Line IT support until I was made redundant in 2011. I found work as a temp with a recruitment agency shortly after until I moved back to Nigeria in January 2013. After this I worked for two start-ups before leaving the 9-5 job scene completely to set up my own business.
So, moving on slightly, what took you to Nigeria, what brought you back home?
Well, significant events in my life prompted the decision. I always knew I would return but didn't know when exactly. In 2011, my only sister passed away after a 2 year battle with cancer and 9 weeks later, my dear father died in a car accident. I had to abandon my Msc program since my sponsor (my dad) was no longer around to support that goal. The rest of the family are in Nigeria and I realised I needed to be nearer to them for my overall emotional well-being. I was simply unhappy and as everyone knows, it can get lonely in England with no family members close.
That must have been a devastating period… How did you find the transition?
All thanks to God. I think it's about making the best of whatever circumstances we find ourselves in. I am happy to be near my family, I love spending time with my nephews and nieces.
And what do you do now, on a professional basis?
I run a fruit display business called Sora Tulip. I also sell smart kitchen gadgets because I enjoyed using them when I lived in London and they aren't readily available in Nigeria. So, I bring them into the country for sale. I also handle social media trainings for other businesses.
Can you please go into a bit more detail?
Yes! In partnership with the first fruit and vegetable carving institute based in South Africa, I am organising the first professional fruit and vegetable carving course in Lagos. There are a handful of professional fruit carvers in the country and these classes are unavailable in Nigeria, hence my decision to organise the classes. Classes will be directed by an advanced skilled professional carver from Johannesburg. Imagine floral arrangements, cartoon characters and portraits carved on fruits. It is an unexplored and unsaturated market in Nigeria. It is a skill, an art like any other and with the high unemployment rate in Nigeria, we need skills for young people to work for themselves and not just amass a stack of certificates.
That's interesting. Certainly an unexplored terrain. Whilst you have been back, are there particular challenges you have faced that have made it difficult for you? If yes, how have you been able to manage the challenges?
I try not to think or dwell on any challenges. I do miss the constant supply of electricity, but I prefer to keep things moving and focus on solutions rather than problems. A positive mental attitude is important no matter where we live.
On the whole, where do you see yourself and your brand in the mid to long term?
I can't predict the future but I expect to see my company mature and for me to be in a position where I have handled responsibilities and helped others to go the entrepreneurial path.
Finally, from your experience, do you have any words of wisdom for people who might be considering a move back?
I would say, define what is important to you and be absolutely sure of your decision and pray, pray, pray and pray some more. Have a plan especially if you have to sort yourself out like me. My family does not live in Lagos like I do, so I had to take care of myself. Also stay positive, don't expect too much and be resilient.
Many thanks for your time and best wishes moving forward.
______________________________________________________________________________________________________
The  primary objective of MoveBackToNigeria.com is to connect Nigerian professionals with various opportunities in Nigeria, ranging from recruitment drives to information & support regarding relocation processes, financial & tax advice and much more. Move Back To Nigeria also features social interest topics such as what's on, where to live, how-to survival tips and so on. Consistently engaging with and featuring Nigerian professionals in weekly  interviews, Move Back To Nigeria regularly publishes social interest articles relevant to the general public. Everyone is welcome to their online discussions & fora and you are invited to air your views & suggestions on the topical and trending matters section. For more information and further inquiries, please contact [email protected]