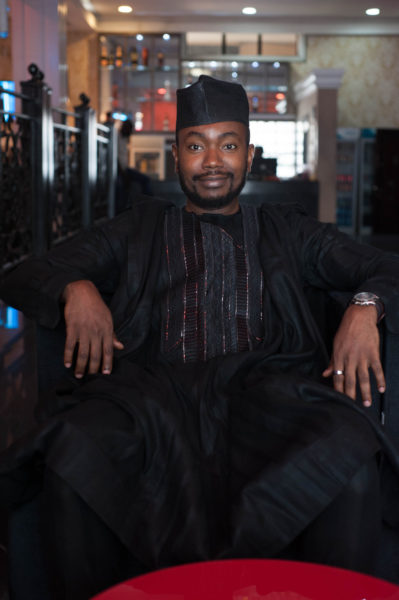 Move Back to Nigeria is a series on BellaNaija which aims to encourage young and not-so-young professionals in the diaspora who are trying to make the decision of whether to move back to Nigeria. In collaboration with the brilliant team at MoveBackToNigeria.com, we hope to bring you regular interviews with individuals who have successfully made the leap, so you can learn from their experiences and make a success of your move back.
The Move Back To Nigeria series will now be a monthly feature on BellaNaija.
***
My name is Okeluem Felix Onatu; most of my friends know me as Okey. I was born in Lagos but I am from Enugu state. Growing up, my parents and the family moved a few times between Lagos and Port Harcourt, which meant my primary school started at Abuloma primary school Port Harcourt and finished at Corona school, Gbagada Lagos. My secondary school education was at King's College Lagos. I attended KNUST Kumasi, Ghana for my Bachelor's Degree, studying Mechanical Engineering and my Master's Degree was in Manufacturing and Engineering Management at Coventry University UK. After the MSc, I worked for a few years at Georg Fischer Piping systems as a Project Coordinator, before I left them to team up with a longtime friend from my days in Ghana.
We started a healthy eating café promoting the 5-a-day message in Birmingham, which won us the 'Dudley Food for Health Award'. I also trained as a men's image consultant with a renowned image consulting house in London before I started up Qollars.com, an online men's lifestyle company retailing hand crafted shirts made in Italy and offering personal styling services.
Nice! When did you move back to Nigeria and what prompted the decision?
I moved back in March 2015 because it felt like a 'now or never' moment. My next startup's first collection from our manufacturers in south Italy had just arrived. I paid them a visit in November the previous year (2014) and at the time was also contemplating a move to Italy because I fell in love with the Italian lifestyle, especially down south, but most important, to be closer to the manufacturer and further learn the clothier craft.
My target market was Nigerians in Nigeria to start with, because:
The obvious size of the market
Knowing that there's a significant number of Nigerians in diaspora who keep an eye on what's going on in the country via websites like MBTN and the other thriving websites in the country.
The logistics of shipping out from Europe didn't feel like a good business idea knowing the statistics of returns in online shopping. It's amazing how the dotcom boom is exploding in Nigeria, after it had long exploded and probably saturated in the west. The wave of things going on in the country was too strong to ignore; it was the time to come home and figure out a way to make Qollars road map a reality here. So here I am over a year in this our beautiful land full of opportunities.
So, what were the first few months back home like vs what it's like now?
Everywhere looked different at first. I hadn't been back since I left in 2008, and could barely recognize the roads. I probably would have driven past my home if I was alone (laughs). As expected, it's been a culture shock having to drive on the right hand side of the road instead of on the left. The scorching heat does not help as I sweat a lot; the unwarranted rudeness you encounter with people in a hurry to a place I doubt will bring them joy, the paranoia of expecting the worst to happen each time, the reckless driving and the slow process everything goes through to get done. Mediocrity is the norm and everyone expects it – people are hardly ever disappointed.
There are a few select places I'd say stand out in terms of basic etiquette and customer service. It's always blissful when you meet a smiling member of staff; I always encourage them to keep it up. The country is hard, people are suffering but that shouldn't affect customer service and a big smile and a listening ear goes a long way to generate customer satisfaction and loyalty. On a positive note, all I can see around me is opportunities, ways to make things better, the thrill of possibilities and how to go about getting things done. For instance, traffic on our roads is a given, so street hawkers could up their game and come up with better branding and presentation. I thought about how freshly blended smoothies or juices and fresh pastries can be served to motorists on the way to work in the morning and a different offering in the evening on their way back. My mind was buzzing constantly but my focus was to first continue with Qollars.
Did the realities 'on ground' affect your plans or were you able to stick to them?
I definitely stuck to it. I wasn't coming home looking for a job, I was hoping to create jobs and this hasn't changed. I recently started offering a fulfillment service to e-commerce businesses where I ensure the customers that have bought from your online store receives what they bought in good time and you get paid for the order as soon as possible. E-commerce has created a lot of opportunities and it's still a bit new to a lot of us and I've found that a good number of online sellers don't stay on top of their value/supply chain. Fulfillment management was one of my roles at Georg Fischer – I'd save you money by filtering out serious buyers from time wasters that would never have received the product in the first place after shipping. I'd improve your customer service and interaction with your customers and build loyalty and I'd also retrieve your money from the courier company in a shorter period of time by staying on top of the supply chain at each point. Doing this everyday highlights places where improvements can be made. With our current infrastructure, there's only so much one can do.
What's the most important lesson you've learned so far from living in Nigeria?
'When you're in Nigeria, you act like a Nigerian'. On a serious note, I've learned that the media is not always honest with what's going on in the country. I mean, watching the news while I was in UK, you'd think once you stepped out of the airplane you'd be kidnapped or something. It's not as bad as they make it seem. I live in Port Harcourt, right at the south of the 'South South' region that is supposed to be crime ridden and unliveable. Yes, there is crime, like in every other state in the country but in my opinion it's really not all out violence as they make it seem, especially inside Port Harcourt. A lot of the really violent stories that circulate happen outside Port Harcourt. I have friends that visit from Lagos now and again and they say it's not as bad as what you read in the papers.
Another thing I've learned is the wedding services industry is colossal and probably bigger than the fashion industry. It's no joke, it's like a festival every weekend. My best friend, my brother got married last August, it was really emotional watching from the best man's seat, I was really proud of him. I've also learn't certain lifestyle changes like working from home, which is catching on slowly. This is sometimes considered to be a wife thing but it will change with the amount of startups springing up all around the country. People want to take steps to be their own boss but there still isn't enough support considering the population count. I've learnt to be patient. Boy, you have to be.
If you could go back in time, would you make the same decision to move back?
Absolutely! Going back in time, reflecting on the journey thus far, it's not been easy. In a foreign land, on your own, it wasn't easy to trust people. I've met different kinds of people from varying backgrounds who I'll never forget and I keep in touch with many. I believe in learning something from every single person I meet and I've met some interesting people along the way. I'm still meeting interesting people every week here. It was the right decision.
Has the current recession affected you in any way and if so, what are you doing to mitigate the effects
The exchange rate has been the worst for me in terms of manufacturing in Italy. It keeps getting more expensive as the naira continues to go down. I'd like to start a 'Made in Nigeria' collection working with local tailors. We could manufacture in smaller batches with less logistic headaches. I like the #buynigerian movement; it can certainly help boost the economy if we demand from our own companies and brands to supply us with what they have to offer so we don't have to look outside. We have this tendency of not wanting to share ideas, but it's in sharing ideas that we innovate and develop as a country. Nothing is new under the sun, unless you have invented a way to make egusi soup in 2 minutes, I don't see why you would bury your idea when you can develop it by sharing and collaborating.
What do you do for fun/relaxation and where would you recommend for first time visitors?
I love sports; I go jogging and swimming as often as I can. I'd like to include basketball and tennis but you have to depend on others to play both. I enjoy road trips, especially if I'm driving; I used to do a lot of cross country driving in the UK. There's something about an open road in front of you, good company or good music and just throttling down. There's this place called Boys Cov at old GRA, they have a pool, a basketball court that can be converted to 5-a-side football pitch, and the best part is their fries. Late evenings would be at Joey's, it's a chilled out lounge where you can meet up with other people in business.
Do you have any advice for prospective returnees?
Give yourself time to truly understand how things work and adapt accordingly. Tunde Kehinde (one of the men behind Jumia) said something interesting in one of his interviews when asked about people bringing opportunities that are already working somewhere else. He said, "don't copy and paste, learn, adapt and grow". In theory, it feels like you can copy an idea and apply it here. In reality, Nigeria will question everything you think you thought you knew. Adapt the idea to how things actually work in the country and execute accordingly, ensuring you provide great customer service.