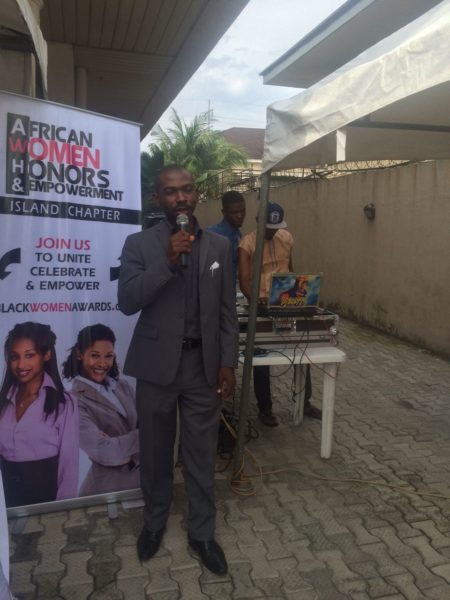 Move Back to Nigeria is a series on BellaNaija which aims to encourage young and not-so-young professionals in the diaspora who are trying to make the decision of whether to move back to Nigeria. In collaboration with the brilliant team at MoveBackToNigeria.com, we hope to bring you regular interviews with individuals who have successfully made the leap, so you can learn from their experiences and make a success of your move back.
***
Hey there, I'm Udia Umoette, an intro-socio-vert. I attained a Bachelor's Degree in Computer Systems Engineering from the University of Kent at Canterbury (UKC now UoK), consequently rejecting an offer to pursue a Master's Degree in Broadband and Network Communications at the same institution. I was elated to have been selected for a flagship internship program run by the publishing giant, Pearson Plc, which started shortly after my degree program. The feeling that I could do anything overwhelmed me, prompting my return to Lagos then Abuja to enroll and complete my NYSC in the first ever Batch C. While there, I co-founded a company that is still surviving till this very day.
The decision to relocate to Nigeria was never riddled with mixed feelings or uncertainty, as I knew my return was part of the masterplan. I love a good challenge but nothing could have prepared me for what was ahead.
Tell us about some of your fondest memories from childhood
Geez, my best memories revolve around growing up on the mainland, sometimes I still miss it but find it hard to connect nowadays. Thinking back now, I seemed to have a lot of influence in our residential decisions, as there was always a conscious decision to make my education less stressful. Not to deviate, growing up in a community was the highlight of my childhood. If I didn't have something, a friend definitely had, and we were all in close proximity to everything compared to growing up nowadays.
Interesting! Kindly walk us through your educational background.
I absolutely enjoyed my time at the University of Kent. I got accepted into the Foundation programme which reduced my wait time and eased my entry into a degree programme. It was a great experience and an eye opener. I initially thought I would find it hard to make friends (although I'm terrible at keeping in touch) and getting work done, but it didn't. I met lots of familiar faces from International School Lagos, UNILAG (ISL) and even contested for the position of Vice President of the second largest social club, Afro-Caribbean Society.
The first three years were much easier than the last and I wanted to experience more of other disciplines but only managed to attend single classes on Micro-Biology and Economics.
What came next after your Educational pursuit was over?
Work! My first job was at my university for about a month. This was my introduction to soft sales and offered a chance to connect with alumni, share memories, update their contact details, offer them a chance to visit the university to witness new developments and seek their support via mentoring or donations towards a fund dedicated to struggling students. It was a sensitive job filled with so much emotion.
Just before completing my study term, (I must say, the timing couldn't have been more perfect) I was invited to apply for an internship programme which was put together by Pearson Plc and led to my first encounter with a Life Coach in 2008.
This experience really widened my professional scope beyond imagination. Working directly under the lead Business Analyst, I gained invaluable experience which emboldened me to offer my assistance to other departments within that organisation and made me realise that I don't have to limit my strengths at the doors of Information Technology.
When did you start thinking about moving back to Nigeria and how did you know the time was right?
Relocation was always at the back of my mind, even though I had my sister a few hours away in London, making sure I was well fed.Haha.
Beyond the feeling of being misplaced, I just felt I had more to offer in Nigeria than remaining in the UK. Even though I had only a little, I declined multiple offers from family members for me to further my studies with a Master's degree or MBA.
How were the first few months being back in Nigeria?
One word, tough. Even though I was aware of a few social challenges, I was totally unprepared for the non-social and professional challenges. The process of getting a decent job and starting a business was mentally as well as financially draining.
I can only imagine. So what do you do now?
I started a Real Estate firm after witnessing several gaps within the sector and I'm looking to merge it with IT in the future.
However, the above has taken a backseat due to my work with a social venture called WAVE Academy. WAVE stands for West Africa Vocational Education, and is focused on tackling unemployment by filling a void in the ailing educational system. We do this by training and connecting our youths to the right jobs in which they can excel and better themselves. The exposure is incredible and you can actually see value in the work you do when you interact with these youth and the employers who are looking for real talent to help sustain their businesses so they can spend more time focusing on more important issues. The Corporate Affairs Commission (CAC) registers hundreds of thousands of firms each year, but these organisations die an untimely death due to the quality of staff they recruit so this CAC statistic is just a statistic, it doesn't help the SMEs that should drive the economy. 
That's great! How has the current recession affected you and if so, what are you doing to mitigate the effects
Our shock absorbers helped us to manage expectations for this year as well as 2017, so it's all about revisiting the drawing board and rethinking previously concluded strategies to decide what needs to be true for your or your organisation to have a successful year.
So, are you back in Nigeria for good?
Absolutely, I don't see myself leaving. Now that I have a family of my own, it's much more difficult to positively rebel against wishes of your parents or siblings.
What do you do for fun/relaxation in Lagos?
A Sunday out with the family to a quiet beach is our ideal way to relax. However, our new thing is to explore a new hospitality scene almost every weekend and there always seem to be a new hangout.
Do you have any advice for prospective returnees?
There are no rules on how to move back and the very thought of doing so is daunting, but is there anything of real value that isn't?
There will never be a perfect time to move back either, (maybe now, given the exchange rate… jokes) settling in only demands time and effort, so, BRING YOUR IDEAS HOME!