Dynamic new device manufacturer and digital content provider SOLO Phone unveiled three exciting new phones in the Nigerian market. The new devices—S400, S410 and S500—not only boast access to an incredible 20 million songs by both local and international artists, they also offer access to a wide range of Nollywood films. SOLO also announced the upcoming launch of their Hollywood film content.
Dedicated to providing the best mobile entertainment experience in Nigeria, SOLO Phone offers its users a vast music library of up to 20 million local and international songs. Their proprietary app, SOLO Music, features artists from Nigeria's hottest record labels including Storm Records, Chocolate City, EME and Now Muzik, and has a dynamic library of local and global music unmatched by any other music service in Nigeria. SOLO View gives access to a great catalogue of Nigerian films and will soon add Hollywood movies right on your SOLO device.
Offering a great experience in a pocket-friendly price range of N13,000 to N33,500 SOLO phones offer highly competitive specifications, are all dual SIM, running Android 4.3.
The S400 – Beauty is in the Details
Attractively priced at N 13,000, the SOLO S400 is a fantastic entry-level device. The dual-core, 4-inch screen phone is loaded with 4GB of internal storage (enough to hold 1,000 songs), a speedy 512 MB of RAM and a memory card slot expandable up to 32GB. It comes in both black and white with silver trim, and is also "selfie" ready, with a front-facing camera as well as a 3 megapixel rear camera.
S410 – Sleek and Powerful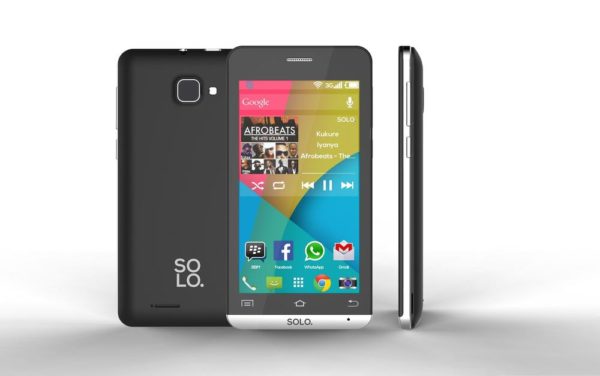 The stylish SOLO S410 is a quad-core, 4-inch smartphone that comes in two colours – an attractive white and silver, and a sleek black and rose-gold. With its 5 megapixel rear camera and great front facing camera, the phone comes with 4GB of internal storage (with a memory card slot expandable up to 32GB) and sports a 1.2GHz Qualcomm chip, giving you even faster performance on-the-go.
S500 – The Elegant Flagship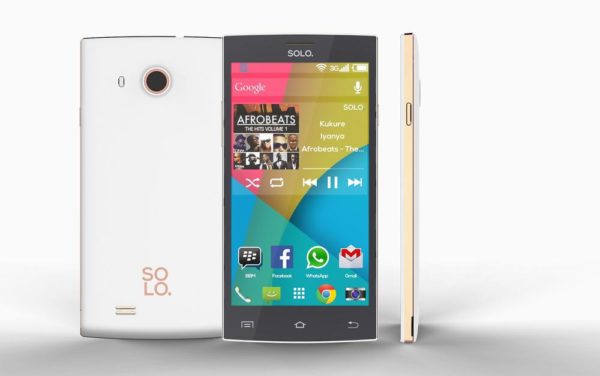 The flagship device of the suite, this ultra-slim, stylish phone comes with a brilliant 5-inch full high-definition screen, bringing entertainment even closer to the user. Packed with competitive hardware specifications, the 1.2 GHz, quad-core Qualcomm chip powers the smooth Android operating system, an 8 megapixel camera (as well as a 2MP front-facing camera) and also has 8GB of internal memory and 1GB of RAM. The phones are available in two stunning colour combinations – black and rose gold, or white and silver.
"We are extremely proud of the devices we are unveiling here today," said Tayo Ogundipe, Founder and Global CEO of SOLO. "We are dedicated to the Nigerian market and committed to bringing an unparalleled entertainment experience to Nigerians, on compelling smartphone devices, and at a price anyone can afford."
Dolapo Ajayi, Co-Founder and Head, West Africa added, "SOLO is now a national brand with presence in all regions of the country and constantly improving on our point-of-sales presence to deliver the best experience directly to the hands of the consumer."
About SOLO
SOLO is an experience-driven digital content and smartphone company focused on delivering the best content and services on the mobile platform to African consumers. SOLO was formed in 2012 by a group of highly experienced telecommunication professionals, led by Tayo Ogundipe, a Nigerian-born, former senior global executive with HTC and Sony Ericsson. The SOLO management team brings an unusual blend of global sector expertise and deep knowledge of African markets that enable the team to conceive and implement a market-leading, mobile consumer proposition uniquely suited to African markets.
Packaged with competitive data bundles from mobile operator partners, SOLO's content and service offerings create a revolutionary, new customer-centred user experience, never before been seen on the African continent. For more information, visit www.gosolo.ng
_____________________________________________________________________________________
Sponsored Content