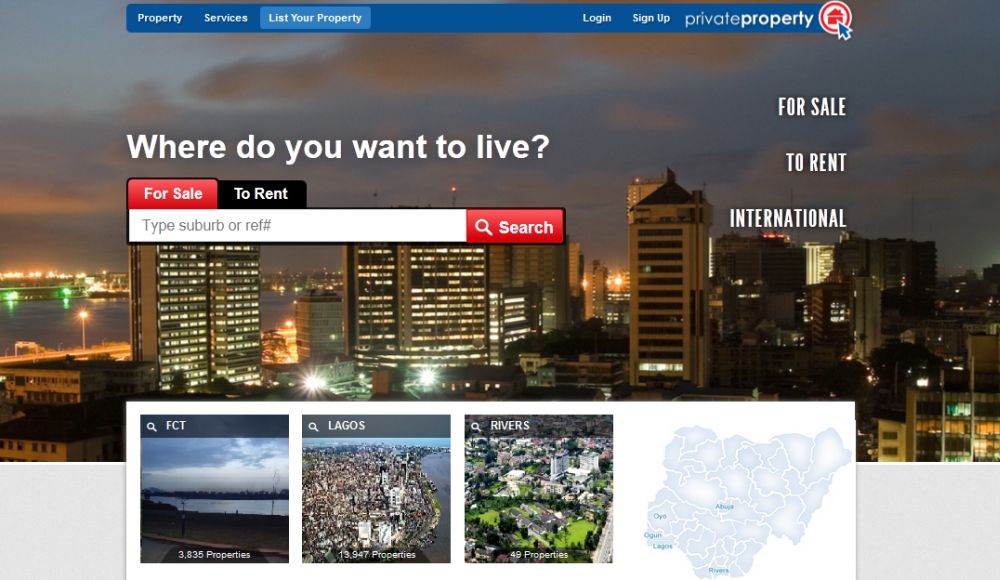 Nigerian property marketplace, PrivateProperty.com.ng, has revamped its website to ignite your property search with the best technology.
With the growth in the awareness and adoption of Information Technology in Nigeria and an estimated 200 percent increase in internet users in the past 5 years, it's imperative that prospective property tenants & buyers, developers and estate agents in Nigeria have access to very best and relevant tools to drive their activities in Nigeria's booming real estate sector.
It is in this manner that PrivateProperty.com.ng, "Nigeria's leading property website", is unveiling its redesigned website; an upgrade mandated by their commitment to ensure that you have access to the best technology, tools and information for your property search and real estate information needs in Nigeria.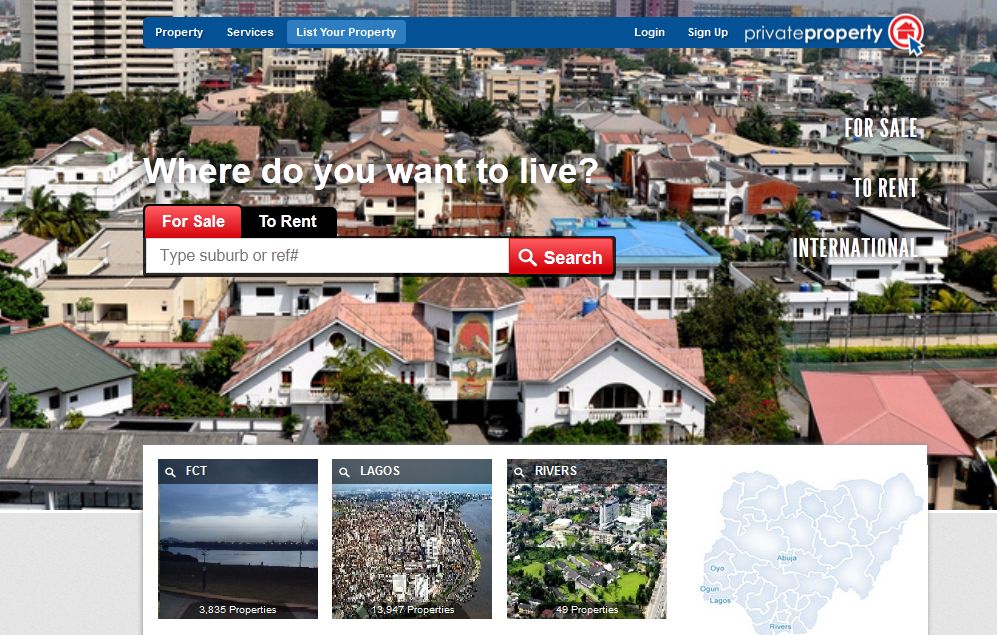 Oluwafemi Taiwo, Managing Director at PrivateProperty.com.ng, says that "the website's design – both visual and its underlying code – is significant and presents a market-leading innovation in Nigeria's online property market. The interface is interactive, intuitive and inspirational. Our goal is to make it easier for buyers and tenants to find their perfect homes and start talking to sellers, landlords and agents".
Looking for a property in Nigeria just got a lot easier with www.privateproperty.com.ng!
With over 3 years of operation in Nigeria, PrivateProperty.com.ng has listed over 140,000 properties for rent & sale in Nigeria since it launched in 2011, a first for any property portal in Nigeria.
Click here to visit the new website.
___________________________________________________________
Advertorial – Sponsored Content