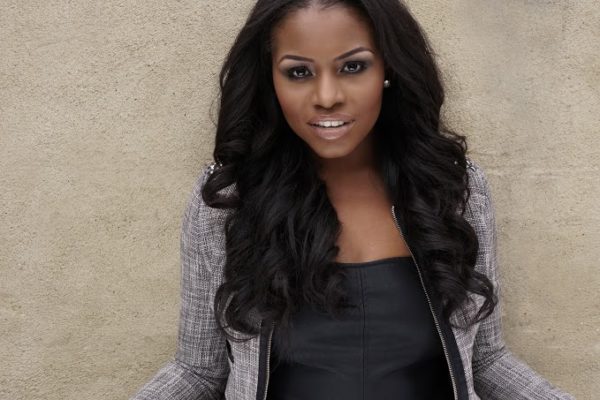 A few Sundays ago, (Valentine weekend to be precise) I attended church and got a fantastic lesson on being female. The guest speaker at church was a very well spoken and accomplished lady known as "The Love Doctor" and the subject matter she discussed with us resonated with me so much I thought I should share.
She wanted to talk to the females in the house, she had this to say: "Women – be tender, be gentle, be kind".
I'm naturally an intimidating person. I know that, I've been told that over and over again. Oftentimes I'm referred to as "aggressive", I'm working on that. The aggressive nature shines its head in my approach to life, in my hungry, 'go getter' attitude, in work and even in play.
Being told "You're too intimidating" can be incredibly aggravating, especially when you don't consciously go out of your way to be so. Oftentimes you don't even realise you're intimidating anyone. As modern 21st century women, we are encouraged to be assertive, accomplished and independent. So when someone now turns around and tells you, you're 'intimidating' or you're aggressive, it sounds like you are being told to take all of that back and pretend to be something less than you are.
But I'm learning that as I grow older, change is the only constant; and for every thing, there is a season.
It's the gentle, kind and tender season. I'm learning that I have to be more gentle, bring down my voice, and act like a lady. The man that God is going to send my way will still accept me for me but see my efforts to be the best me.
As she spoke about her youth I could see myself in the woman "The Love Doctor" described. I too, am filled with so much passion, and there's a lot of aggression in how I go about things. I'm learning to deal with myself in that regard, talk gentler, sit like a lady and lower my voice, etc.
A lady got up in church sharing with us that at 10 years old she lost her mum. She explained that she had never had a female role model and didn't have a clue how to be gentle, tender or kind.
Another said her nickname at work is "Aggressive So and so"
The Love Doctor's advice was that it is possible to nurture yourself out of being aggressive. A lot of times we put up a tough exterior because when you meet people you don't want them to look at you as a weak or a 'mumu'. Meekness has bad press.
Some of us women have learnt to fend for ourselves for so long, that we've became way too aggressive along the way. If we hadn't been aggressive, the world would have pushed down on us; but life comes in stages, and if you're looking to settle down, looking for a life partner, with mutual respect – you will need to unlearn certain things.
Here is a summary of a few things the Love Doctor shared:
• Ladies, there's no threshold for how kind you should be
• Be meek and humble
• Work on yourself and you become admirable to the man that God is going to send your way.
• At each stage of our lives what we have learnt guides us and has guided us thus far. However we need a new syllabus for each of the stages you are about to encounter.
• Don't think you can't learn anything new, you continue learning. Don't limit yourself, particularly the great gifts.
• Say to yourself, this year I will learn "gentleness", I will learn "tenderness", " I will learn Kindness" – Your capacity to learn is limitless.
And for the men, women are intrinsically made for love. As long as the man acts right, a woman's love deepens and deepens. So whilst we women are working hard at acting like a lady, you guys just do you part and be the man!
I don't have all the answers, never have never will; we are all constantly learning. I hope this messages touches someone else out there.
If you want to read more on this topic I suggest reading – 'Fascinating womanhood' by Helen Adelin.