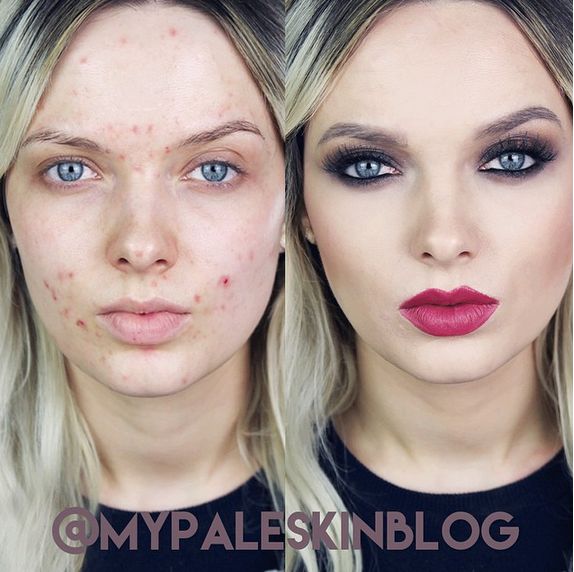 Beauty bloggers are fed up with makeup shamers. A few days ago we shared the story of NikkiTutorials who started the #PowerOfMakeup hashtag showing women with half-made-up faces to fight against makeup shamers; and now, acne-prone beauty blogger, Em Ford of My Pale Skin has created a video to do the same.
You know how you can't please anybody? This video reminds us of just that.
3 months ago she started sharing Before & After photos of her makeup looks with her followers on social media, in a bid to help those who have acne-prone skin feel more confident about their skin.
However, her new idea met with a lot of criticisms. Over 100,000 people left hateful comments like "WTF is wrong with her face", "You look disgusting", "I can't imagine waking up to you in the morning", "I cant even look at her", "Her face is so ugly" and more. Apart from the hateful comments, her posts also became a light at the end of the tunnel for women and men just like her who told her she was beautiful and inspirational. Now the #YouLookDisgusting hasthtag has gone viral.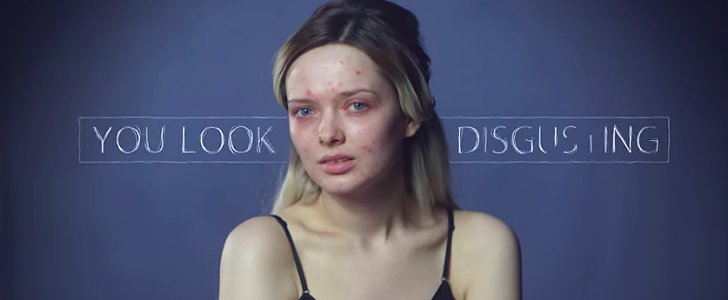 A few hours ago, Em decided to share a video she has created – one that shows the process she went through on this project and just how unrealistic expectations on social media are. When you don't make up, you look 'disgusting' and 'ugly'; and when you do, you're 'misleading' and 'engaging in false advertising'. What's the middle ground?
Watch!

Photo Credit: @MyPaleSkinBlog (Instagram)