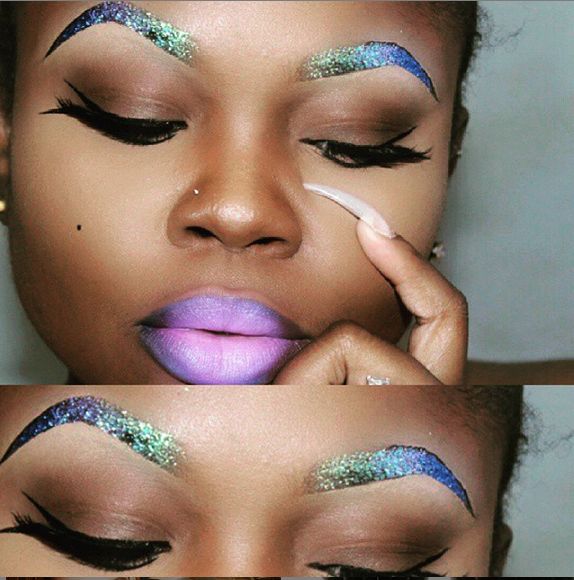 The beauty industry can be very creative. From colored armpit hair to clown contouring, just when you think the creativity starts to dull down, something bright and bold comes up.
Today, we are looking at the bold life of glitter brows. It may seem like something out of the Calabar Festival but loads of people actually love the vibe it brings to their look.
With a little eyelash adhesive and some glitter in different colours, you too can achieve this shiny look. But the question is, would you rock it?
Just in case you're feeling the look, watch and find out how to get it below with Tiona Chantel.
Watch!

Photo Credit: @LyricRochester (Instagram)