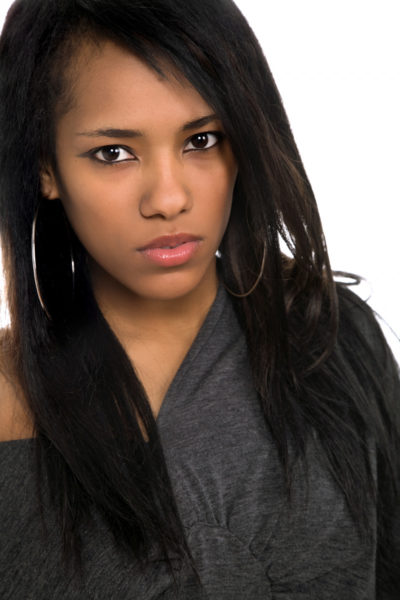 When I learnt about Messha's death a year ago (for those who don't know her, she was a fashion designer), I was in shock for like an hour. I had that my rechargeable torch-like kind of eye that was plotting to explode in tears. The truth is, the kind of electrical shock that went through me that day eh, PHCN would have wanted to use me immediately for their laboratory research as an alternative source of power if they had known; because never had it occurred to me in my wildest dream, that someone as vibrant and sensational as Messha could pass away so suddenly and in such a horrid manner.
Yet, that was precisely what happened o.
It was like an Indian film without English subtitle.
I got into my office one day, turned on my PC, logged on to Facebook and then gboah!-Gory pictures of her, dead (two shots to her head).
As in, just like that.
But there was also a picture of the man who did it.
Her Ex-boyfriend.
Apparently (from the gist I gathered) Bobo had been physically abusing Aunty Messha for like so many years and it even started with a pinch (this is perhaps the reason I keep telling people: Not every pinch is foreplay material o. So please, be inspecting the pinches you receive).  From pinch, Oga graduated to all those Comot-for-here-kind of slap and I-was-just-joking-with-you-na kind of push. Then, to How-could-you-do-this-gboah kind of slap. Then to the unadulterated kind of punch, then to the gbisah-kind of kick and soon, the in-no-particular-order kind of beating followed.
And then, Aunty fled.
One would think that should have been the end of the whole ordeal, at least she had fled, but Oga could not imagine his life without Aunty. As far as he was concerned, he loved her too much to let her go. If he couldn't have her, no one else could and so he went searching for her. He found the address of her new residence and while Aunty slept, dreaming of the potato chips she was going to make for her kids for breakfast, Oga shot her twice in the head.
A very sad ending.
But then we all know that this may perhaps rank least of the worst case scenarios we've seen or heard of. As a matter of fact, the newspapers/internet these days, are bombarded with different headlines about domestic violence and abuses, ranging from "he poured me acid" to "She cut off my pee-pee" to "He drove us off the bridge. I barely suffered"
Now personally, I get why anyone married to an abusive partner would be slightly afraid of walkaing-away despite the rough-handling (but then I don't think there is any reason ghen-gheneous enough for that kind of lifestyle abeg. Jesus did not die on the cross of cavalry only for me to come and be enjoying battery. Hian no o!). There are the kids to consider, societal stigmatization attached to failed marriages, family, emotional and financial blackmail. However the part of this whole wahala that I I don't understand is when Uncle has not married Sister yet and she is there taking backhand slap and uppercut from him.
Na to just call T.B Joshua o! For deliverance abeg.
Which one is "I luff him, he is nice and you don't understand" kind of lamentation is that?
Biko, na to just bundle you o, throw you inside a pickup van and drive you all the way to Yabba-left and after like three months of their craze-medicine, you go begin see well.
Abi no be so?
Because frankly, I have no idea why anyone would want to remain in an abusive relationship where you and I know that the door is wide open and you could leave at any time.
Don't get me wrong, I know and perfectly understand what the word 'commitment' means in a relationship. It's honorable to be committed, but when your life is at stake and in danger, biko, na to pick race o! luff can wait abeg.
"He threatened to kill me" A friend of mine had said to me one day and I had stood, dumbfounded.
"He said if I ever leave, he is going to kill me"
"My God!" I exclaimed, finally finding my tongue.
"I swear, I don't know what to do"
"Report to the police na. Hian! My darling, Report as in osiso and then, run for your dear life" I replied still flabbergasted
"I did my dear. I told the police but you know our police Na…they refused to take me seriously. So I dropped it"
Imagine!
Then, it occurred to me  that even when we try our possible best to make the necessary complaints, our security agencies don't take it and/ us seriously. They prefer to rather wait for us to kpemen first so that they would now-nah come and be writing police report.
Hian o! God forbid abeg! May that never be our portion in Jesus' name.
However I would still like to use this medium to beg them-our security agencies especially the Nigerian Police:
In Hon. Patrick Obahiagbon's voice:
Our ogas, we know you people are incredulously efficacious in your devoir ….to…accord Magnificoes… in the propaganda of… dubious vagabonds in the societal splendor. So take care, to ameliorate your lackadaisicalness in in-toto towards the safety and barricading of the masses…. Thank you
In other words, biko you people should just protect us abeg.
But what is your take on this my people? Why do you think victims of domestic abuse still remain with their partners especially in a relationship? Is it really out of love or just a clear case of low esteem? Why would they think people who hit them still or actually do love them?
I would really love to know your thoughts.
Photo Credit: Dreamstime | Rui Vale De Sousa