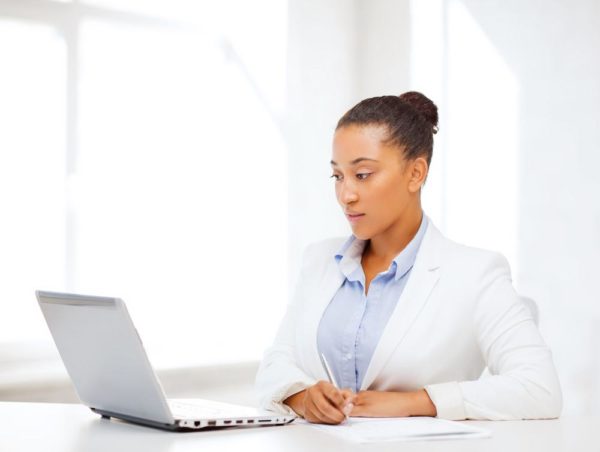 It is often said that we women are our own worst enemies, because we often judge each other based on looks, age, hair (permed vs team natural soul sistas) shoes, bags, complexion (too many bleaching trolls) and everything in-between which builds unhealthy competition among us.
Will a female boss not promote her female subordinate because she wears human hair, is prettier (I believe this is a very relative adjective by the way) than her or owns a Hermes Kelly bag?
Several women believe she won't… and this view is one of the reasons women prefer male bosses. They claim that female bosses:
"Have issues and hate their female subordinates for no just cause"
"See younger women as threats"
"Are difficult"
"Do not mentor"
"Are passive aggressive"
Now, what was interesting about the views of some of these women was that it was prejudice, because they had never worked with women. They just made assumptions without any prior experience or facts.
Truth be told, I was one of those women when I started my career about 9 years ago.
I was an investment banker in my rookie days and I remember the sigh of relief I heaved when I realised on my first day at work that I was the only female on the trading floor. There was just one other female in the entire investment bank. As time went on, it got really lonely in there and to my utmost surprise, I was happy to have a few other females join the team, though my bosses remained male.
Fast forward to the time in my life when I realised that as much as I loved crunching figures, I loved people more and when you love people, you make even more money (Well, maybe not initially, especially when you leave investment banking :)). Thus, my sojourn to advertising began.
My first interview for an advertising job was with the Marketing Director of a bank, Celine. Since I had no prior experience in the industry, I went the extra mile and some, to prepare. At the interview, I appraised the brand, presented my fact finding on a few inconsistencies about the brand, proffered solutions and ultimately brought my value A-game to the table. After the initial 1 hr interview, we had an extra 15 mins personal chat about her journey to her current position and I felt an unusual bond with her I never had with any of my male bosses.
I was invited for a panel interview a week later and I can't explain what happened, but I flunked so bad and I could see the disappointment in her eyes. I sent her an sms expressing my disappointment in myself and to her. She responded, saying she would give me a 2nd chance. I never got to work with her, because she moved to the CBN almost immediately after but not before she taught me a life lesson
'You never get a second chance after a bad first impression but you can get several chances after a good first impression"
And that was the moment I really began to view female executives in a different light.
A few weeks later, I started a job in an advertising agency (Whoop! Whoop!!) which was male dominated (again) . I was given my first assignment which entailed sending emails to 53 Marketing Directors. I was new, hadn't built a reputation for myself yet so it was no surprise I didn't get any response from all but one Marketing Director and yes, she was female – Lola , GM, Marketing of another bank. The deal didn't come through but she gave this nervous, 'I may lose this job', newbie a ray of hope and inspired me to keep going no matter what.
And keep going I did. I started getting my own accounts and worked with several female executives like Hannah , who was a Marketing Director at a multinational and so many others (I've listed too many names already so I'll spare you the rest) who have gone on to become mentors and strong pillars in my life.
I'd be lying if I said it's been all rosy working with female executives. Besides, working directly with a female boss in an organisation is different from a female executive client right?
Well, after several years in advertising, I realised that not only did I love people more than figures crunching, I also wanted to help bridge the gap between the rich and poor in my own little way and that landed me a job (of course you know it didn't just fall on my laps right?) in African Development Aid and not only did I have a direct female report, I had 2 female bosses.
Initially, I struggled with one of my female bosses who interestingly was located 6 hours across the ocean from me, because there was a lot of micromanagement which I wasn't used to from male bosses in previous roles and it was almost driving me out of my mind.
Over time, I came to appreciate her attention to the fine details of my work as grooming and mentoring and this change in perception brought out in me a level of perfection I never knew I had and made us work in perfect synergy. In fact at some point she would ask for my feedback on her own work
From my experiences (Trust me this is not even 10%, there''s just no space for extra), I've realised that contrary to what social stereotypes propagate about female bosses, the women I worked with did not :
"Have issues with me for no just cause"
"See me as a threat"
Neither were they "difficult" or "passive aggressive"
Were they strong and assertive? Yes, in a way any leader should be regardless of gender.
Anytime I relate my experiences to support female bosses (that we're also becoming). I get the eye and I'm always reminded of just how lucky I've been! But hold on, one, two, five, seven? Surely that can't be luck? Or not?
Before we go back to pointing fingers, can we take a minute and look in the mirror and ponder on the possibility that our dislike for female bosses could be because they don't cut us any slack when compared to male bosses? And have we considered that male bosses may be easy on women because they don't expect much from us? Whereas, a female boss expects more from us because she drives herself and expects us to do same?
Have we also considered that there are several of us women who think our only value is in our beauty so we spend all our time on getting our make-up and clothes right and none on developing our intellectual capacity and then try to bat our eyelids out of assignments? And because female bosses won't let us hand in half-baked work we think they are bossy?
Besides, I know several women groups such as WIMBIZ who have mentoring programs where women support each other and even programs like the Access Bank's W initiative who also celebrate female bosses so it can't be that bad or is it?
Have I really just been lucky?
Are the social stereotypes of bad female bosses true?
What have your experiences been? Pray do tell.
Photo Credit: Dreamstime | Syda Productions