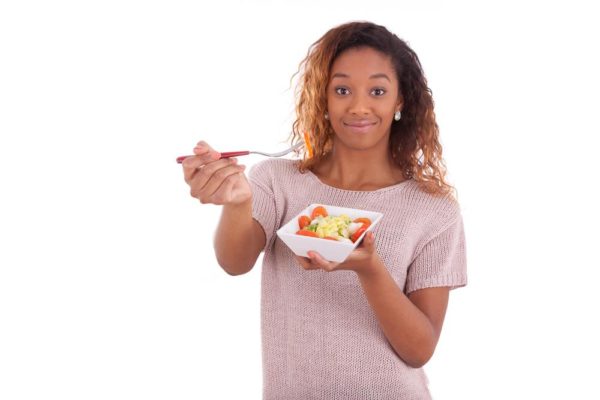 What exactly is safe to eat these days? All you have to do is Google a particular food type. No, Google is too far. Right on your Facebook timeline, BBM and Whatsapp broadcast messages…in fact every avenue on social media presents a long list of reasons why you should be very wary of consuming rice, eggs, fries, instant noodles, white bread and most pastries, beef, palm oil, groundnut oil, sugar, salt, eba, fufu, even wheat has now attracted the fury of the food prefects.
This is the same wheat that was hailed the hero of low sugar foods some years ago and recommended by medical doctors to those on a low- sugar diet. It has basically become poison, if the viral online articles are to be believed.
The list is in exhaustive if you can think it, then it is on #thelist. It turns out that food, and in particular Nigerian staples, is a major contributor to many health issues today: obesity, diabetes, hypertension, cancer, fibroids e.t.c.
Once the doctor prescribes drugs to manage these illnesses, he includes an accompanying catalog of foods to avoid in order to prevent a recurrence. Recently, the World Health Organization (WHO) upped the ante by including processed meats such as bacon, ham and sausage alongside cigarettes as a major cause of cancer, effectively placing cured and processed meats in the same category as asbestos, alcohol, arsenic and tobacco. Scary!
I am naturally choosy about certain foods but those I do eat, I ensure I consume them well and in sizeable quantities however in doing this I am also very conscious of the health risks involved. My octogenarian grandmother, on the other hand, eats just about anything she desires without being mindful of the said calories, gluten or sugar. She believes that death would eventually come soon enough, so why deprive herself of delicacies on earth which she is not sure of getting in heaven. However, she is 84 and has lived majority of her life already so I will respectfully derail from her food-related choices.
The more moderate adherents of the fitfam movement educate us that those food groups we learnt about in school, the carbohydrates, vitamins and minerals, fats and oils, proteins are proper components of a healthy diet. The emphasis should be on portion control.
The older you get, the less active you are and therefore your body's need for carbs reduce or else it gets converted into fat somewhere in the body. So they recommend a fistful of rice, eba, fufu accompanied by a bowlful of vegetables with some fruits to aid digestion along the way.
The time you eat is also of essence, they say heavier meals should be consumed during the day so there is ample time for it to digest. Also, the more physical activities you engage in during the day the better for your metabolism examples include climbing the stairs rather than taking the elevator, parking your vehicle a little far away from your destination so you can walk a bit is also encouraged (just ensure you have an eye on your car wherever it is parked).
The fact that we all want to live long, healthy lives informs the current trend of extreme caution when it comes to foods consumed. As with any other issue in life, compromise and moderation is the watchword.
So what foods have you given up in a bid to be healthy? Have you been able to strike a balance between portions especially as regards carbs and fruits/vegetables? Please share principles which have worked, you could just be saving a life.
Photo Credit: Dreamstime | Sam74100