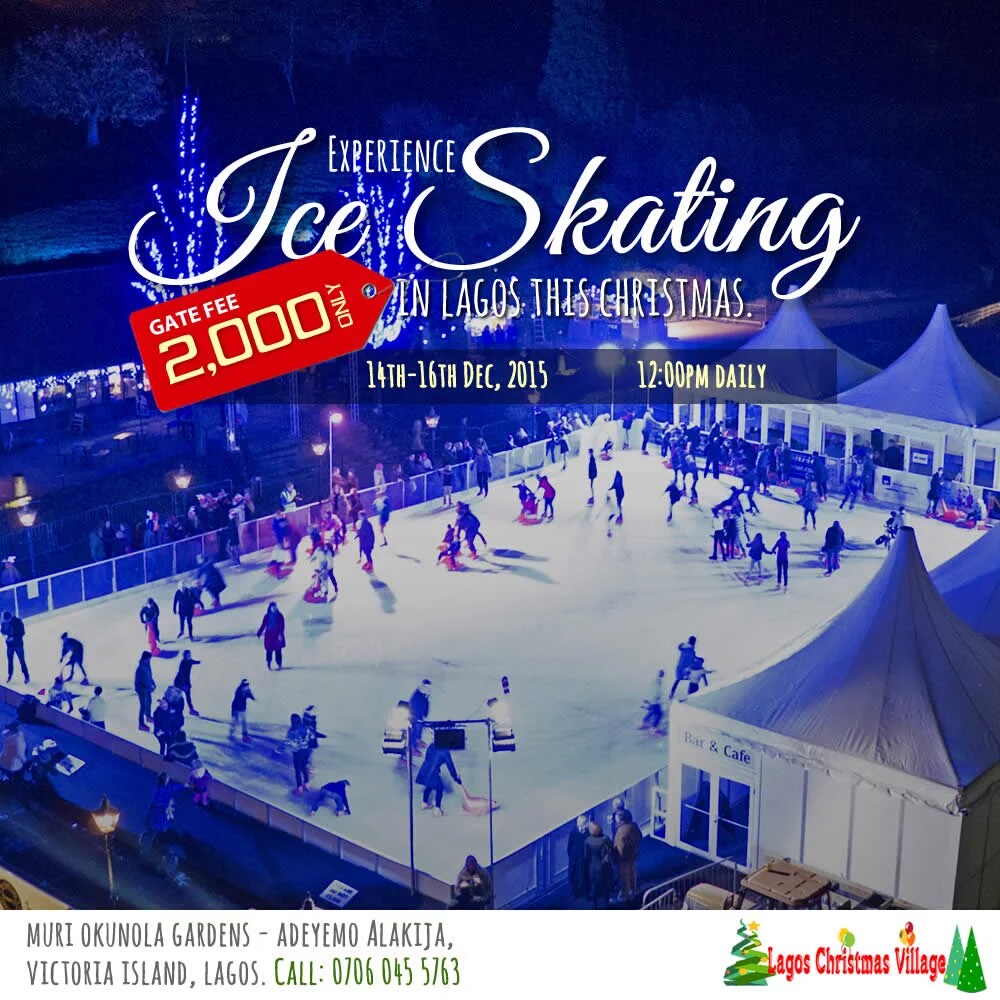 Looking for somewhere to have a fun and exciting time with your family this Christmas season? The answer is the Lagos Christmas Village.
Ice Skating and other fun activities will be available from Monday 14th December 2015 to Wednesday 16th December 2015 at the Muri Okunola Park and Garden in Victoria Island Lagos.
Want to do some Christmas shopping? You can stock up on drinks (available at wholesale prices from drink and beverage companies) and fruit cakes while your children play on bouncy castles, take horse rides to see Santa Claus, go ice skating and take photos in the "snow"!
It promises to be a great experience for the entire family.
Date: 14, 15 and 16 December 2015
Time: From 12 Noon
Venue: Muri Okunola Park, Adeyemo Alakija Street, Victoria Island, Lagos
For questions and enquiries, Call Ebere on 07060455763
_________________________________________________________________________________________
Sponsored Content